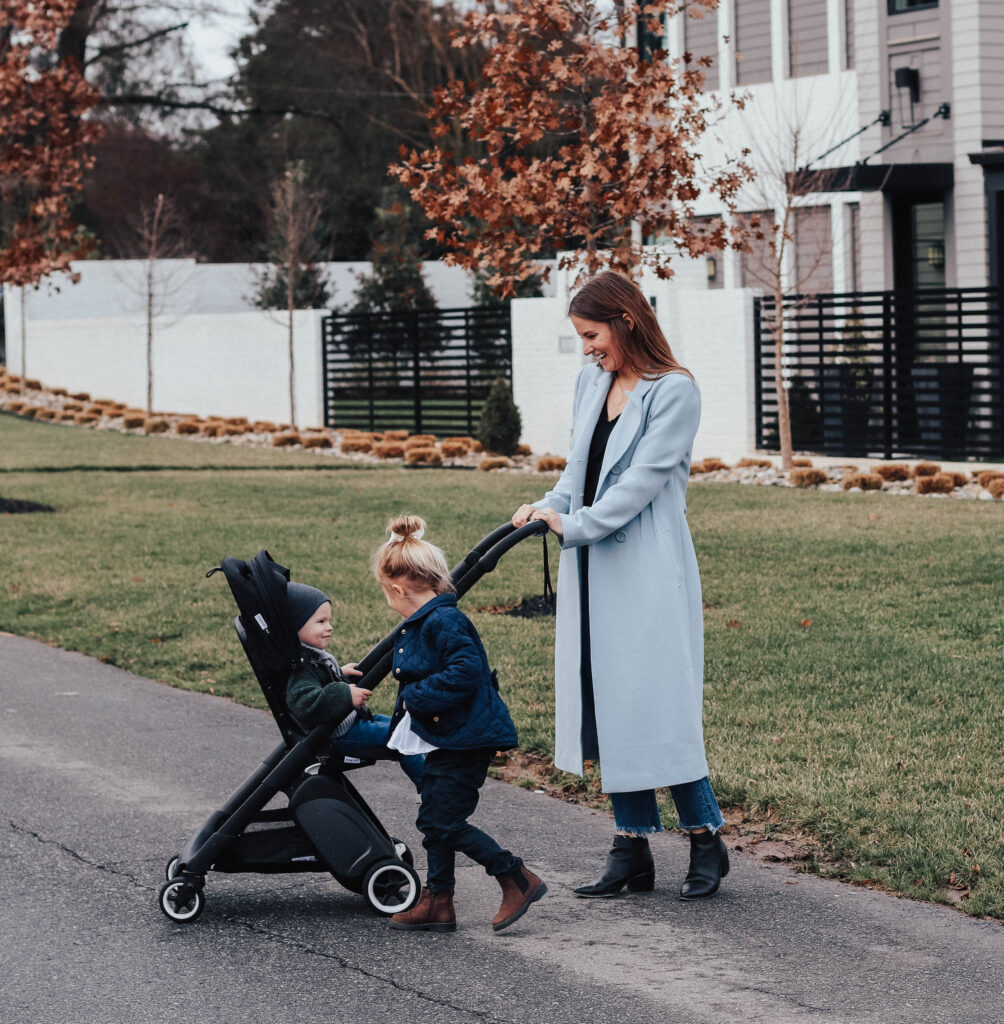 We travel quite a bit, and while it was just Cora that we were traveling with, I had it down to a science: what to bring on the plane, what to check, etc.. Adding Beck to the mix opened up a new set of travel issues that have changed my travel routine. I never used to bring a stroller with us when we traveled, (with the exception of Italy – read about traveling to Italy with Cora here), but with a second baby and more stuff, having a stroller at the airport became a necessity.
My whole philosophy for traveling with kids is to take ONLY the necessities. Check what you can, rent items at your destination. Traveling light gives you so much more freedom and flexibility – and keeps your hands free when you have two kids running in two different directions. So when Bugaboo reached out to ask if we wanted to try their new travel stroller, The Ant and told me that it was designed to fit in the overhead compartment of an airplane, I was intrigued.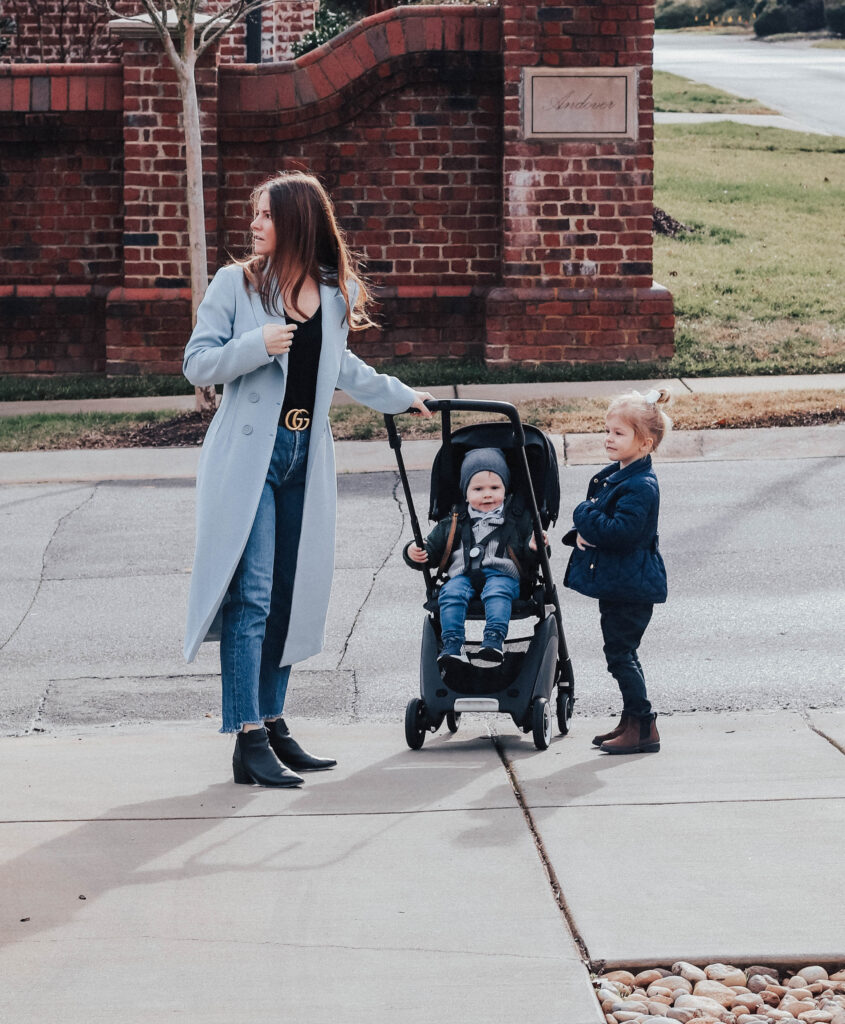 I was excited to see if it actually fit in the overhead compartment, and if it was as easy as they told me it would be to fold and unfold it. But I was concerned about it being so small that it was uncomfortable for the kids to sit in and that it would probably have a small storage area underneath the seat.
Well, we test-drove the Ant on our trip to Park City for Thanksgiving. The stroller is VERY easy to fold and unfold. And it fits in the overhead perfectly!! It's very light – I carried it with one hand while it was all folded up and had zero issue. Honestly Beck is heavier. And I was VERY surprised by how much space there is in the basket under the seat – all four of us shoved our coats in there while we walked through the airport and still had room.
The concern I had about the seat being very small was a bit justified though. And let me be clear – neither of my kids showed any discomfort while sitting in it. The bottom of the seat is just very short – you definitely want to make sure kids are bucked in properly, otherwise they might slip off. But let's be real – a large and luxurious seat is not what we were looking for in a travel stroller. We have a comfy stroller at home, this is the travel stroller and it checks every box that you really want.
Check out the "Travel with Kids" Highlight on my Instagram page for some behind the scenes of us using the Bugaboo Ant at the airport and a tutorial on how to fold and unfold the stroller.
So that's my honest experience with the Bugaboo Ant. It's the best travel stroller I've ever used. Our nanny uses it every single day that she watches the kids because she likes the ease of use and how lightweight it is. I was sold when I realized I can take it right on the plane with me and I don't have to worry about waiting around for baggage claim or risk it being banged up by handlers when you gate check.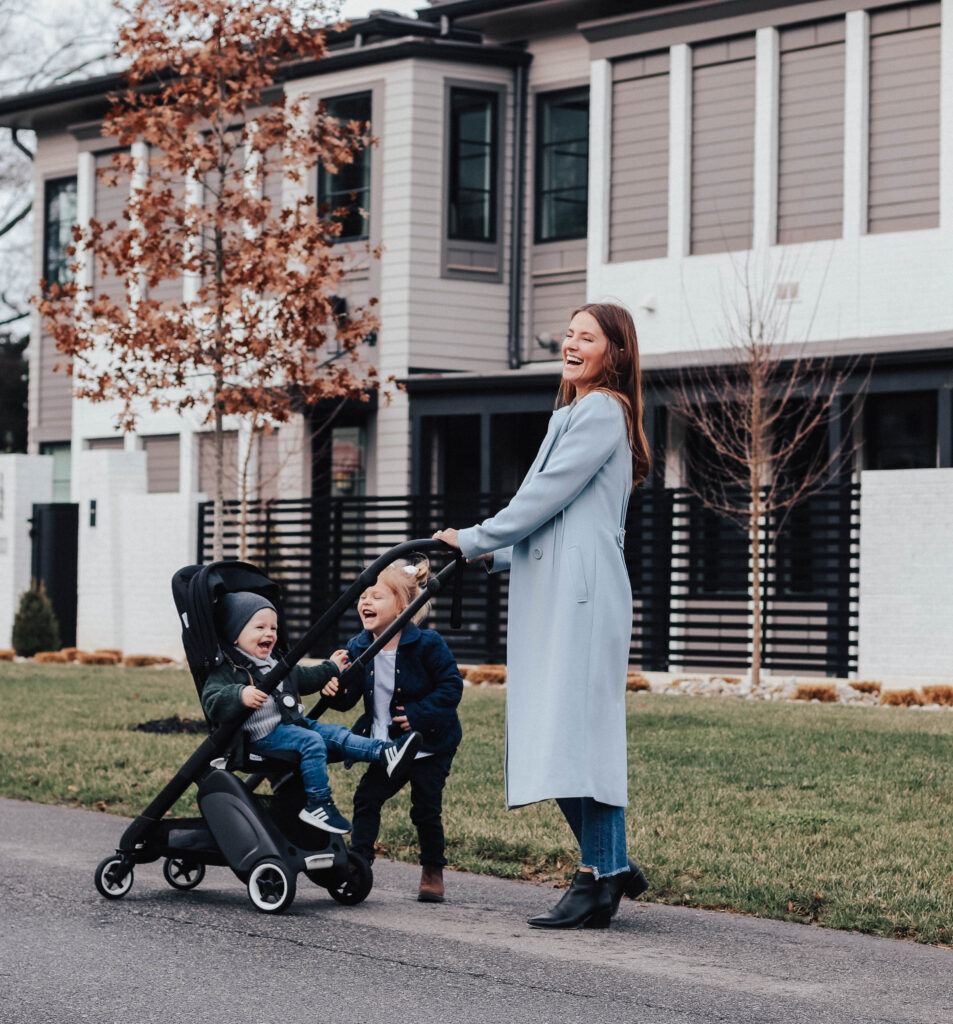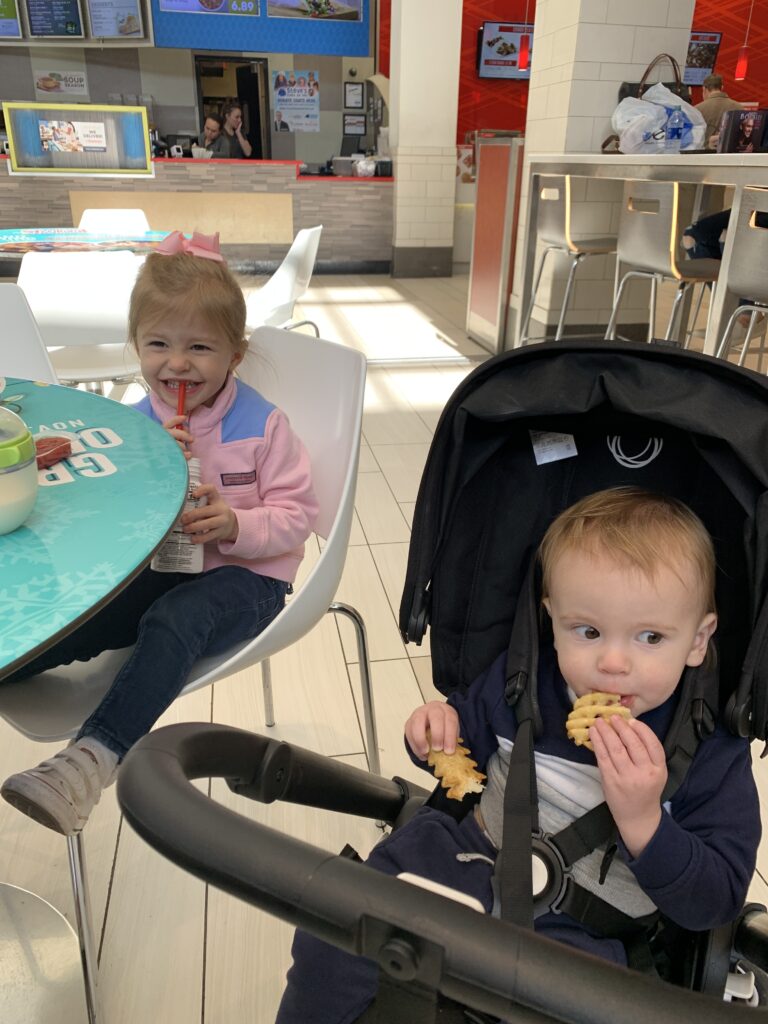 I share products with you guys that I actually use and love. The opinions are my own. This post was not sponsored by Bugaboo but they gifted the stroller to us to test out first, with no obligation to write a review. I'm bringing this to you as a parent who LOVES the stroller and wanted to share the info. Some links within this post are affiliate links.
Please comment below or email me questions about the stroller or general questions about traveling with 2 little kids. [email protected].
XO – Em