Recently I asked via Instagram what you guys would like to see from me in terms of content and the top response I got was for Easy Mom Outfits. Outfits that you can easily throw together, using pieces that you probably already own, and look more put together than if you just throw on your leggings and tennis shoes.
I put together outfits examples that I wear on a VERY regular basis and included either direct links or linked to similar items. On an average day I don't wear anything too crazy. I stick to a neutral color palette – almost to a fault. And I just make sure that I get dressed every day. Even if I'm just working from home or the coffee shop, I still get dressed. I feel like it makes me feel more motivated throughout the day. Plus if a last minute meeting arises or I run into someone I know, then it's fine!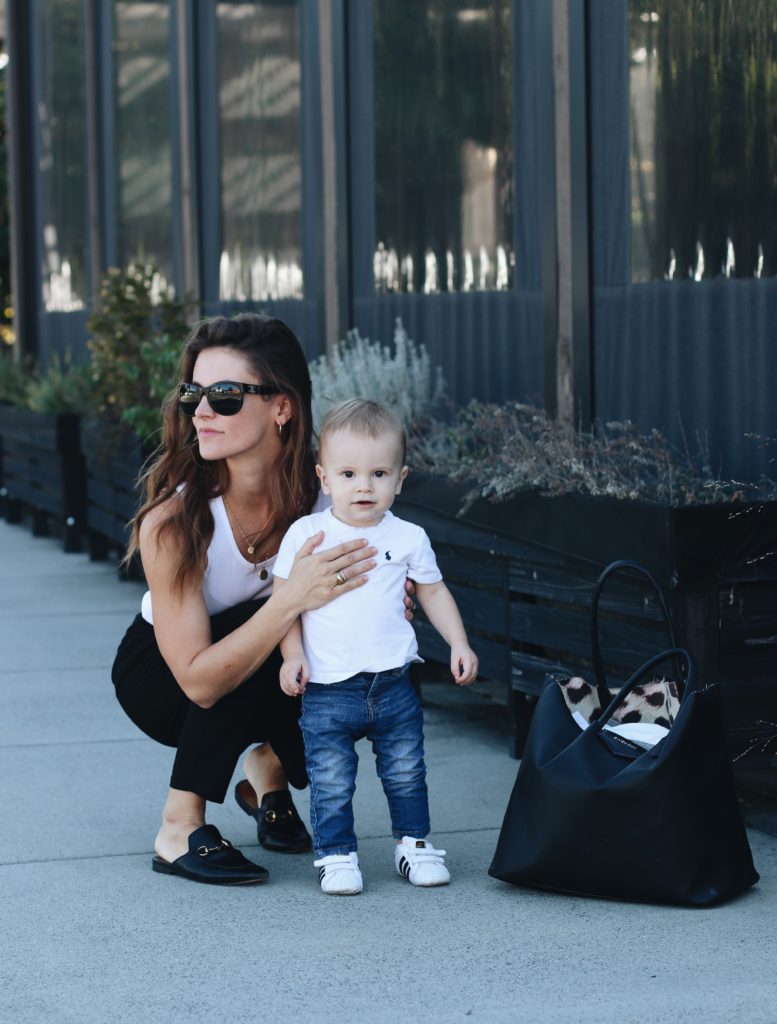 There's 3 things I need in an outfit. I work but I also have kids and those two things overlap a lot. I need an outfit to be 1. comfortable, 2. presentable (good for a client meeting, picking Cora up from her church preschool, getting lunch with a friend), and 3. flexible in that each piece of the outfit could easily be worn in a different way as a different outfit.
1. Comfort
Comfort does not mean that you need to wear sweats though. You don't have to wake up and wear tight jeans either. I'd argue you don't even have to wear a bra (more on that below). A popular outfit for many moms is a sweatshirt (Imprint have lots which you can even personalise with something relevant to you) and some jeans. Comfy, casual and relaxed but also smart enough to wear out and about. A maxi dress and loafers or tennis shoes is presentable and comfortable. Cozy black pants (like these) are roomy and stretchy but make it appear that you've got quite dressed up.
Please understand, I'm not knocking wearing leggings as part of a regular (read: not workout) outfit. Leggings and boots and a slouchy sweater is a wonderful fall/winter outfit option that I wear often. I'm just excluding it from this post because I had so many moms ask me for outfits that were not legging outfits.
2. Presentability
Moms are chameleons. Often you take on a number of different roles throughout the day with no opportunity for an outfit change, so whatever you put on in the morning needs to be appropriate for each of those roles. This is why I gravitate towards blazers. You can throw it on over jeans, pants or basically whatever you wear to instantly look more polished.
3. Flexibility
I need the individual pieces in my closet to work as components of many different outfits. I tend to steer away from trendy pieces and gravitate towards more classic colors, shapes and fits. I'm not a fan of fast, cheap fashion for a myriad of reasons, so if I'm going to spend more on an item I want to make sure it can be worn often and for many years.
Other Tips for Easy Mom Outfits
Lay out your clothes the night before. Plan based on your activities for the following day.
Use a steamer. Much faster than ironing and you can travel with it. Plus a quick steam of an outfit, even your t-shirts can elevate the look and make it look brand new. (note: also can be done the night before)
Leave a Tide Pen in your car and in your purse/diaper bag for quick stain clean-ups.
Don't want to wear a bra? Don't. I wear these 2-3 times per week and they're AMAZING. Best ones I've ever worn.
Choose looks that can be dressed up simply by changing your shoes and adding/losing a blazer. Invest in a black, a camel/tan and a plaid blazer.
Easy Mom Outfit Ideas
The Slouchy Sweater + Slip Skirt. (pro tip: wear sneakers or loafers with this look during the day and add a clutch and a heel for the evening)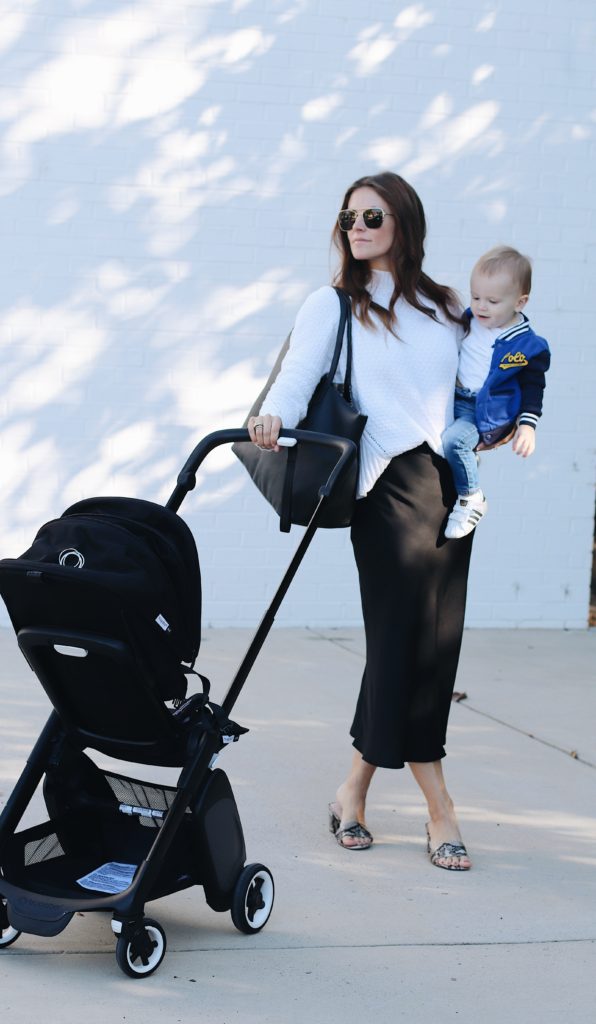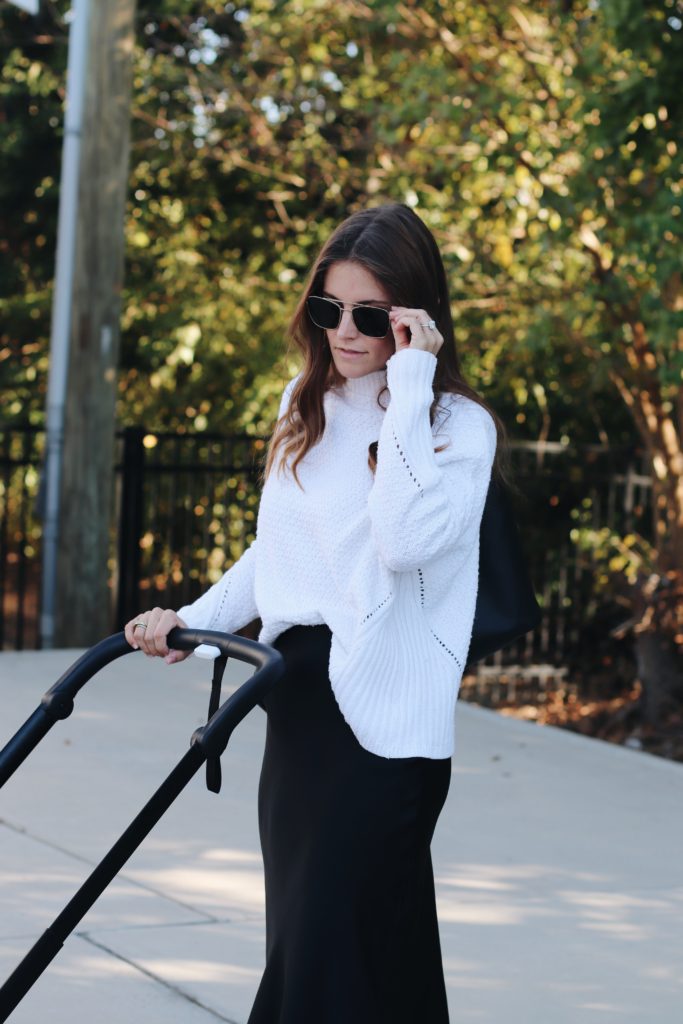 The Maxi Dress. (pro tip: find one that can be worn all year round)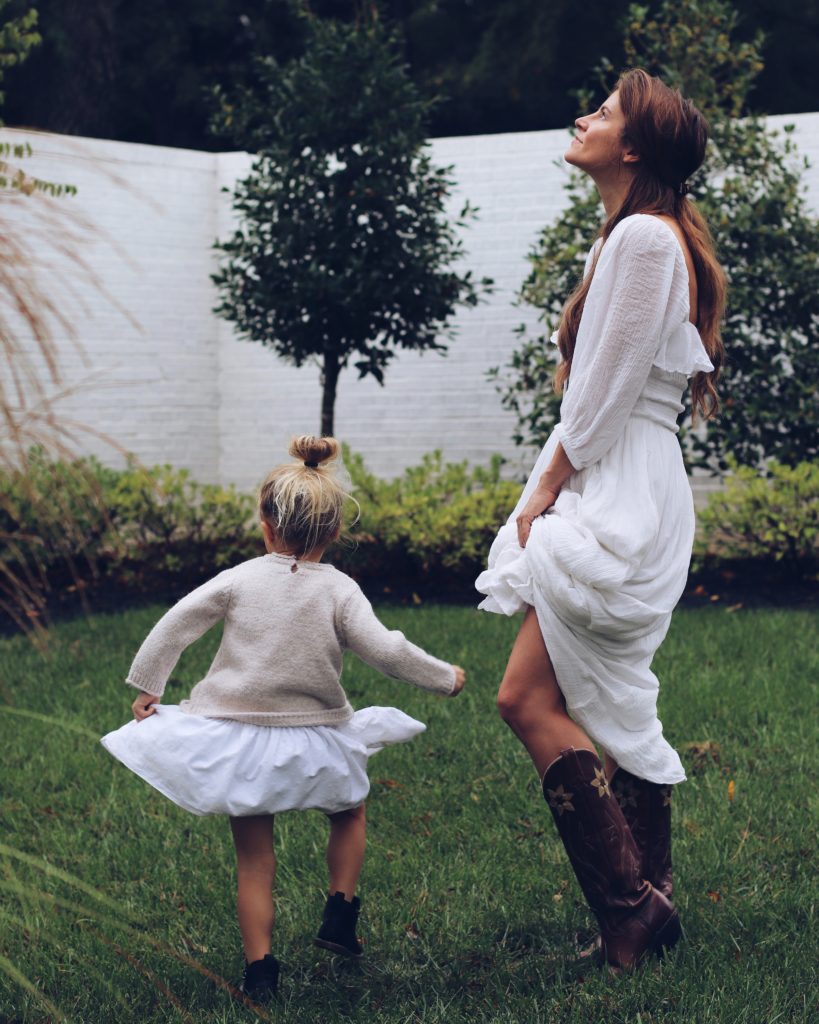 The Blazer Goes with Everything. (pro tip: invest in 3 blazers: black, a print like this, and a camel/carmel/tan and size up for a slightly over-sized fit)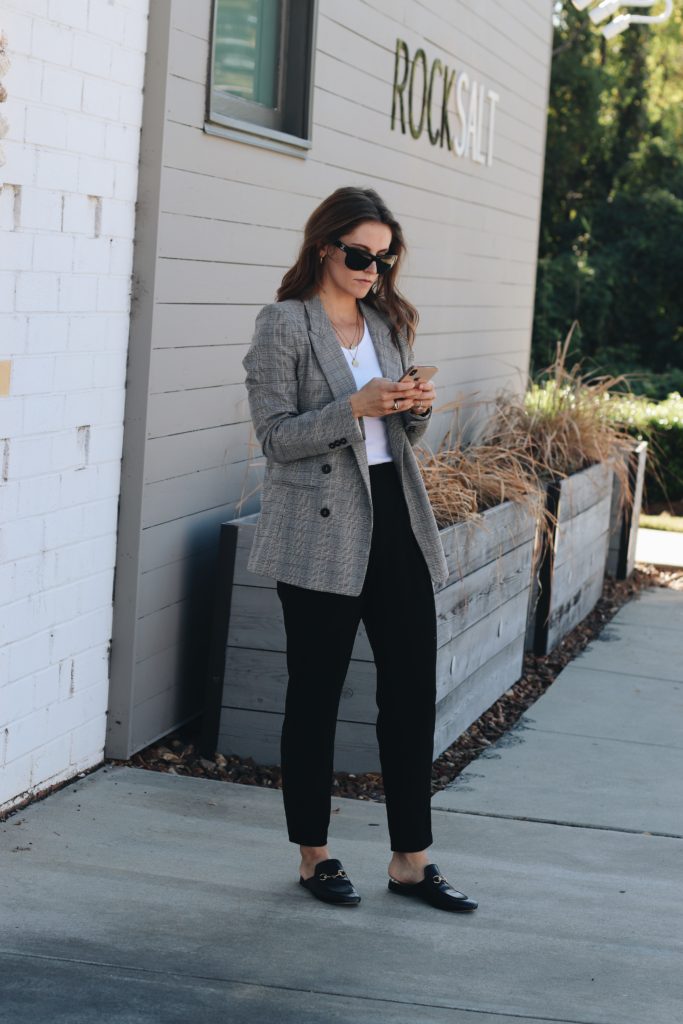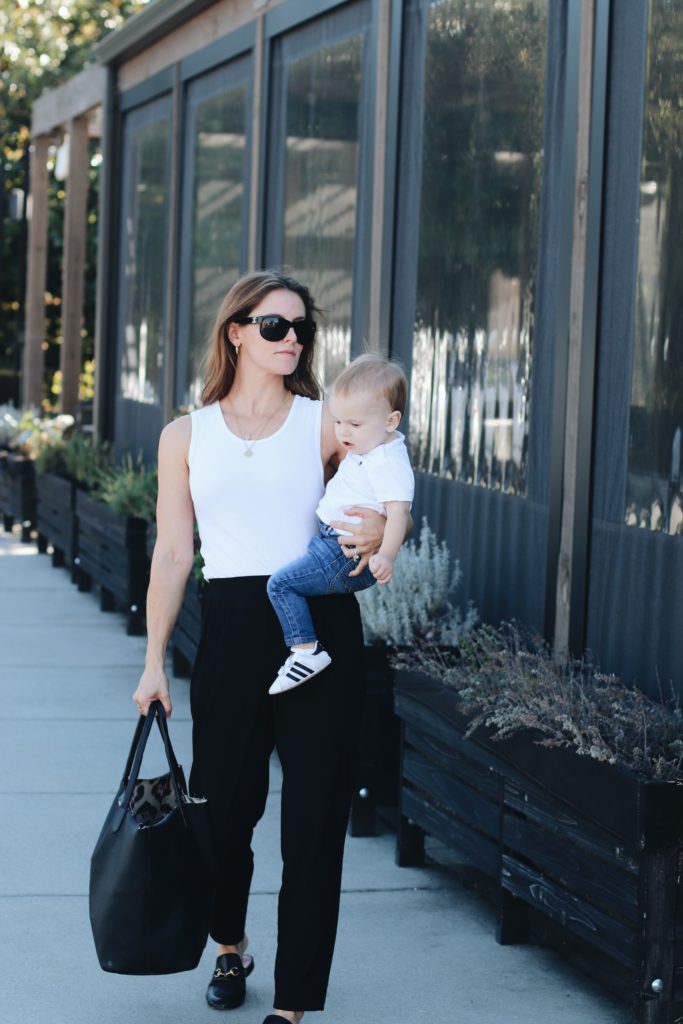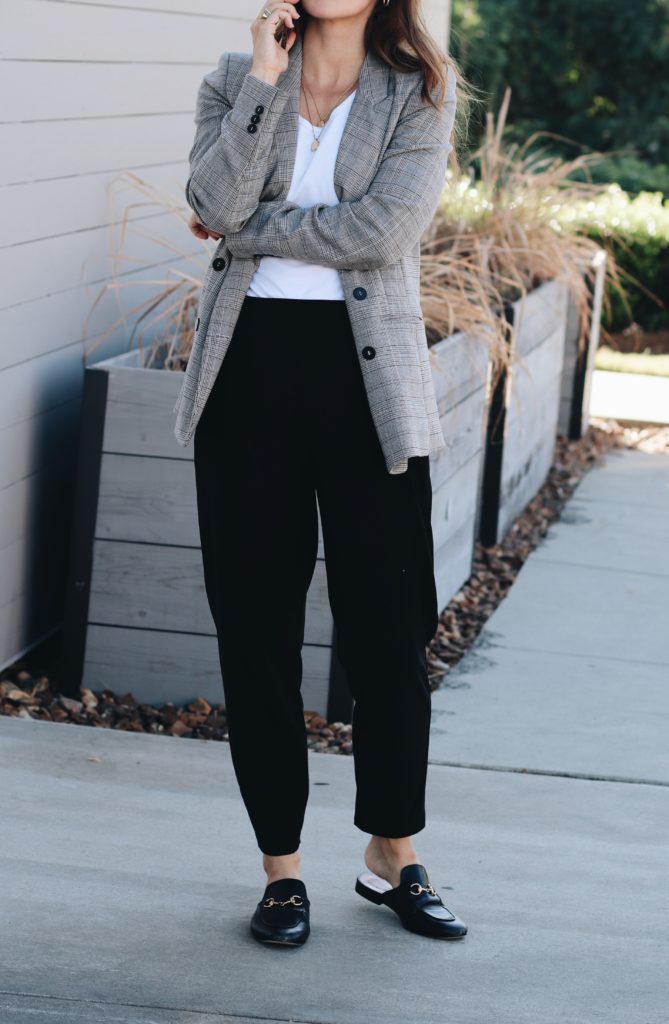 The Blue Jeans + White Shirt. (100% my most-worn outfit)

The Camel Coat (Pro tip: can arguably be worn with any outfit. I stand by that)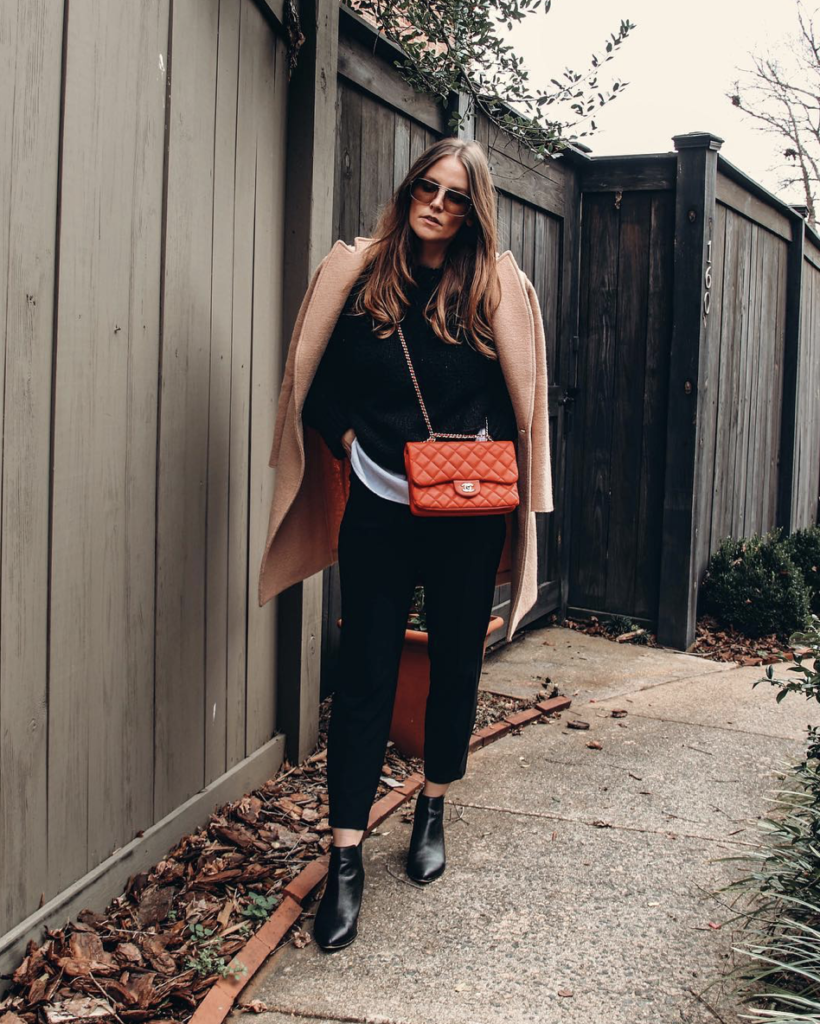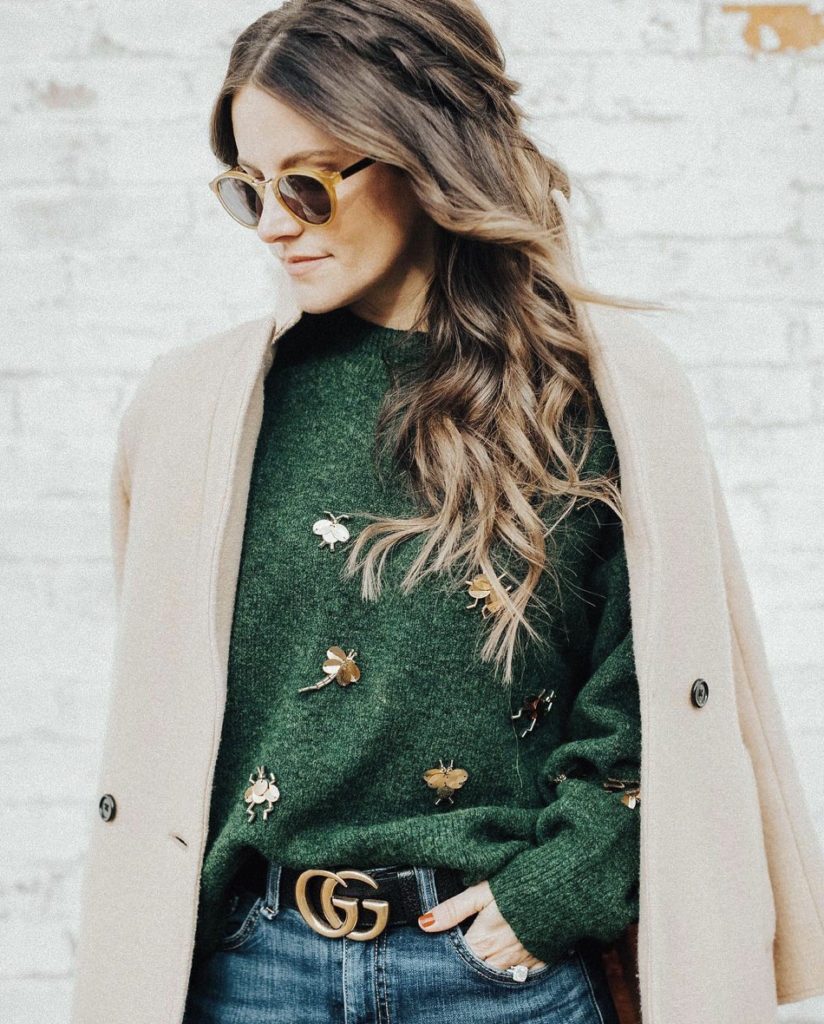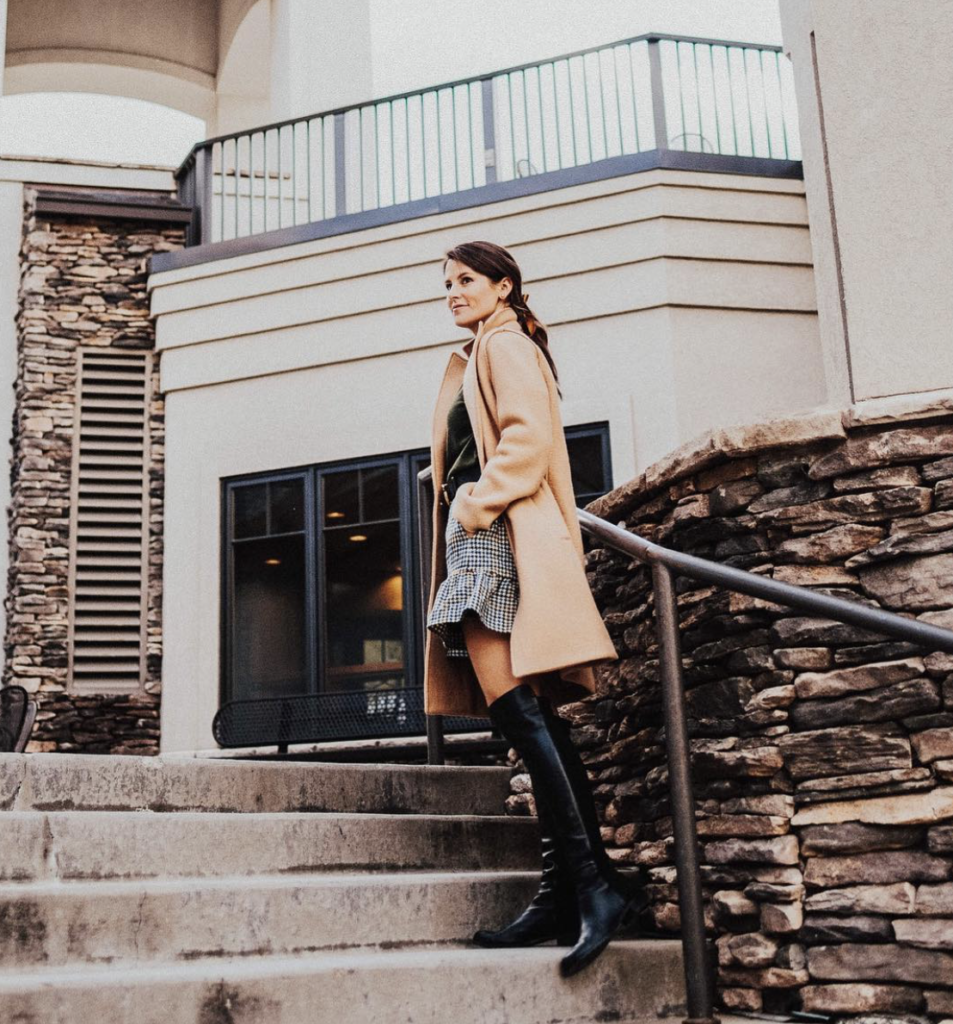 As always, please comment or email me with any questions!! Emily.brunotte@gmail.com
XOXO – Em