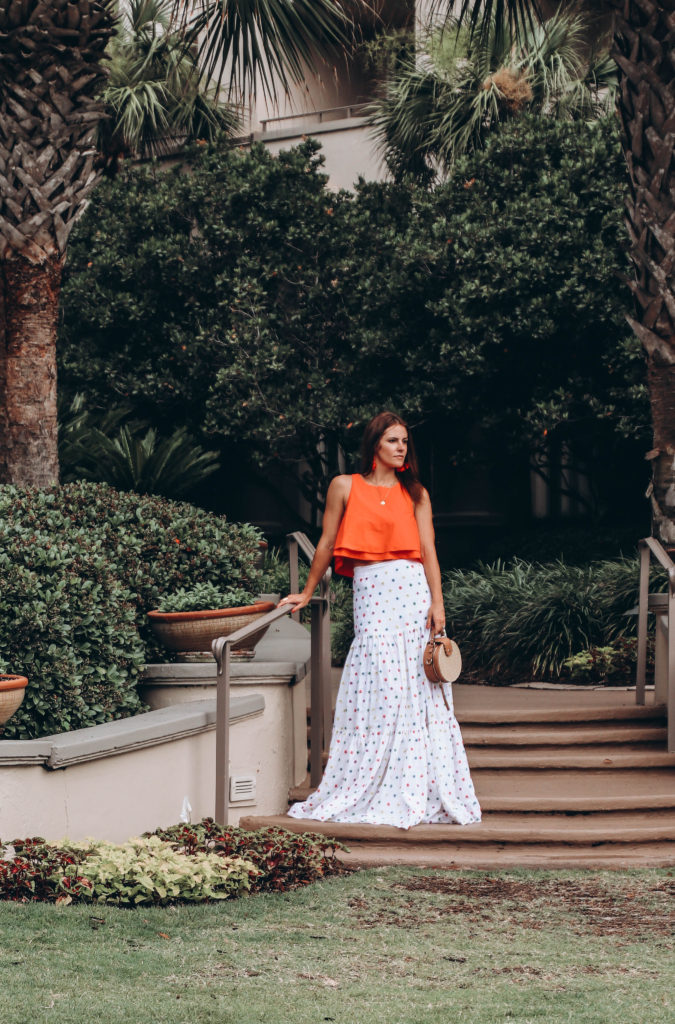 If you follow me on IG you know that I've recently had a whirlwind love affair with Rent The Runway. Designer clothing and accessories that you can borrow?! Sign me up. I love renting for multiple reasons:
It's sustainable – why buy a $200 dress that you'll only wear once when you can borrow it? It reduces the impact of the throw away fashion culture that drives me crazy.
It's economical – clothing, especially good quality clothing, is expensive. And while I'm definitely a fan of capitalism (hello fellow business owners) I'm also a fan of saving money where I can.
It's fun – you can borrow those trendier pieces or more extravagant dresses that you know you only need to wear once (think bridesmaid dresses…) and then you can send them right back afterwards!
I've always had a preference of buying good quality, classic pieces and shying away from trendy pieces (unless I just LOVE them). But when I do buy trendy pieces, they end up coming from Zara or H&M or some similar place because the cost is less, but the quality is also lower. And then I feel guilty about contributing to this throw away fashion problem that the world has.
Second to oil, the clothing and textile industry is the largest polluter in the world. * Consumers throw away shoes and clothing [versus recycle], an average of 70 pounds per person, annually. By buying your clothes from an upcycled clothing store you could help reduce the level of pollution caused by the fashion industry.
Rent the Runway Unlimited: How Does It Work?
Basically – you have access to a constantly changing wardrobe.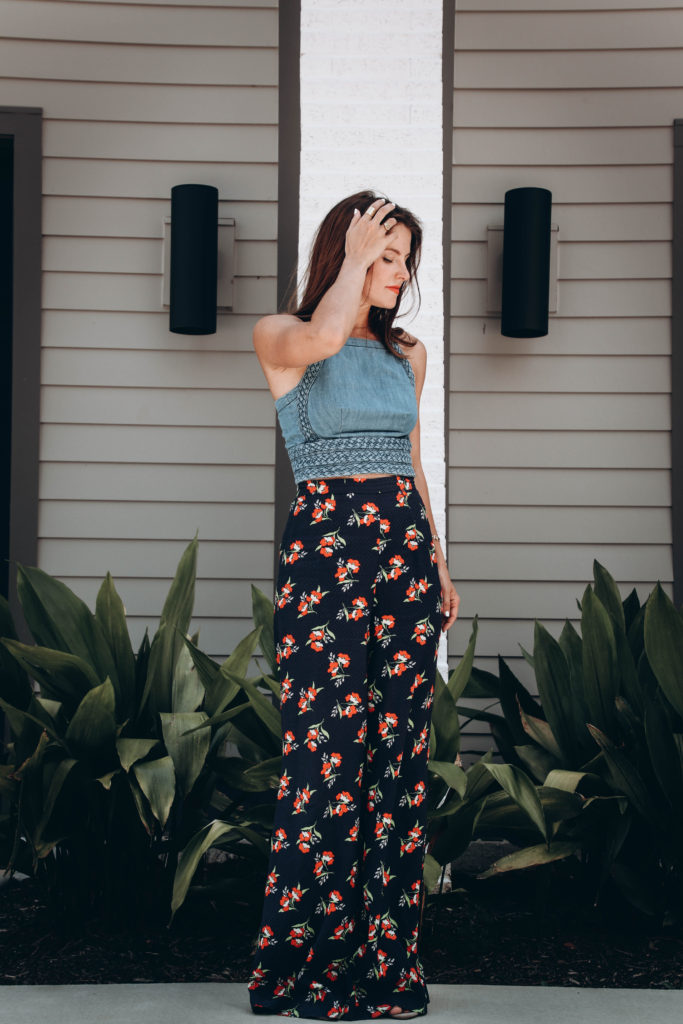 For $159/month, you can rent unlimited pieces on rotation. At anytime you can have 4 items, but as soon as you want to switch one item out, you can send it back, keep the other three and pick something new.
Items come FAST – every time I've ordered clothing they have arrived within 2 business days. Shipping, dry cleaning and insurance on the items are included in the price, so when you're ready to send some or all of your borrowed items back, you just drop your package off at a UPS store or in a UPS box. You don't even launder them.
Borrow a piece that you're obsessed with and don't want to give back? You can purchase items at a V discounted rate. I've done this with one of the dresses I borrowed when I was pregnant because I wore it SO often I knew I'd be sad if I sent it back.
If you're interested in trying out Rent the Runway Unlimited, you can use code EMILYBRTR to get a total of $100 off your first 2 months of the program, (breaks down to a savings of $50 a month). Think about how much you paid for clothing the last time you went shopping. Now you can get UNLIMITED new pieces every month for just $159 a month. Math doesn't lie.
I linked to a few pieces that I have borrowed in the past and included the images of me wearing them – if you visit the links you'll see what the retail price of each item is so you can get an idea of how much money you can save by renting these designer items instead of buying them outright.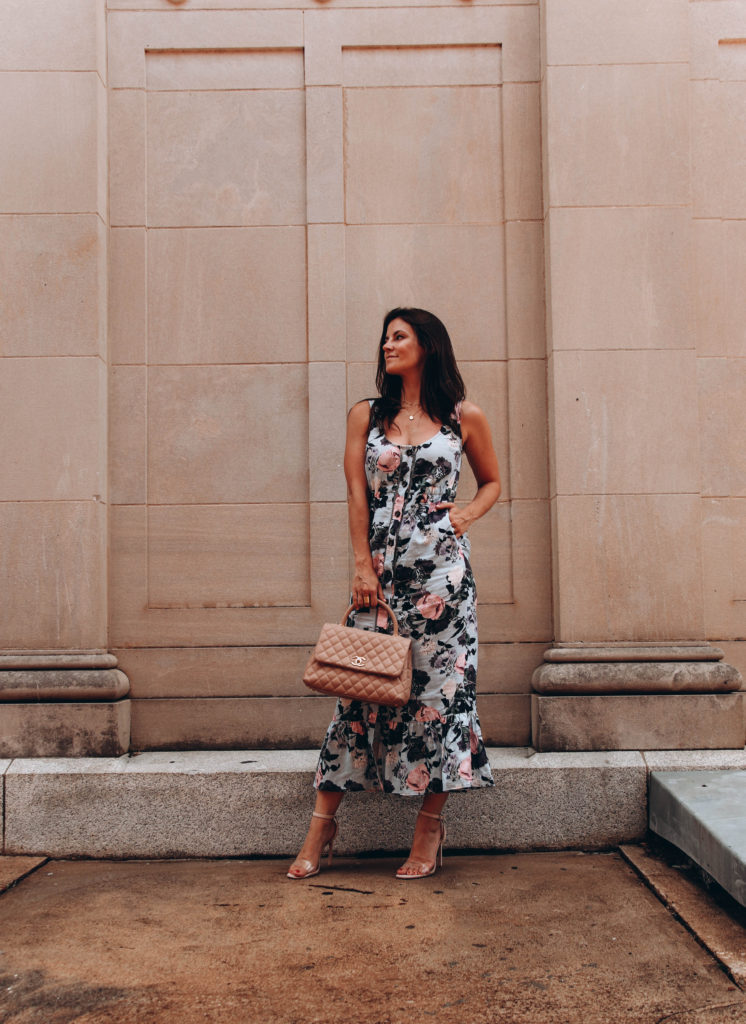 Nicholas dress ($458 retail)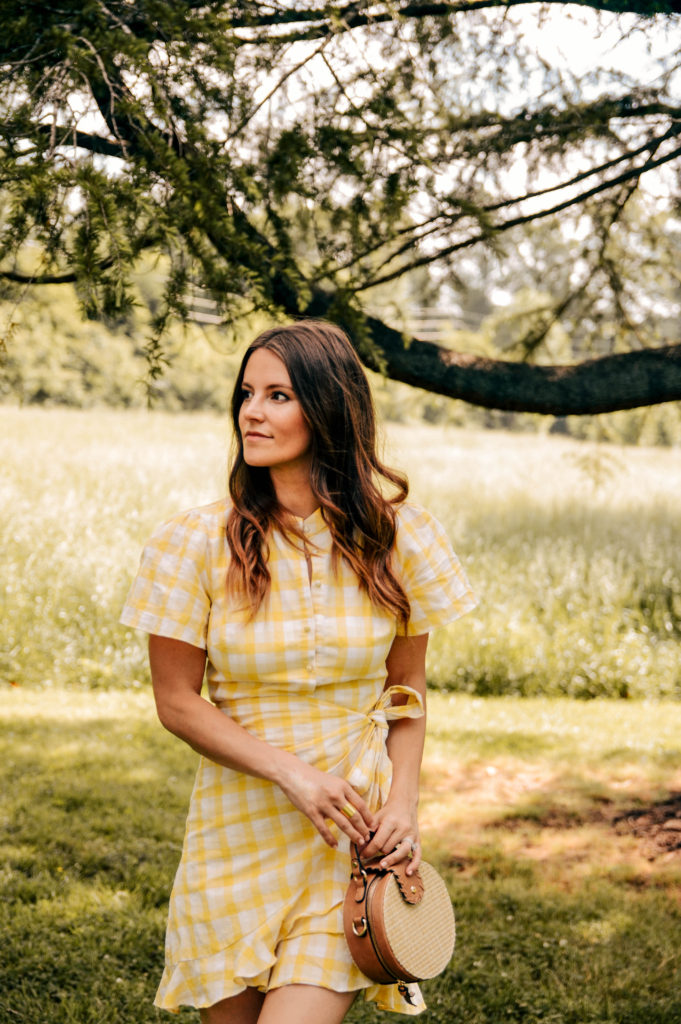 The Jetset Diaries dress ($170 retail)
Free People dress ($168 retail) *I bought this dress I loved it so much!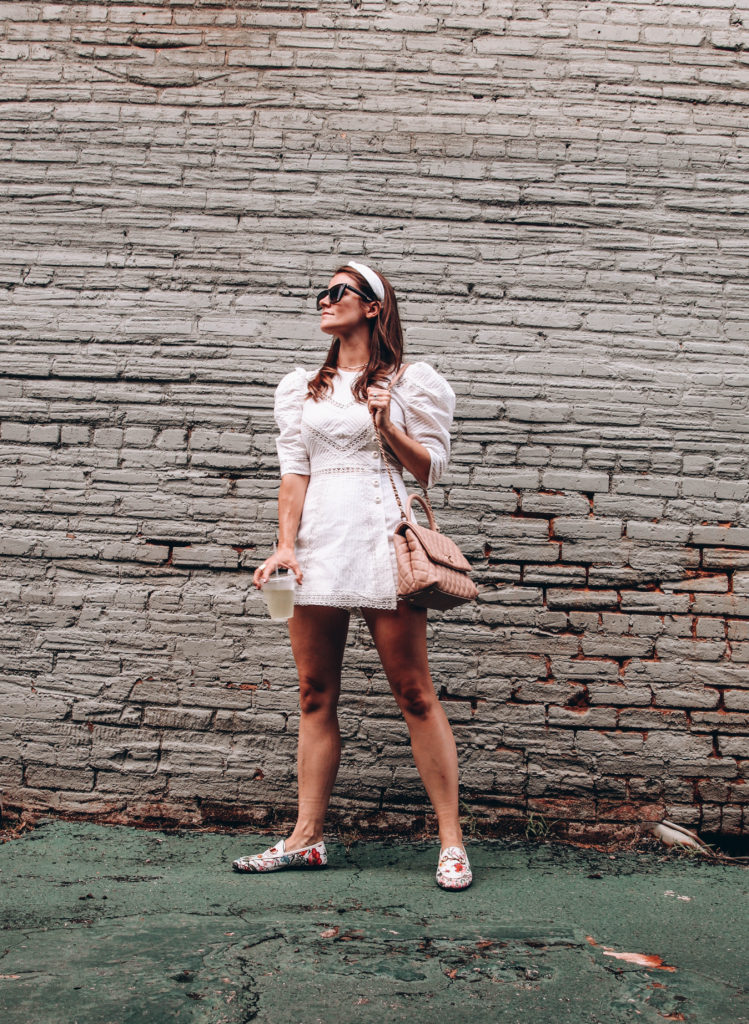 Alice McCall romper ($425 retail)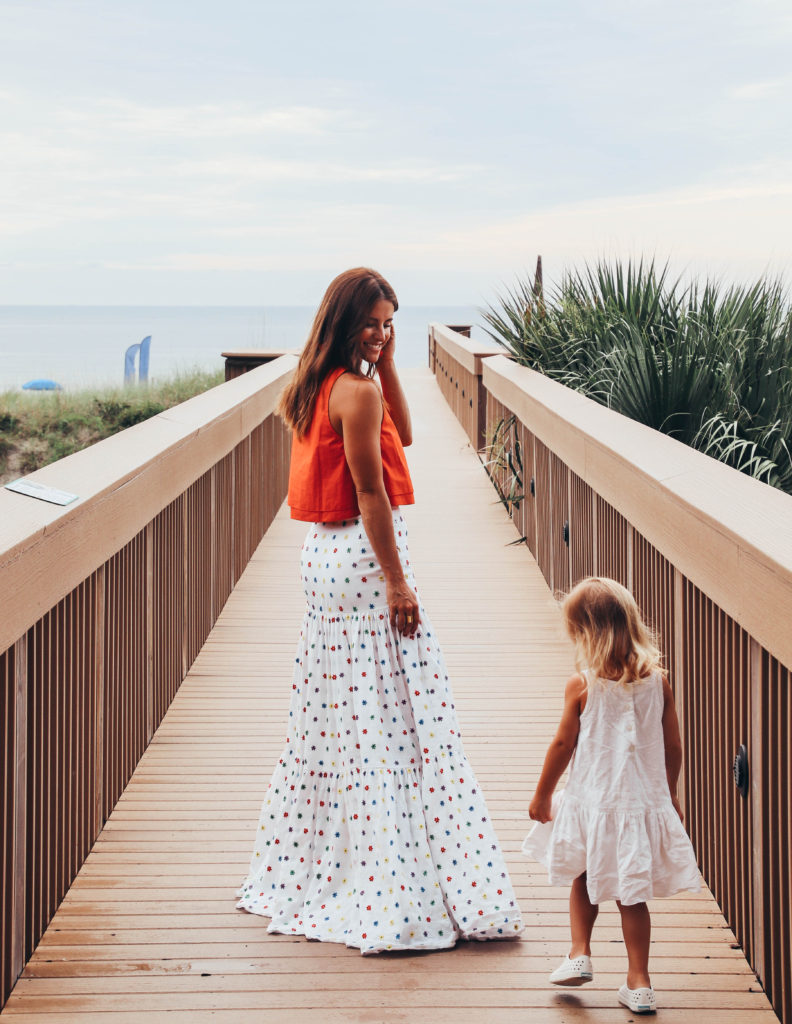 All Things Mochi skirt ($480 retail) and Apiece Apart top ($195 retail) – just sent these two items back and I'm already wishing that I had just kept them instead….such a cute outfit!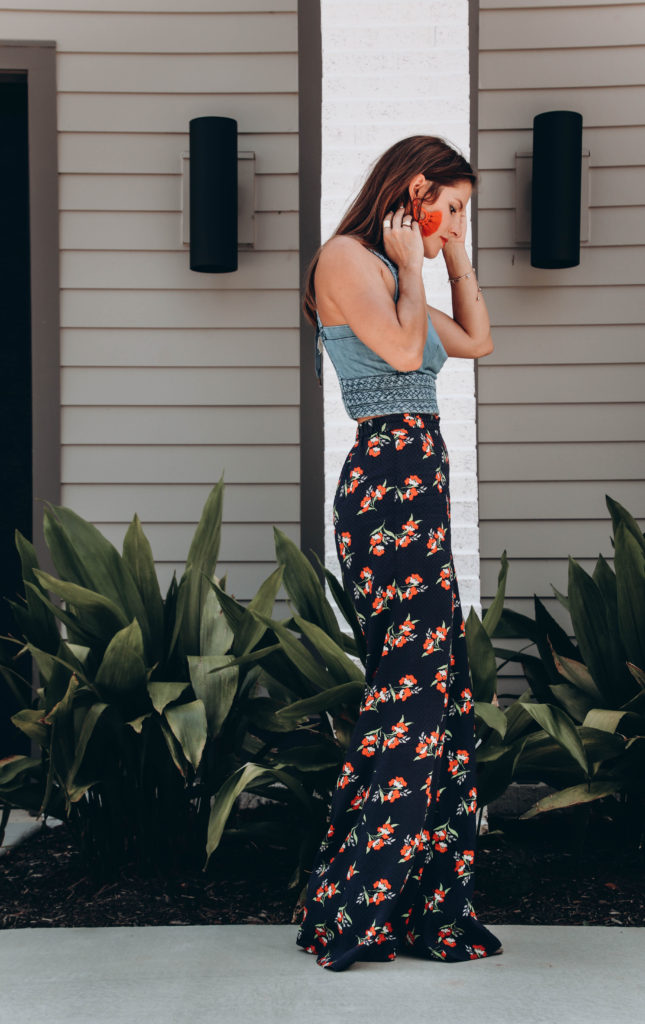 Jill Stuart pants ($268 retail)
XOXO – Em