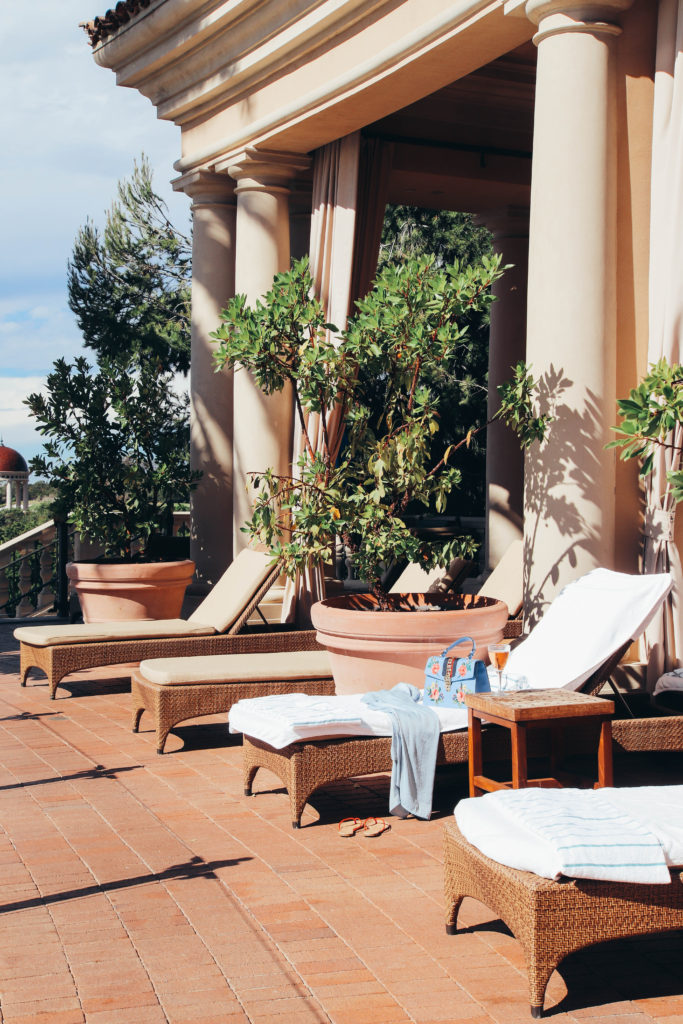 Currently trying to figure out why Spring in the South feels like Winter in the North? I'm down here wearing wool socks and dreaming about our trip to Pelican Hill. (As pictured above. Might just sip some rosé later to cope).
ONE. Trying out the pearl hair clip trend but not wanting to spend big bucks? – these babies fit the bill.
TWO. Mary Lawless Lee (aka Happily Grey) recently launched Happily Grey Home, 'thoughtfully sourced home accessories from all over the world.' And she can happily take all my monies because the entire line is so so good. I'm ordering this for our kitchen.
THREE. Why is the creation of tiny food SOO satisfying to watch?
FOUR. This sounds like it would be a sponsored ad – it's not. I just did Experian Boost and bumped up my credit a bit. So I thought I'd share it with you all. To be honest, I have been really focused on improving my credit score this year. It was about time that I did because it can potentially determine whether you can get that credit card you applied for, or how much the interest rate will be on your mortgage, and so forth. These are big things and something that should be taken seriously. Ever since my friend pointed me in the direction of this article from Money Talks News, I have been set on making a positive difference to my credit score. I have been saving more money, paying off my debts, and leaving a more frugal lifestyle and I think the benefits are starting to show! For me, I have to say that researching some of the different debt relief strategies out there has helped me to work out how to get my personal finances back on track. If you would like to learn more about debt relief, do not be afraid to do some research of your own on a website like the one that you can see here. Reading through the different options might be all it takes to start repairing your credit score and paying off your debts.
FIVE. Looking for gifts for your tween-aged children? My step kids LOVE these Creator Expert LEGO sets and so I started ordering these Light Kits to add to them. Charlie just got this awesome set for his birthday and is working on it AS I TYPE THIS.
SIX. The BEST CHOCOLATE CHIP COOKIE RECIPE! (Shameless plug)
SEVEN. 50 cool things as seen on Google Earth. I love stuff like this – don't hate.
EIGHT. My absolute, hands down, most favorite pair of jeans. Under $100. I wear them twice a week at least.
NINE. I've been doing a good job cleaning out my closet and down-sizing our THINGS in general. I've been using Jess Ann Kirby's guide to Creating a Capsule Wardrobe as a reference when I think about what items I want to keep.
XOXO – Em