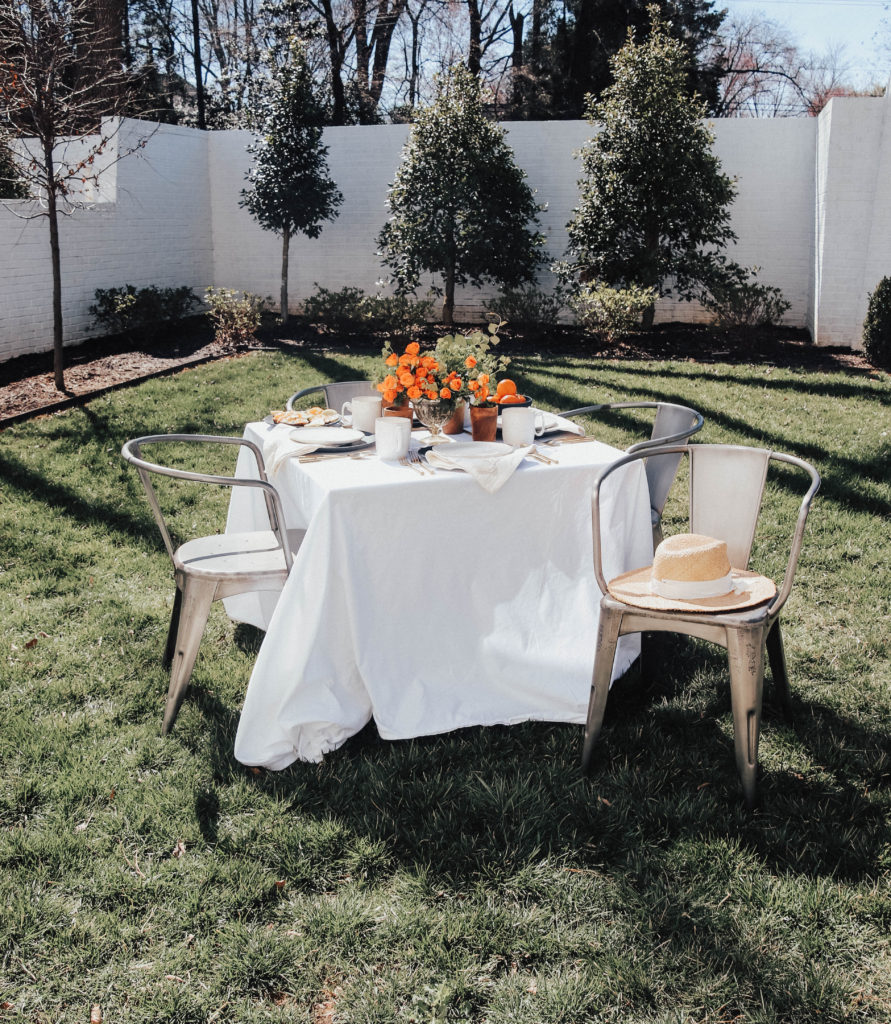 Welcome to The Bright Side. This blog has always been my outlet to focus on things that make me happy and that I think would make others happy as well. I LOVE sharing things that I find that make me laugh, make me happy, make life easier, and inspire me. So each week I will be sharing some of those things with you guys.
This is WEEK ONE! So I've included some of the things that I've found and loved over this past week.
ONE. Made this recipe last week and our entire family loved it. I've been looking for ways to use fennel in our meals as a natural way to keep my milk supply up for Beck, and this Rigatoni with Sausage and Fennel by Ina Garten was SO good. Not low cal you guys. Forewarning you. But good to make on a cold or rainy day for dinner.
TWO. I told Nick that if we don't recreate this photo for our next Christmas card we're getting a divorce.
THREE. If you follow me on Instagram you know that I LOVE Anine Bing. I just purchased this sweatshirt, (it's been sold out for ages), and I wear it once a week at least. There are a few other pieces of hers that I've had my eye on, including this go-with-everything blazer, this black silk skirt, this navy slip dress and this mini-me version of my Tiger sweatshirt for Cora to wear!
FOUR. Recently found this account on Instagram and I can't get over how funny the cartoons are. It's called Strange Planet by Nathan Wyple.
FIVE. My newest obsession is following Athena Calderone of EyeSwoon on Instagram. I live for her recipes shared through Insta stories. Her celery salad is now a staple at our house and I just ordered her cookbook.
SIX. One of my all-time favorite bloggers, Merritt Beck (The Style Scribe), recently launched a new site called A Detailed Destination, wherein she shares her wealth of experience through impeccably researched and curated travel guides. We've been thinking about taking the kids on a trip abroad soon and I'm planning on getting one of these guides just to use as a jumping off point – that we will then add some kid-focused activities to. I'm thinking this might be our next big family trip.
SEVEN. Getting some good house inspo from this Swan Lake House project by Studio McGee.
EIGHT. I wear these Gucci loafers 5 times a week probably. Women often ask me if I like them/if they're comfortable/worth the investment and the answer is a huge yes to each of them. I know they're pricey but I wear them more than any shoe I own.
NINE. This fall Nick is taking me to Las Vegas FOR MY VERY FIRST TIME EVER. And let's be honest, it wasn't long before everyone I know found that out about this trip. I'm ecstatic and I'm already looking forward to it. One of my friends has actually told me to listen to a podcast called Talk About Las Vegas, (https://talkaboutlasvegas.com/) as they had done the same thing when they had visited the city. And just from listening to it, they found out about so many different shows they could go and see whilst they were there, and apparently it made the trip one that they'll never forget. I have a couple of things already set up, but I don't think you can plan enough for Las Vegas. There are so many things to do in Vegas it's hard to narrow down what we're going to do when we get there. I've already been practising my gambling skills on the best slot sites so we'll DEFINITELY be hitting the casinos! I normally play online slot machine games so it'll be nice to play in an actual casino. I can't wait! There are loads of other things I want to do whilst in Vegas too. It's been on my travel list for a while! Actually, I'm sort of proud that I've lasted 32 years without having been to Vegas. On one of the days we're there, Nick is going for a work thing so I'm going to see this exhibit. It's going to be great!
XOXO – Em