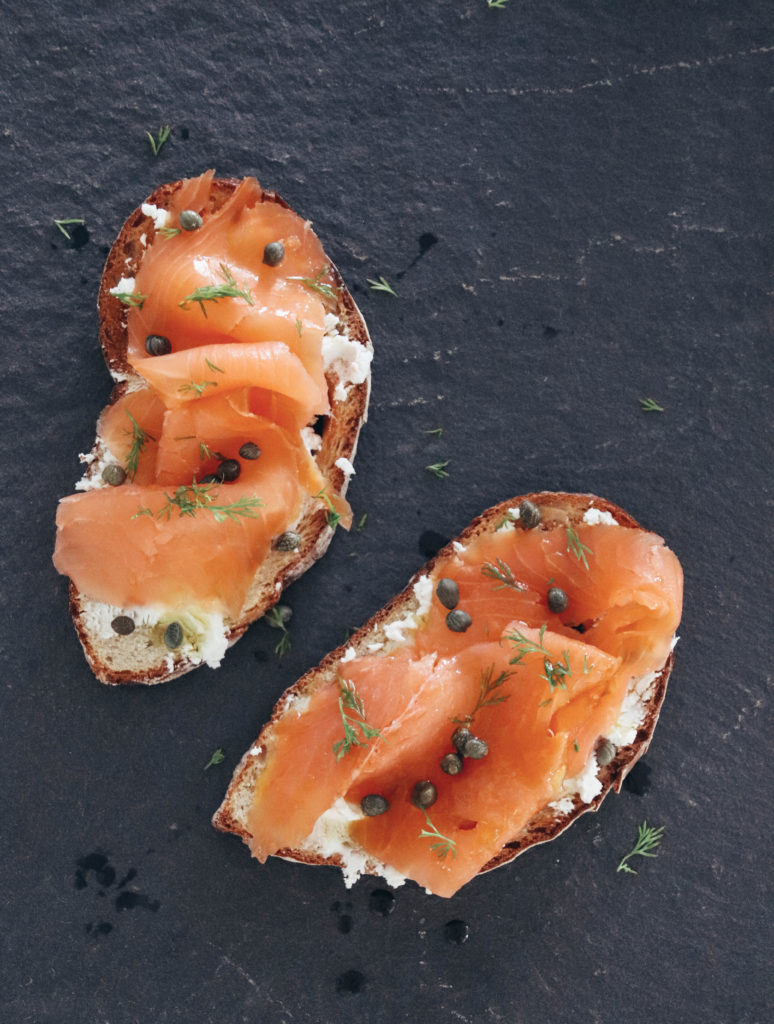 A lox bagel is my go-to breakfast food. It's the thing that I crave over waffles or pancakes or bacon or any other drool-worthy breakfast items.
This recipe stemmed from a lox bagel craving on a morning when I got out all the ingredients and then realized that I didn't have any cream cheese. After a look through the pantry, I pulled out what I did have and threw together a more refined and grown-up version of the lox bagel and cream cheese: Goat Cheese and Lox Toast.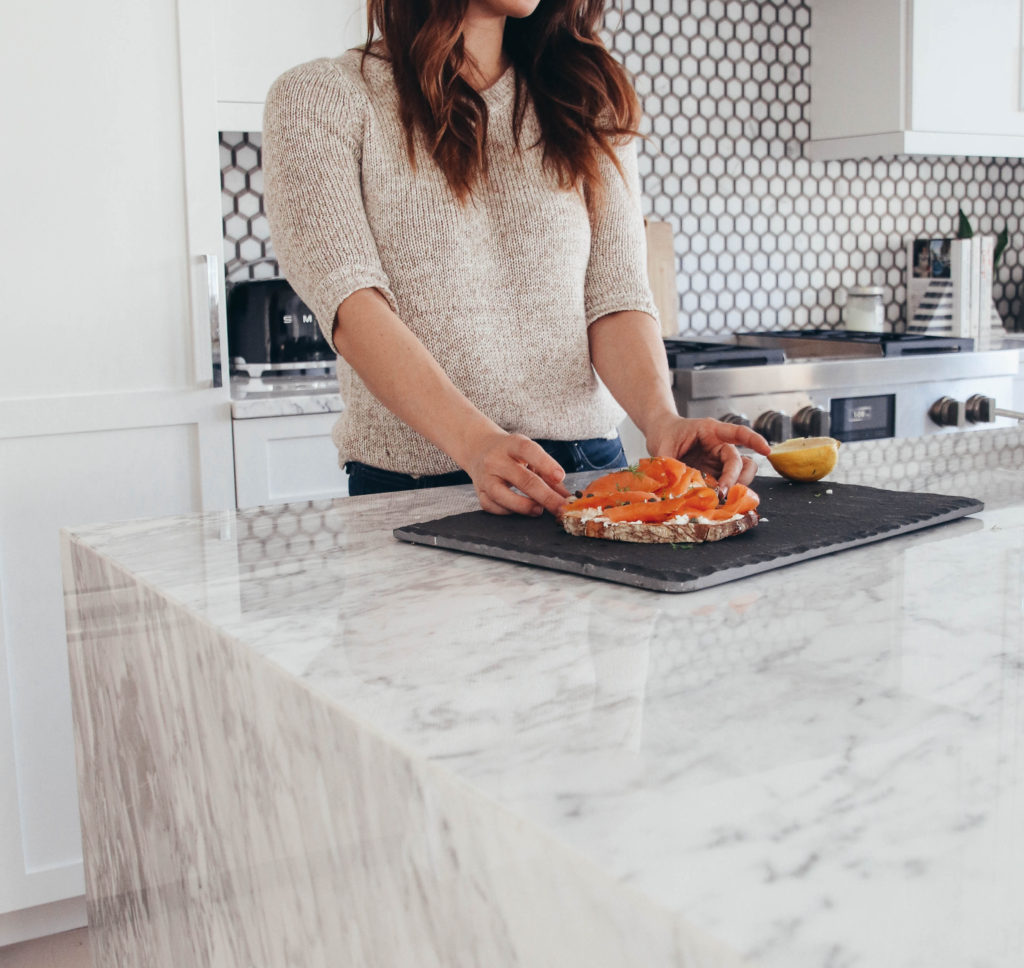 The perfect brunch recipe for when you don't have a ton of time but want to make a big impact.
The following recipe is how I like to make the toast, but if I was having a bunch of people over, I might add more topping options, (see end of recipe).
GOAT CHEESE + LOX TOAST RECIPE
INGREDIENTS
(makes 6 pieces of toast)
6 slices of multigrain bread, toasted
1 8 oz log of goat cheese (don't use crumbles, it must be spreadable)
2 4 oz package of smoked salmon (try to get sashimi grade if you can find it)
about 2 TBSP drained capers
1 TBSP fresh dill, lightly chopped
half of 1 lemon
good olive oil (to taste)
Maldon salt (to taste)
lemon zest (to taste)
RECIPE
Toast your bread, either in the toaster or in the broiler for a few minutes at 450 degrees.
Spread the goat cheese evenly over the 6 pieces of bread. This is easiest to do right after the bread is toasted and it's still warm.
Drizzle some extra virgin olive oil over each of the 6 pieces.
Distribute the lox over each of the pieces of bread. Depending on how much you want to use (or if you're using other toppings), you may not use both 4 oz packages.
Top with drained capers, lemon zest, a squeeze of fresh lemon juice, another drizzle of olive oil, Maldon salt and the fresh dill.
This toast is super customizable. Thinly sliced red onion, tomato, hardboiled egg, and cucumber would all work perfectly here as well.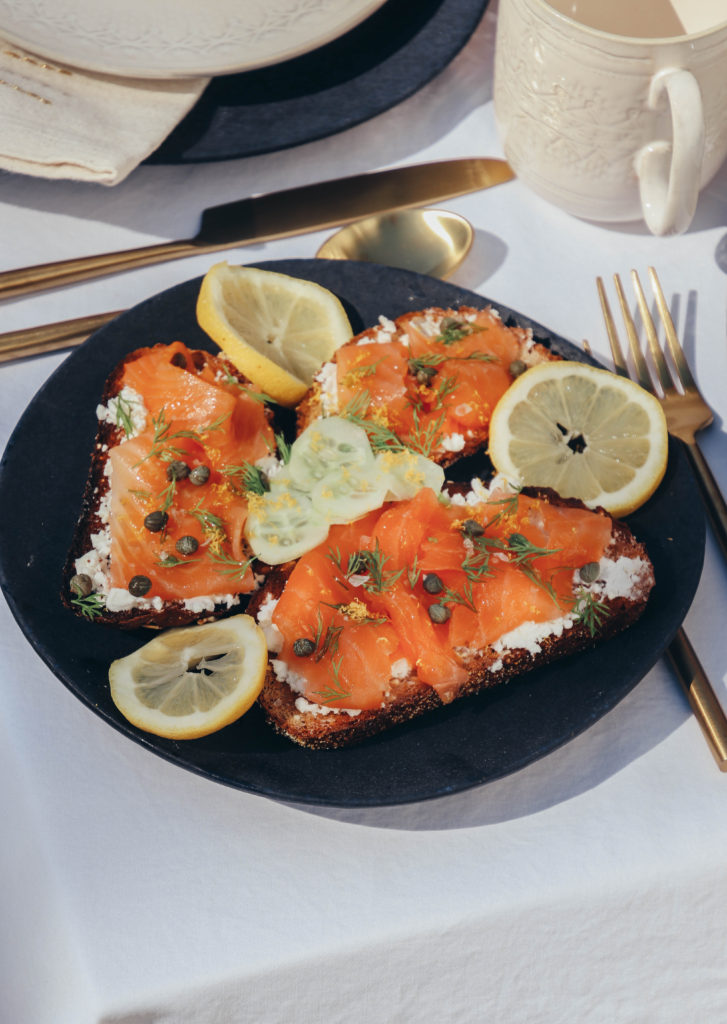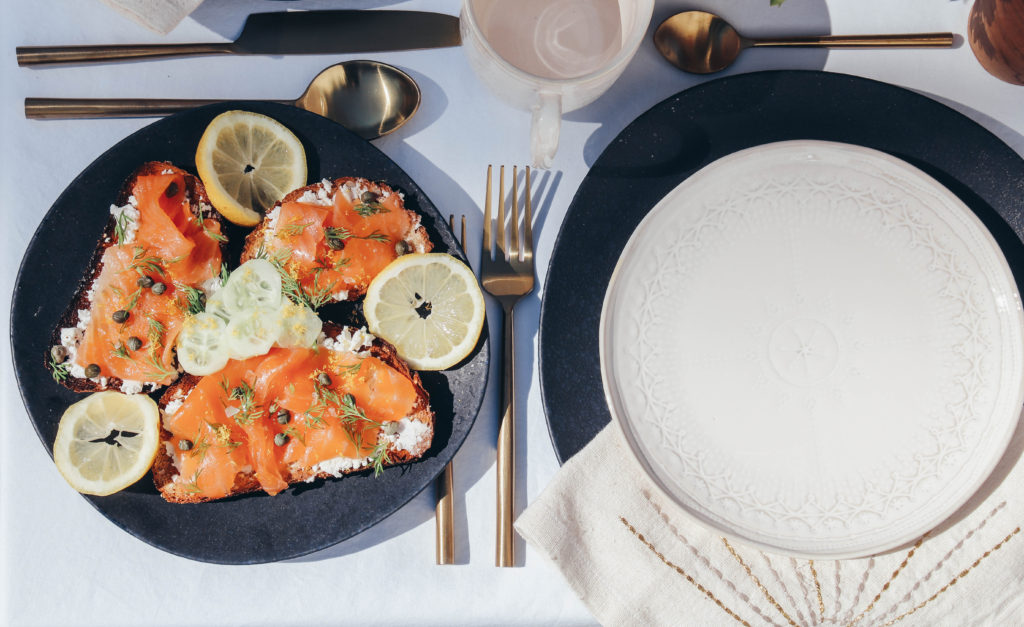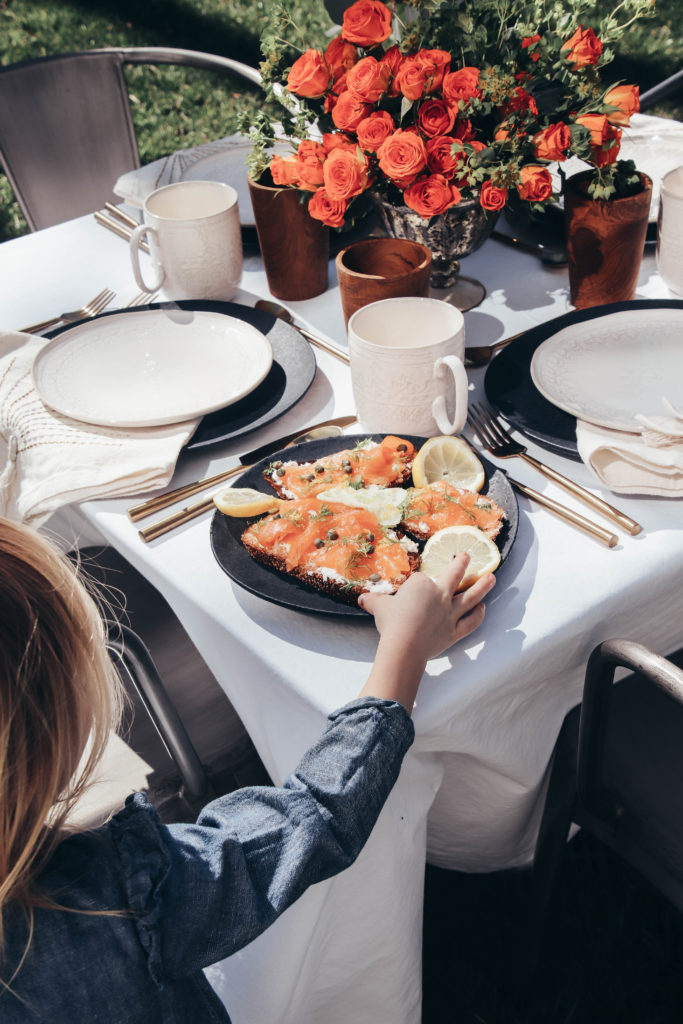 XOXO – Em