We've been in our house for a month now. We're unpacked and settling in and slowly going through the process of making this place "our home."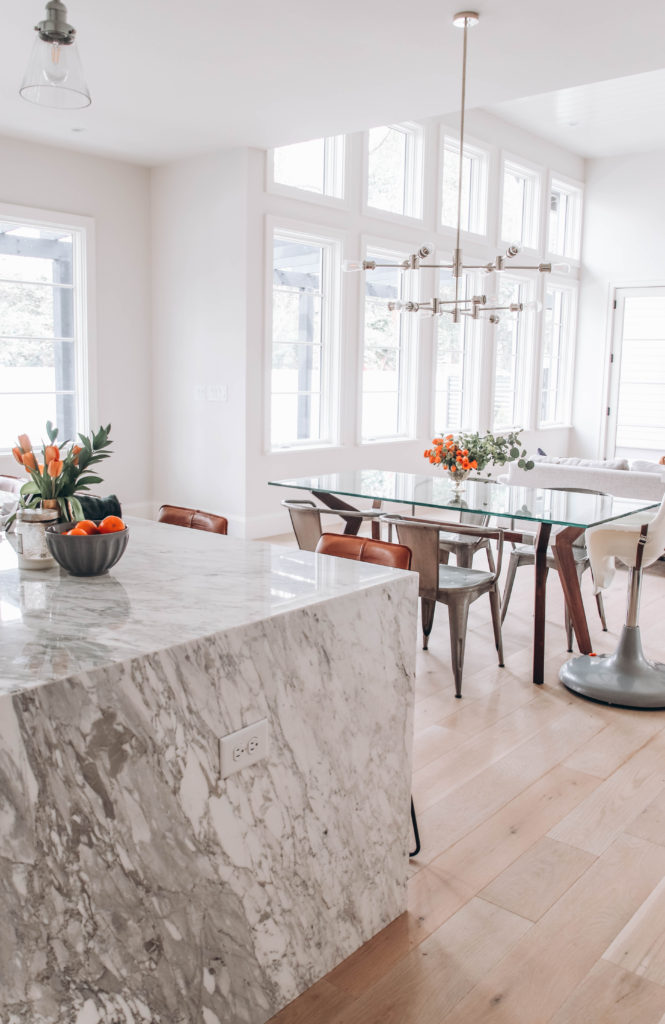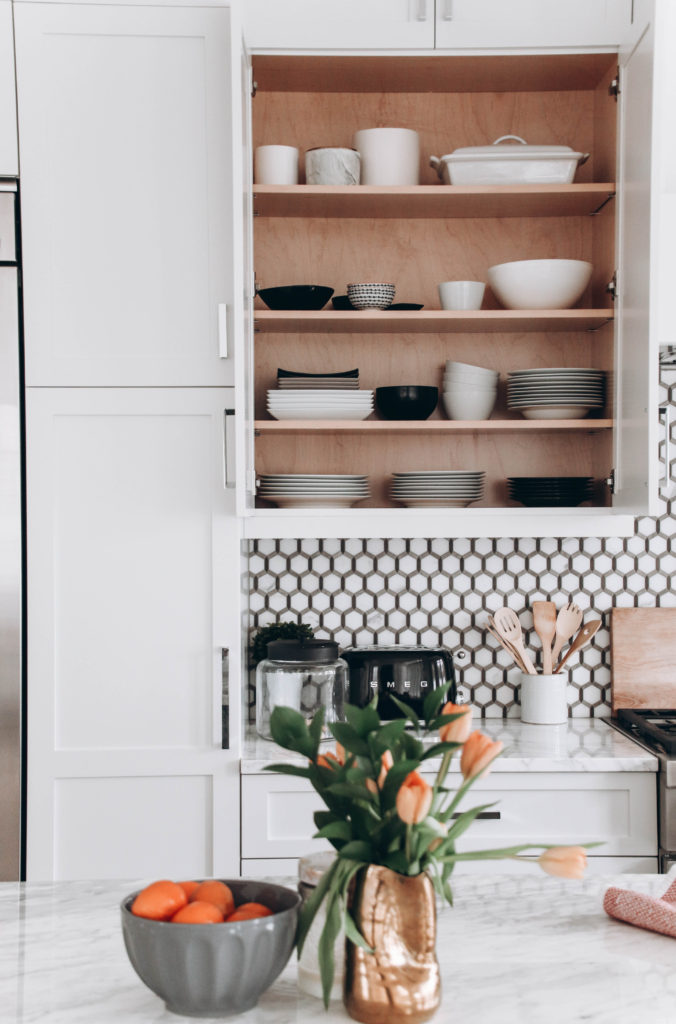 Our house was brand new and finished when we bought it, so we were not able to choose finishes or hardware or appliances or anything like that. It's a beautiful, modern, blank slate for us to put our touches on. But as anyone else who just bought a house can sympathize with – it's an expensive and slow process to find and buy furniture and art and change the things that you want to change.
No room is really "finished" except for Beck's room. We don't have a deadline to finish any one room in particular, but we're enjoying the process.
Since we moved in and I've been sharing glimpses into our home on Instagram, I've gotten requests to show more of the house. So here are a few images, I tried to link a few things in the images, but if you have questions about anything that isn't linked, comment below or send me an email and I will try to find it.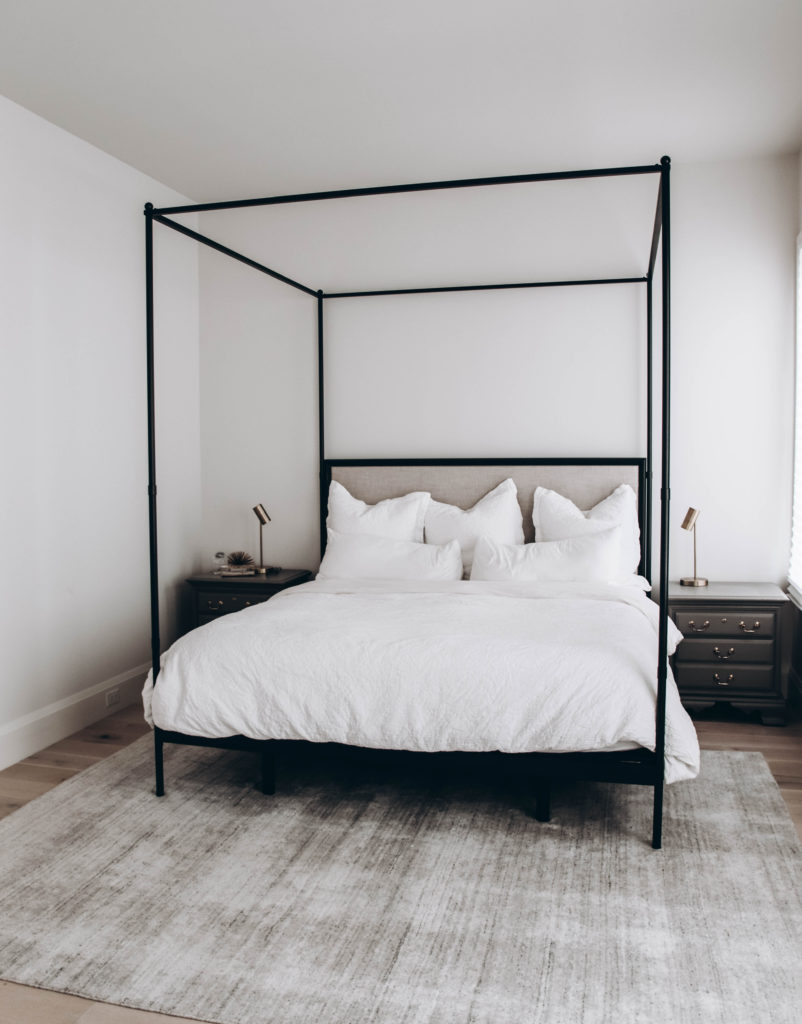 Leather Living Room Chairs | Living Room Rug | Living Room Coffee Table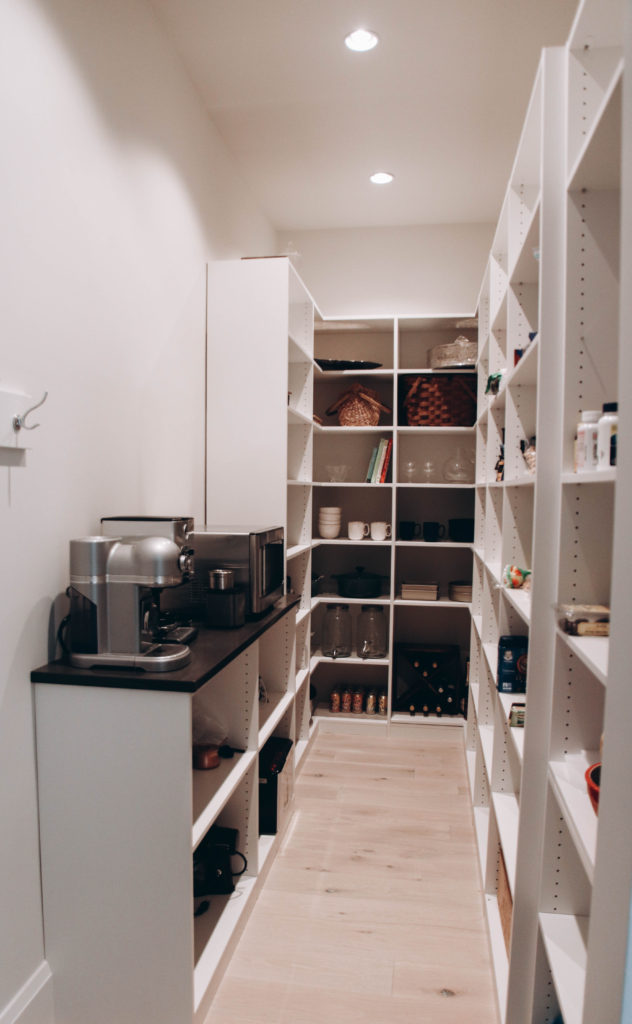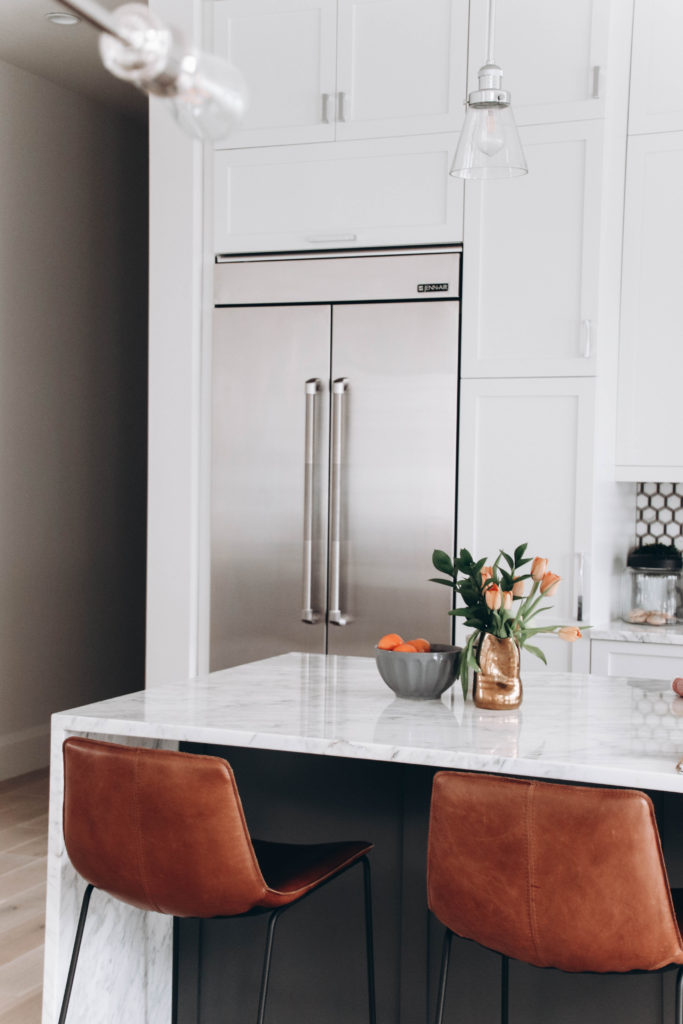 XOXO – Em