If you've been following me for a while, you know that I have two amazing step children who live in Salt Lake City during the school year with their mom and with us in the summer. This means we take LOTS of trips out to Utah and take them up to Park City. We go there so often that we're even looking at buying a vacation house out there. But with the weather out there, this also means we have to pack coats.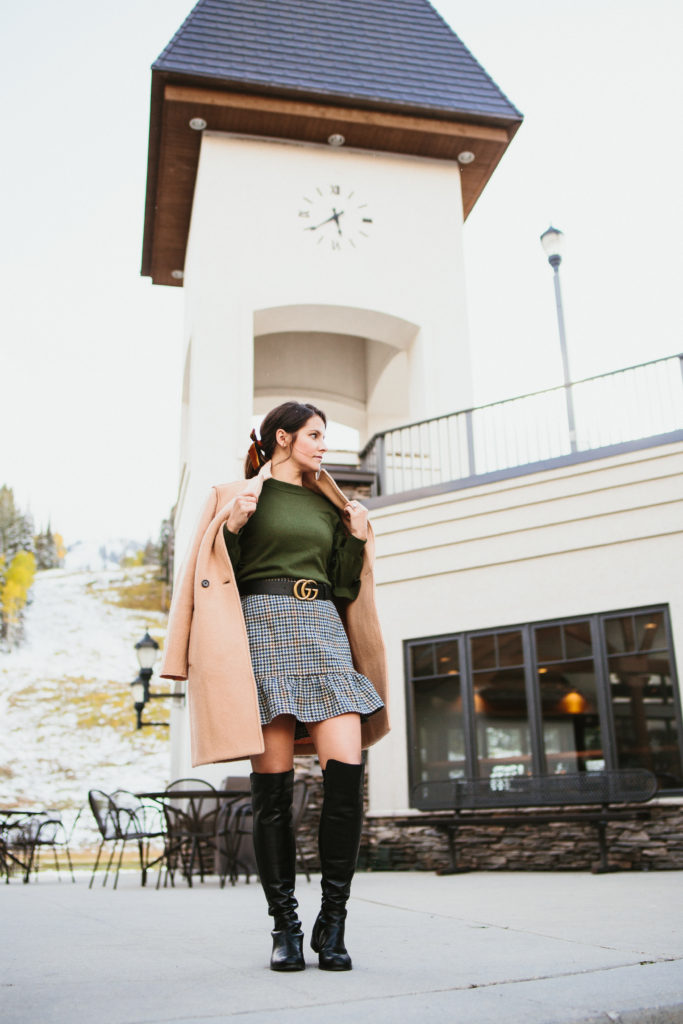 JCrew Top Coat | Stuart Weitzman OTK 50/50 Boots | JCrew ruffled mini skirt | JCrew statement sweater with ruffle sleeves | Gucci GG belt | JCrew Velvet hair bow
Going out to Park City any time of year other than the summer means you have to pack WARM clothes, and since coats tend to be so bulky, I usually try to pack one dressy coat, one casual coat and a ski jacket (if we're skiing, obviously). This camel coat will be the one I take with me all year – it goes with every outfit and it even replaces my casual coat. Just pair this coat with jeans, tennis shoes and a neutral sweater.
When dressing for that in-between weather, it's nice to have OTK boots with cozy socks, a skirt, a T shirt under a good sweater and a coat. This way, you can start peeling off layers when it gets warm in the afternoon and then put them back on for dinner when it's cold.
My step daughter Ella loved this velvet JCrew bow so much that I gave it to her, but it also comes in other colors! It comes attached to a hair tie, but I used a thin regular hair tie to put my hair up and then added this velvet bow on top.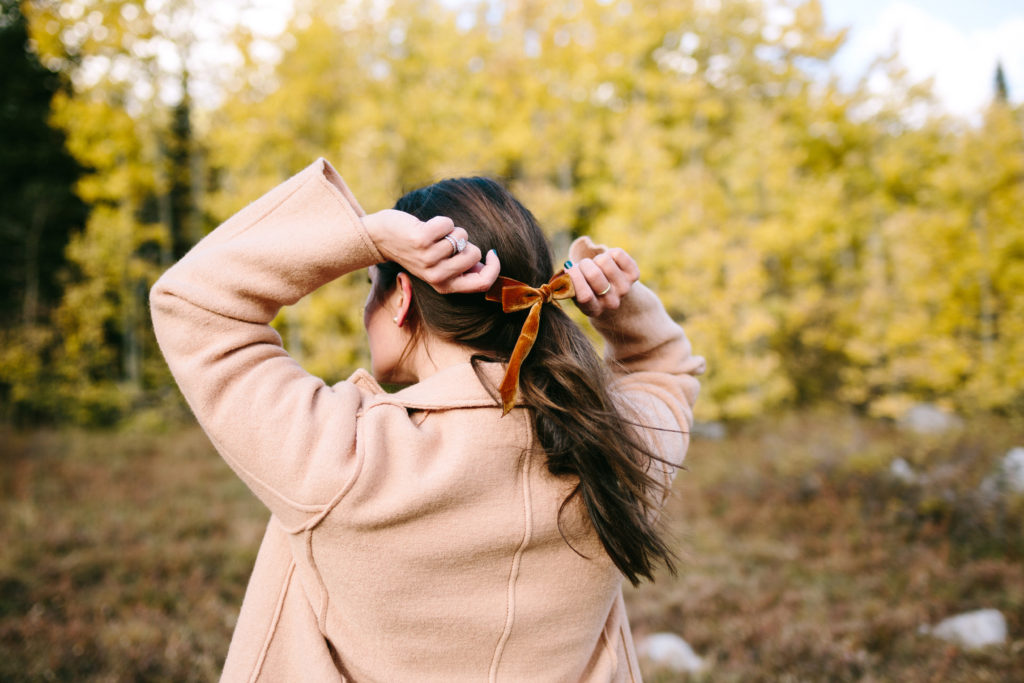 XOXO – Em