These five beauty products are my favorites at the moment and each one of them have delivered results so good that I find them worth spending money on. Lately I've been getting lots of questions on my skin care routine and on what products I like to use, so I figured I would put together a quick post with some of my favorite beauty products right now.
| Crest 3D Whitestrips with Light Kit | Mario Badescu Glycolic Acid Toner | Harry's Razor | Beautycounter Rejuvenating Eye Cream | Chanel Hydra Beauty Creme |
As a blogger, I get lots of products gifted, so I'm able to try quite a few things. The following are a mix of items that have been gifted (disclosed below) and that I have purchased myself. All opinions are my own (always) and these are the products that have risen to the top in my routine as of late.
I first discovered these in a gift I had received from Proctor & Gamble. I have gotten my teeth professionally whitened at the dentist before and I paid a lot to do so. One of my friends recently got her teeth whitened at Durham Dental Cosmetic Dentistry in Beaufort, SC and was really pleased with the results. If you live in South Carolina and are planning on having your teeth whitened, you should check them out. Prior to my professional whitening, I'd also used Crest Whitestrips and found them to be helpful but they didn't deliver quite the impact that a professional whitening can. Going for cosmetic dentistry will get the full results, guaranteed, but sometimes you don't have that option. After using this Crest package with the light ONE TIME, I saw pretty drastic results. I have always had a complicated relationship with my smile and sometimes I am even prone to Teeth clenching during the night which can be annoying when I am trying to get to sleep. However, a friend of mine recently told me that Botox treatments might be able to help me to stop grinding my teeth during the night so I think I might have to do some research of my own.
My teeth are already fairly white, but I still noticed quite a difference after using these. I guess the light like the dentists use really makes the difference…. Full disclosure, I did notice a little sensitivity with my teeth for about an hour after using these. I also felt this sensitivity after I got them professionally whitened too. After about an hour it goes away.
I bought this stuff on a whim once when I was out of the last toner I was using. I haven't traditionally always used toner because I really notice that it made that much of a difference in my skin routine. But there is something about this toner; I swear my skin looks so much brighter since I've been using it. Just swipe it on right after you wash your face in the morning and in the evening.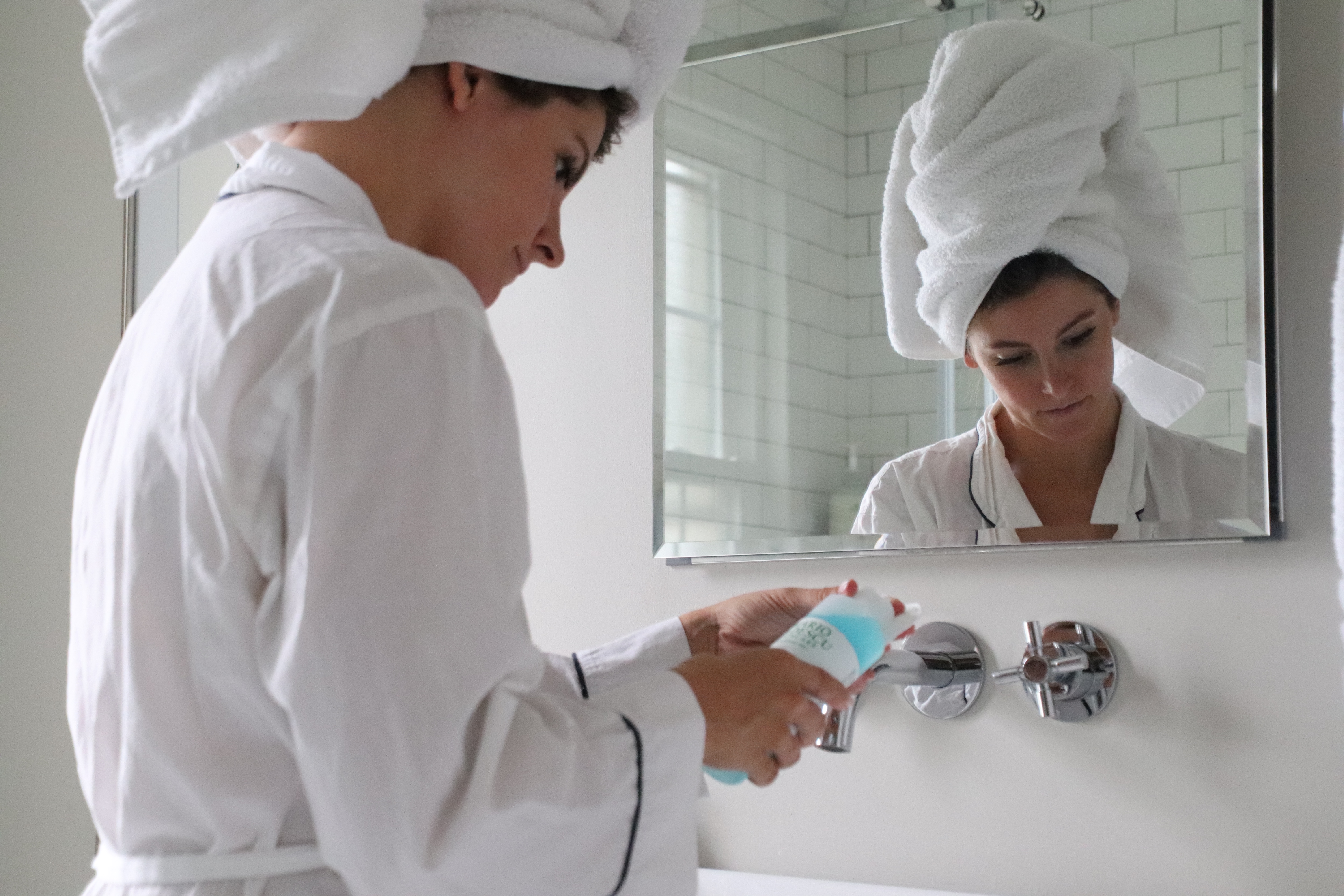 A dear friend of mine started selling Beautycounter and lately her skin has looked FLAWLESS. Like crazy good. Like celebrity good. So, like any good friend would, I begged her to share her best kept secrets with me. She gave me the deets on some of her favorite Beautycounter products and this one has been a staple in my routine ever since she sent it over. I don't usually have dark circles, but I do get bags under my eyes after a late night or early morning, but this cream really seems to downgrade the affects.
If you don't have a local Beautycounter rep – my friend Lauren can hook you up! She's @laurencutillo on Instagram. She can help tailor products and a routine to your specific skin needs.
Just honestly my favorite moisturizer. I know everyone touts La Mer's face cream as the jam, but having used both, I think this Chanel Hydra Beauty Creme can hold it's own against La Mer and it is a FRACTION of the cost.
Not something I would normally add to a beauty product review post. However, I really like the razor, I love that it's reusable, and I dig the company as a whole. You've probably heard or seen their commercials, but check out their website too. They market to men mostly I think, but their razors are so good. And they're way less expensive than I had been spending on my pink disposable razors because I was spending extra to have them be pink – and marketed to me…..But we're been trying to create less waste in our house and this is one small step in that journey. You can try Harry's yourself with a free trial.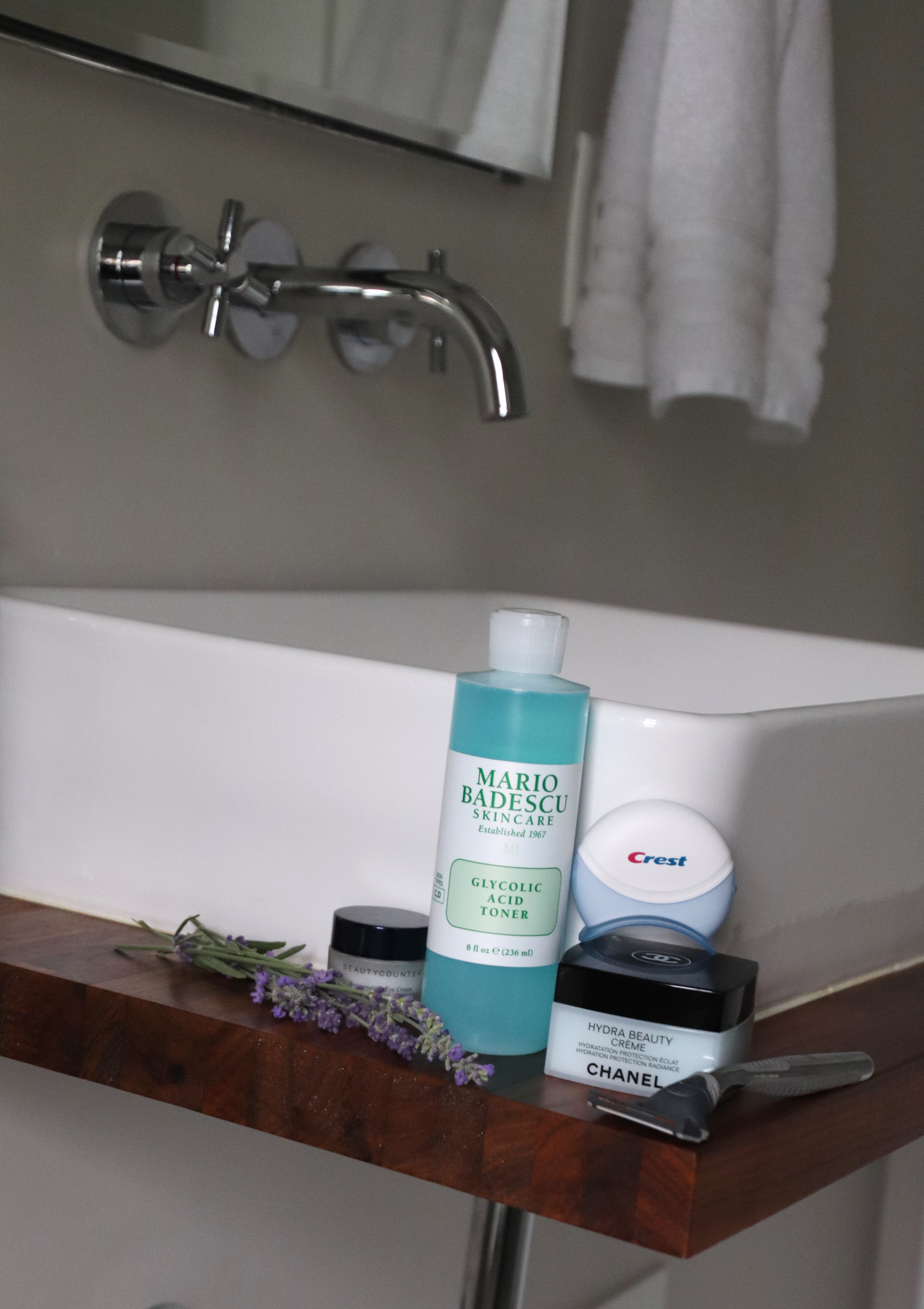 XOXO – Em