Now that Cora is walking and talking, (well…in her own little language), it is an absolute blast to just spend time with her and find new things to experience with her. Below I have put together ideas for Mommy & Me Dates, and although the list and links are specific to Columbus, the ideas translate into whatever city you live in. I also included the direct links to everything that Cora and I are wearing in the post.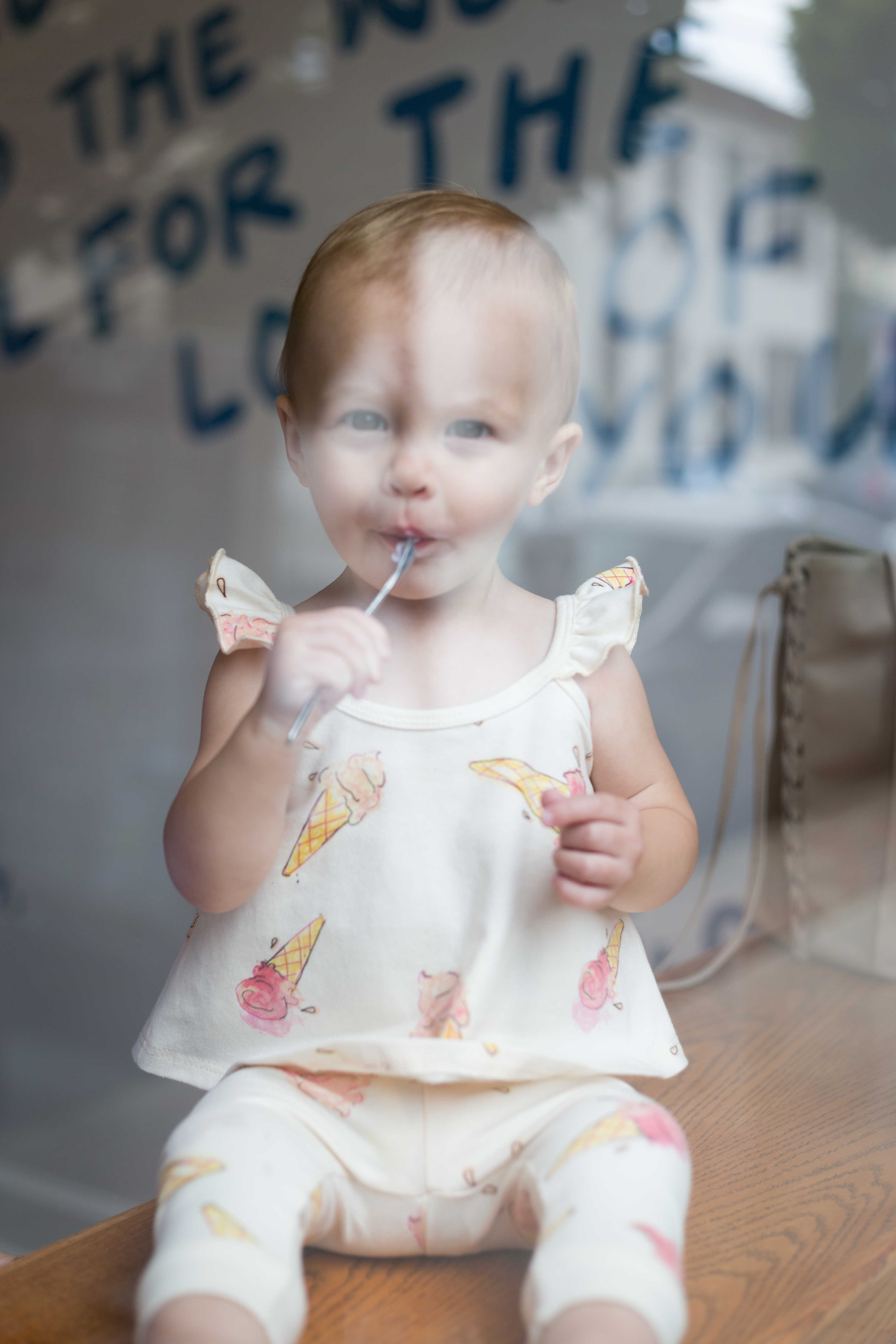 10 Mommy & Me Date Ideas in Columbus
Date #1 – A trip to Jeni's Ice Creams. Thankfully not Columbus-specific because I like to get my Jeni's fix all over the country, but we are big fans of Jeni's because they got their start here in Columbus and because I am just a huge fan of Jeni. (Seriously check out her IG account).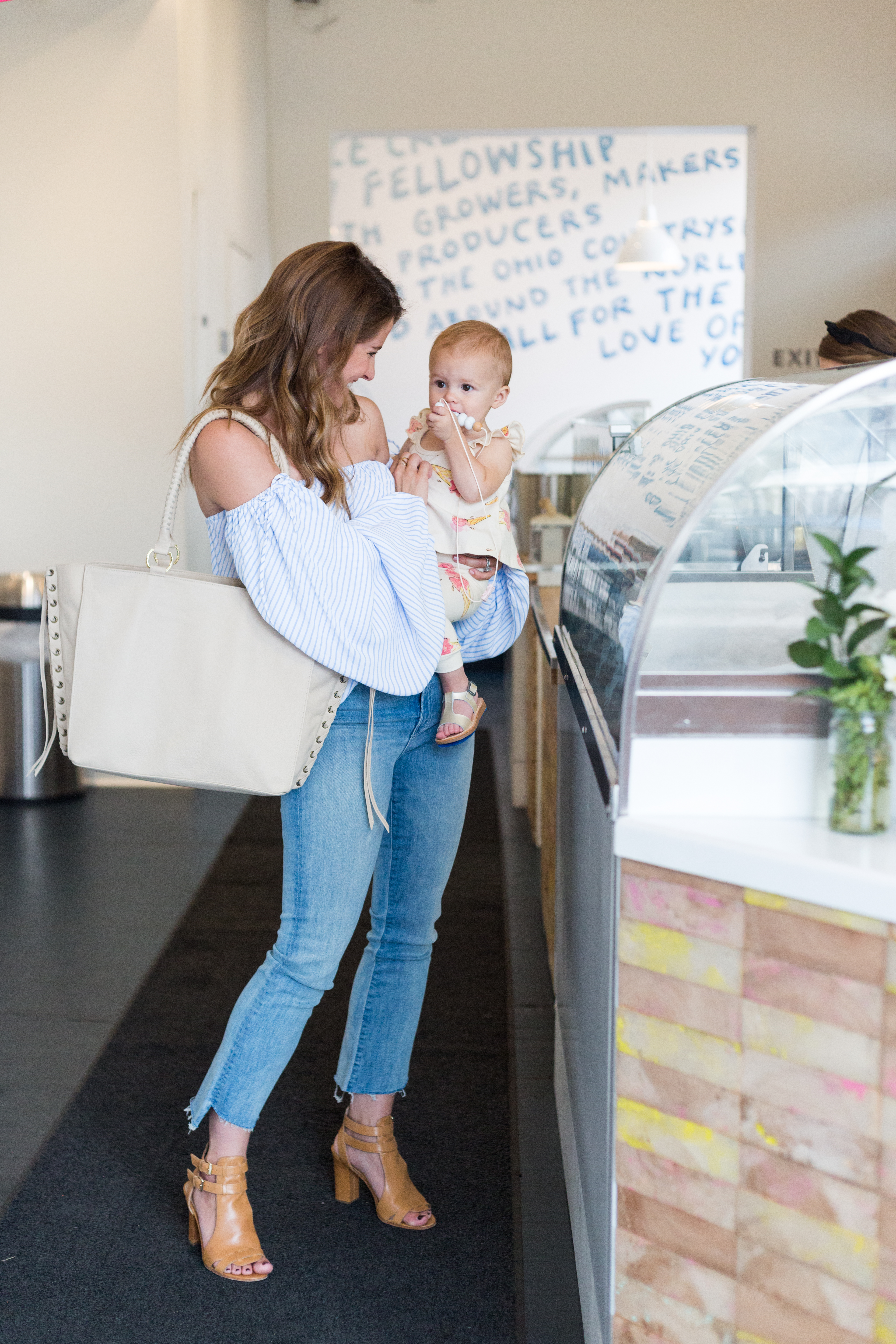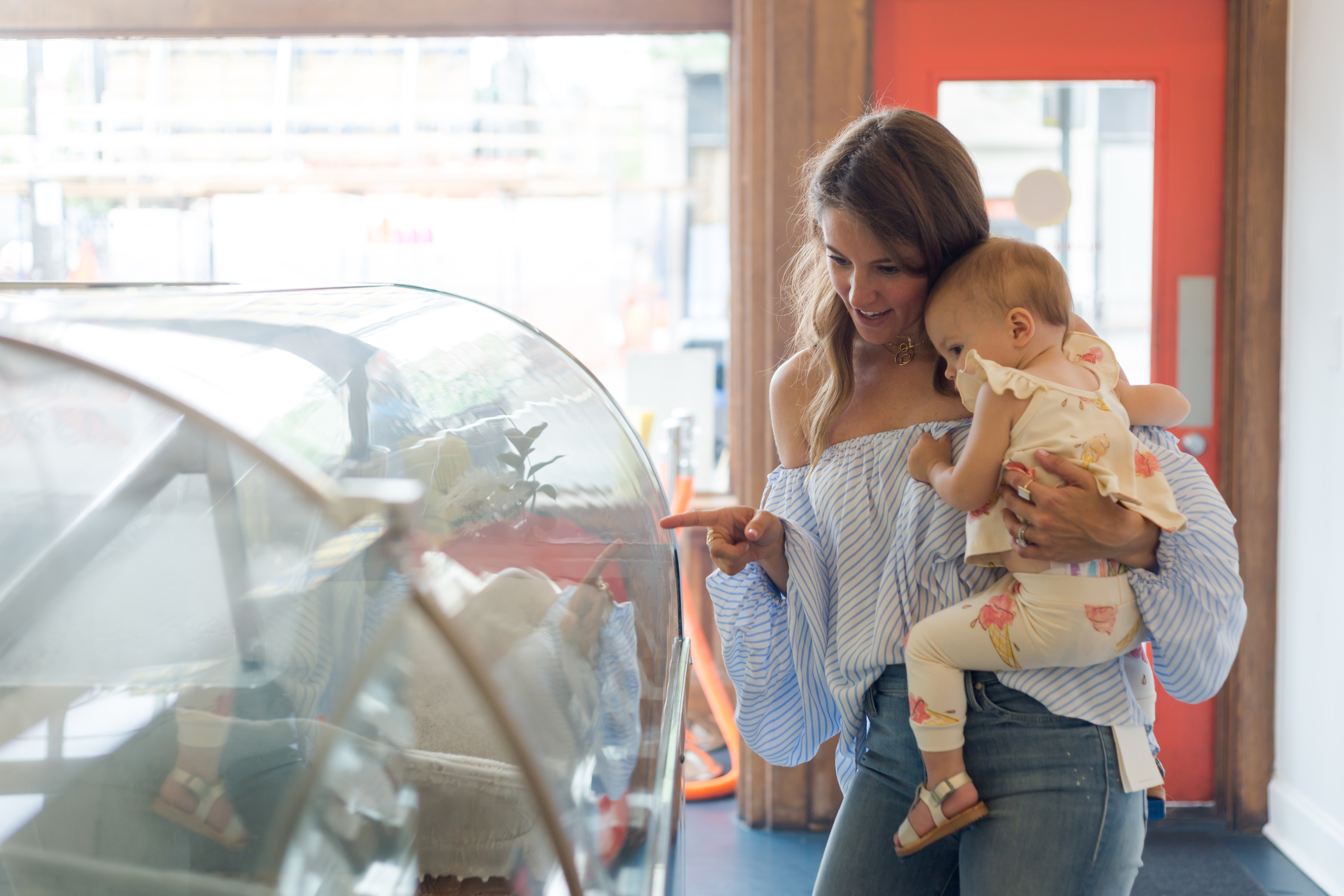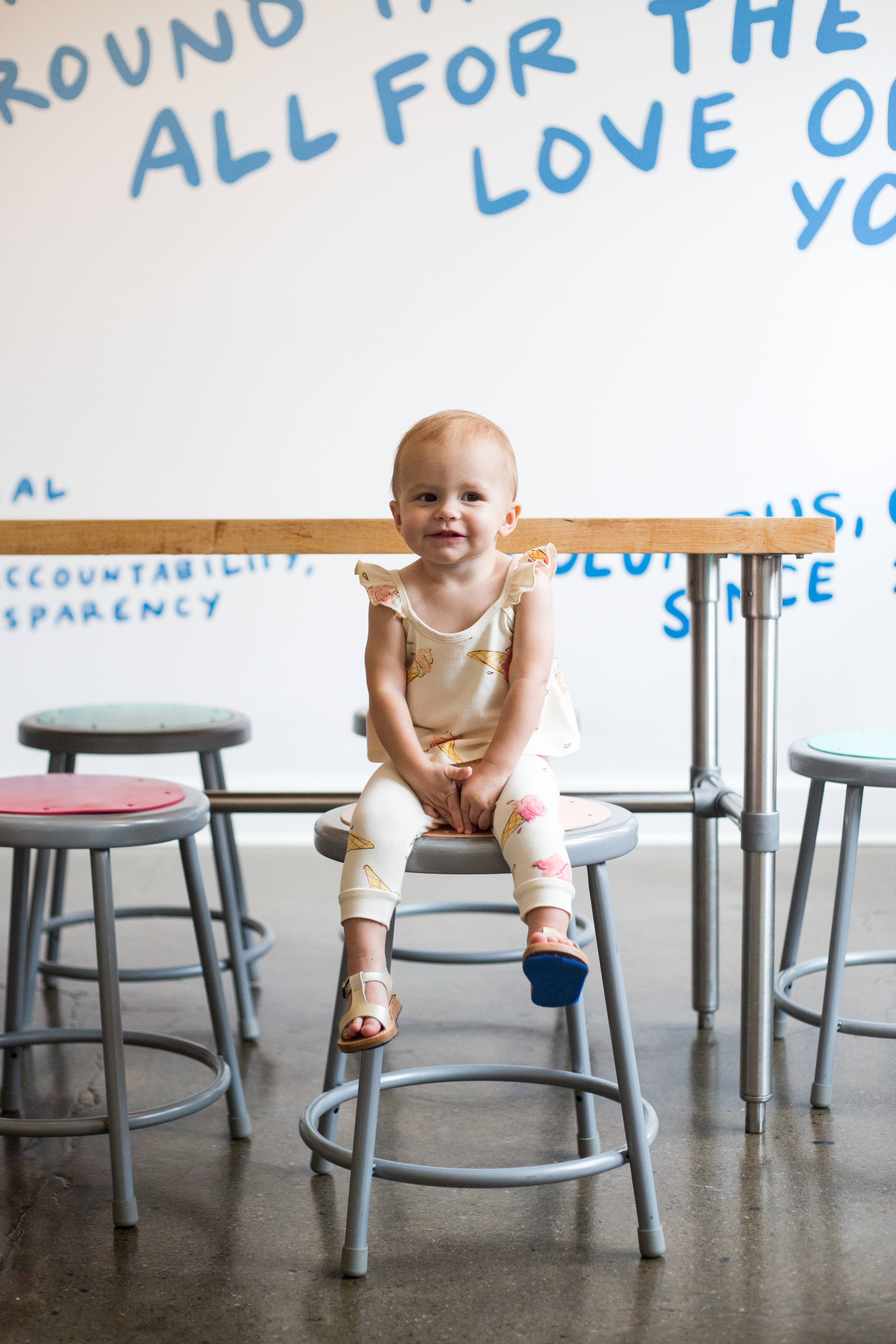 [on Cora: ice cream tank top and pants, Freshly Picked Sandals | on Mama: white & blue stripe off-the-shoulder top, Mother Denim Cropped Jeans, Cleobella Diaper Bag]
Date #2 – An afternoon at the Park of Roses. This is one of the largest public rose gardens in the country, and I feel like it is an under-appreciated spot in town. Slap some sunscreen on yourselves, stop by Flowers & Bread down the street to pick up a few Turkey, Brie and Bacon Jam sandwiches to go, and spend a lazy afternoon walking around the park. We point out flowers and colors and stop and pet all the dogs and have a picnic and listen to the bees and it just melts my mama heart.
Date #3 – The Columbus Zoo. This one is obvious. It's the best zoo in the country. I'll stand by that statement.
[on Cora: tee that says, "The gratification comes in the doing not in the results." – James Dean, star leggings, Freshly Picked moccasins, LOVE teether | on Mama: the Annabel Ingall tote bag with the ToteSavvy diaper bag insert, black off-the-shoulder dress ]
Date #4 – IKEA Date* – This one has an asterisk because I would recommend doing this when it's raining or super hot, on a weekday. Since IKEA just moved to Columbus, it tends to be busy on the weekends. Lots to see, lots of colors, and people are pretty cool about a baby running around and touching stuff. Oh and then we eat meatballs and an ice cream cone for $1.
Date #5 – Walk around the Short North. This is one of my favorite things to do with Cora when the weather is nice. Tons of cute shops and galleries; there's good people watching, lots of dogs which just makes Cora's day, and during the week it is not overly crowded.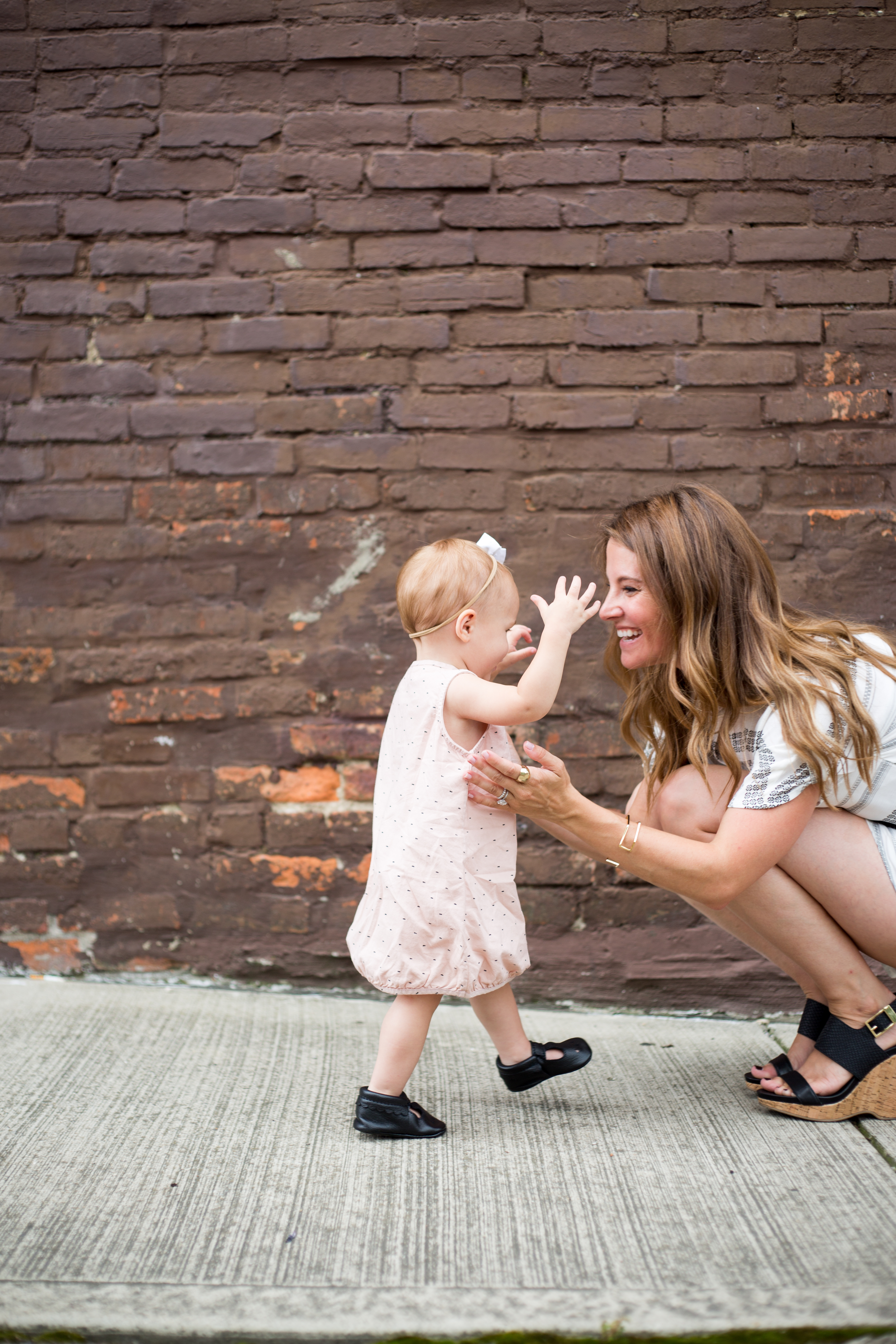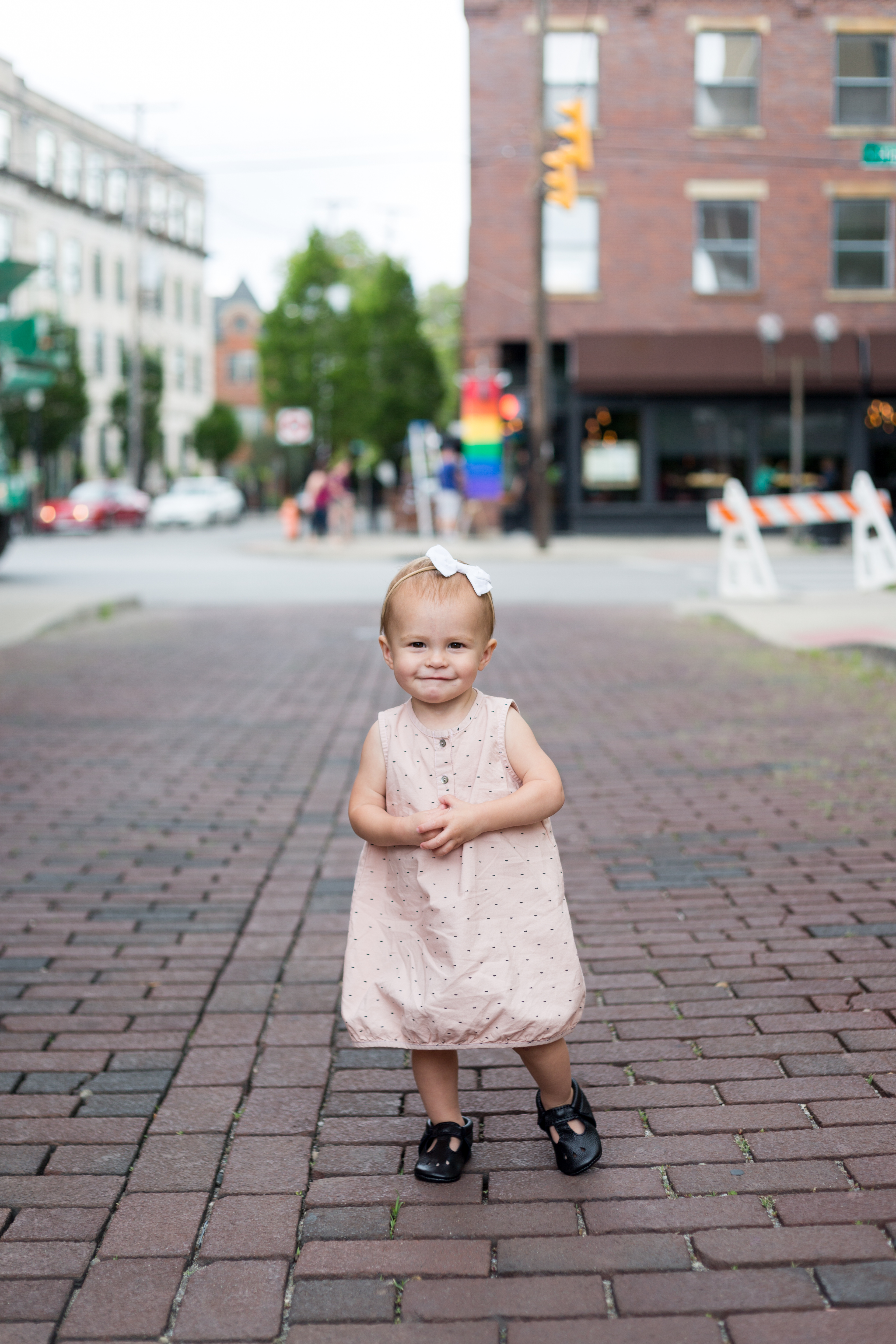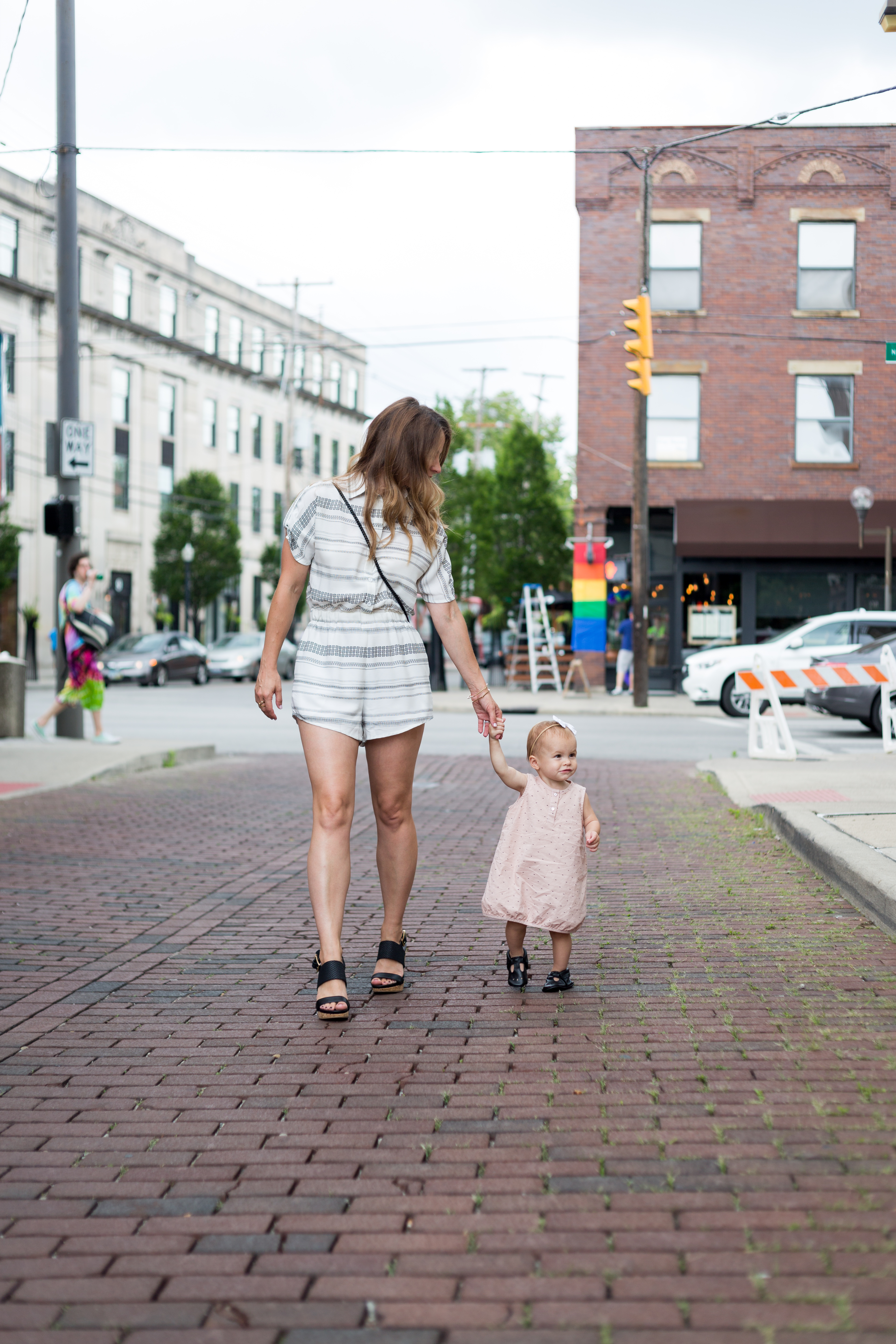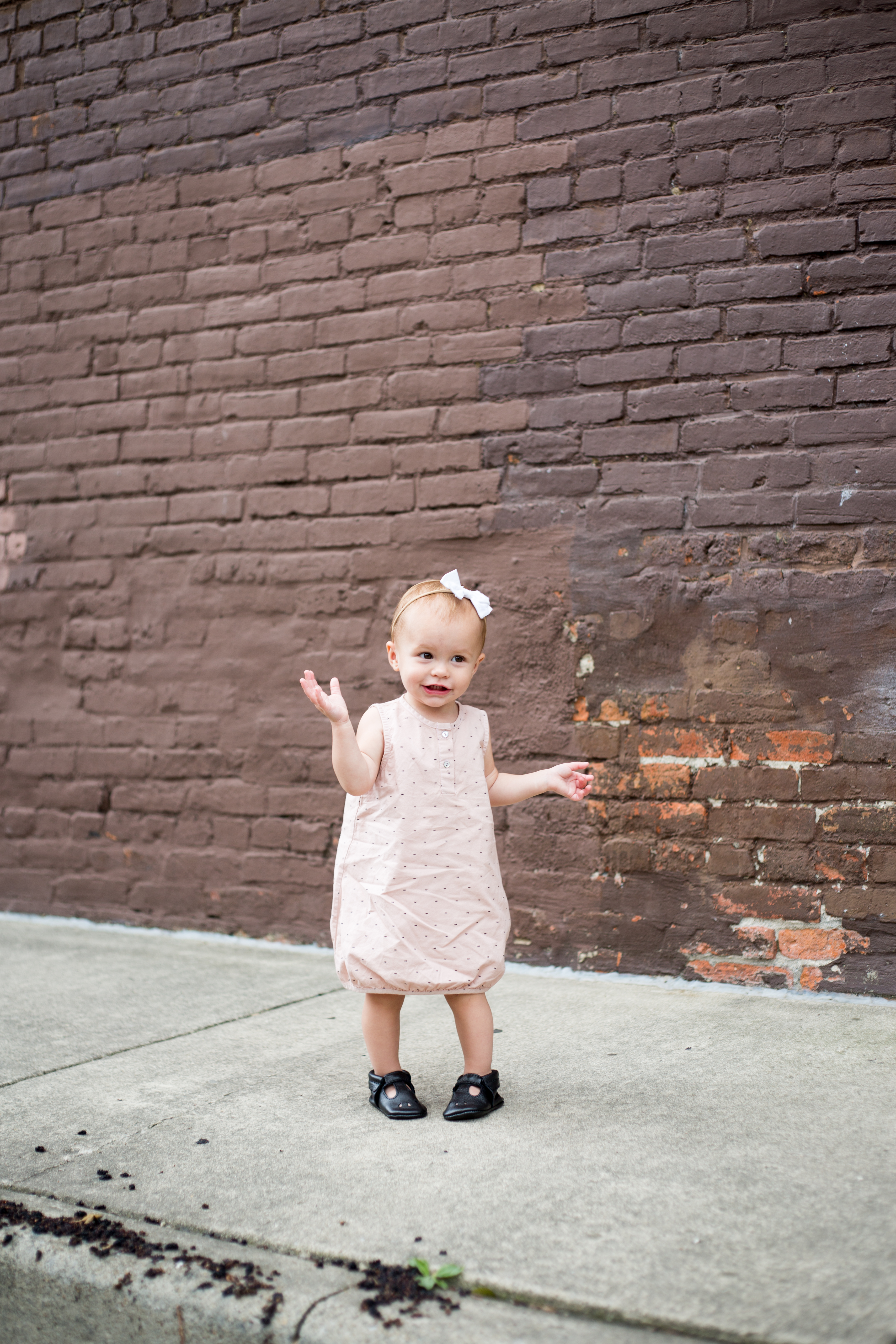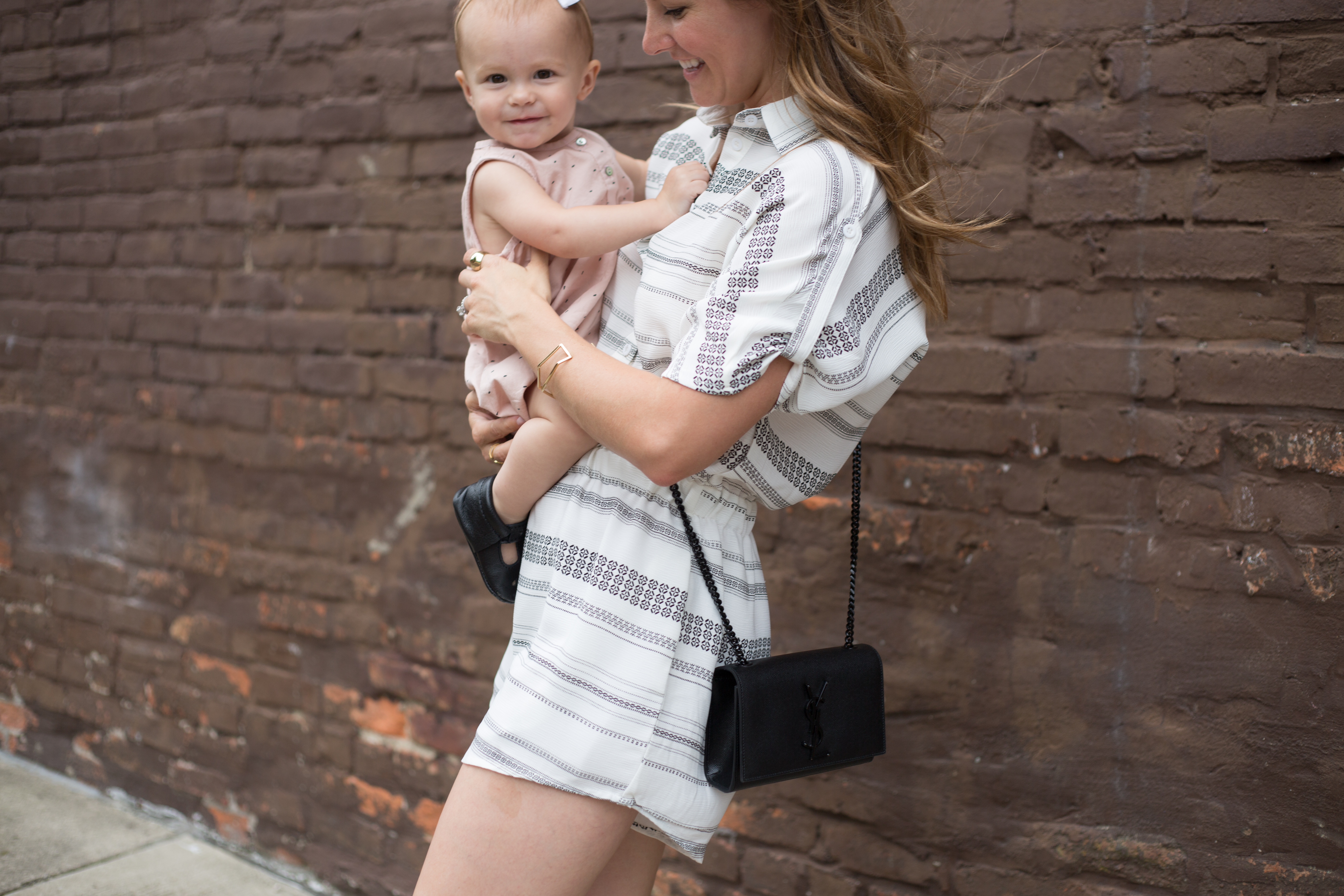 [On Cora – Freshly Picked Mary Jane Moccasins, tank dress | On Mama – romper, YSL crossbody bag ]
Date #6 – Splash in the fountains at Bicentennial Park or Ballantrae Park. This is a good one, especially when it's hot. Usually there's lots of other kids – which means lots to look at and she can stay entertained for hours, all while running around and getting ready for a good nap!
Date #7 – Stuck at home? Empty out a large, clear plastic packing container (or in a clean bathtub) and fill it with uncooked pasta noodles of different shapes. Add wooden cooking utensils and small plastic bowls and it's SO much fun! Afterwards, keep those uncooked noodles in a container for the next time so that they aren't wasted.
Thank you again to Rowe Boutique for sponsoring this post and getting Cora and me all set for our Mommy & Me dates. They outfitted me once before in this post and I still swoon over all of those outfits.
All photos by the uber talented Emma Parker Photography.
XOXO – Em