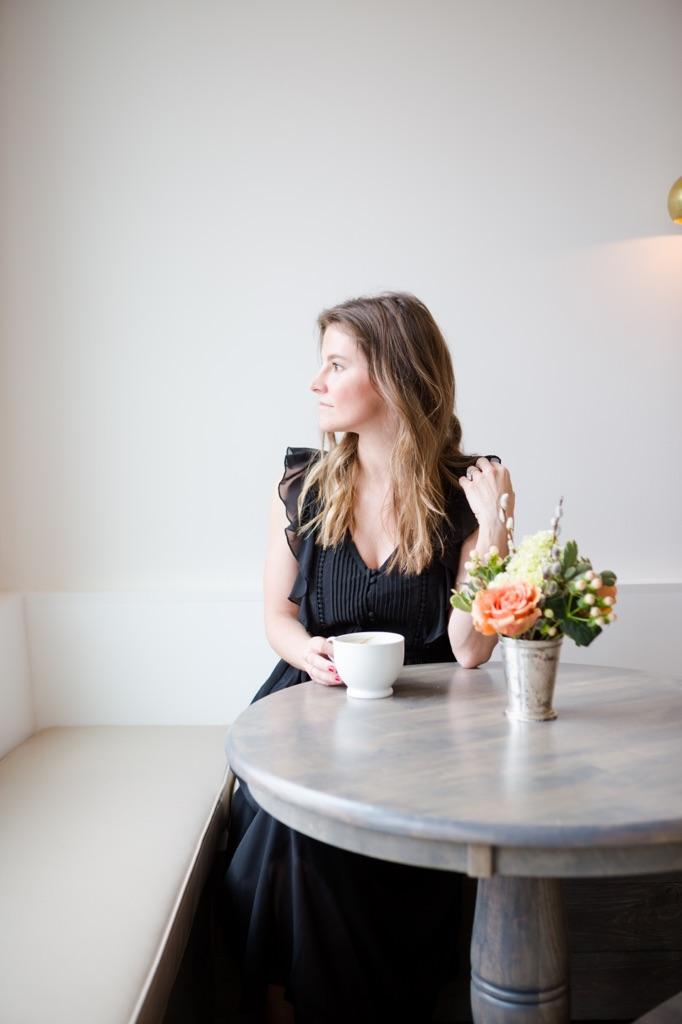 During the spring I always look for transitional pieces.  Which is essentially just due to the fact that crazy weather here in Ohio gives me a few tastes of warm weather but then throws us all back into the cold and despair…usually all in the same week. So, I want to start wearing spring clothes but the 65 today, 35 tomorrow weather is not always permitting.
What that means is I start buying great spring pieces, like this sleeveless, ruffle midi dress, and then layer with a bulky sweater or a jean jacket and booties (with nice warm socks).
Or pair the jean jacket with a simple white T, a red bandana, white jeans and a good pair of loafers: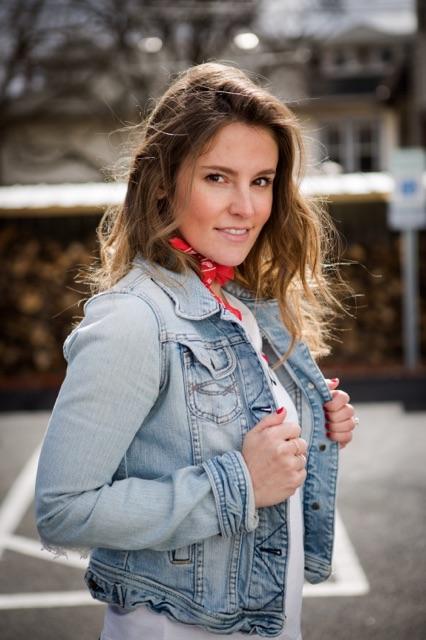 It's such a tease to wear shorts and a tank one day and then wake up to an actual ice storm the next.  In the meantime, I just jack the heat up at our house and just pretend it's nice out. Intentional ignorance is bliss.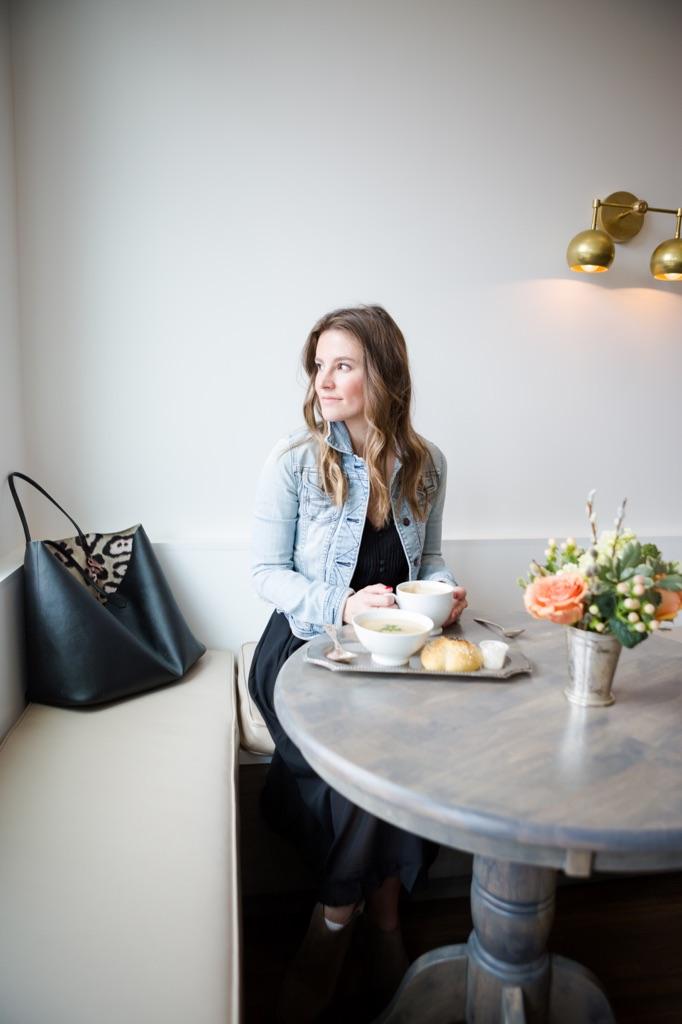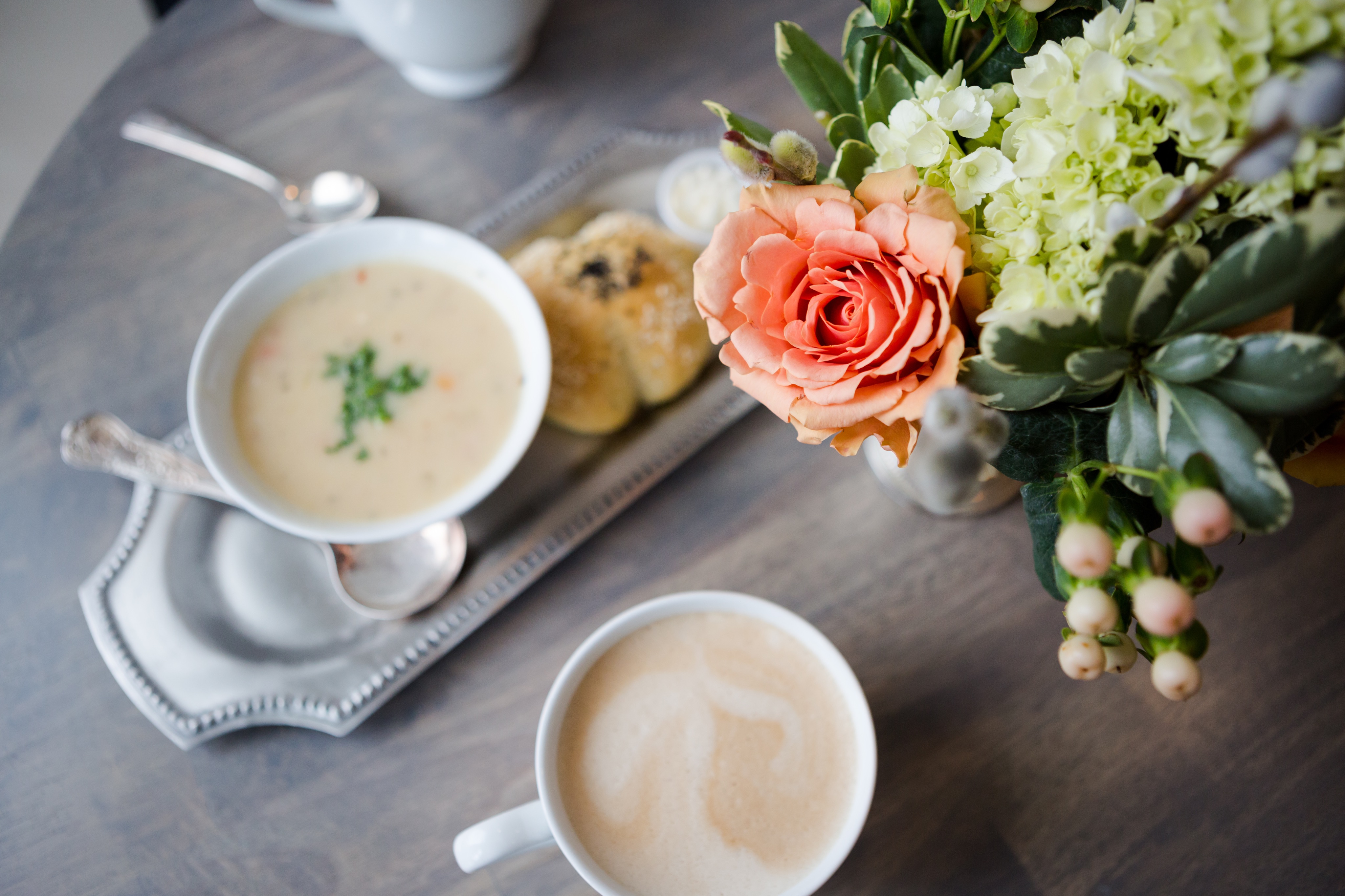 Also – we tried out the more darling new cafe/shop yesterday.  Emma and I stopped for lunch at Flowers and Bread and were floored by the decor and our lattes and the flower and the BREAD. A match made in Instagram heaven for sure.
photos and glorious company c/o: Emma Parker Photography