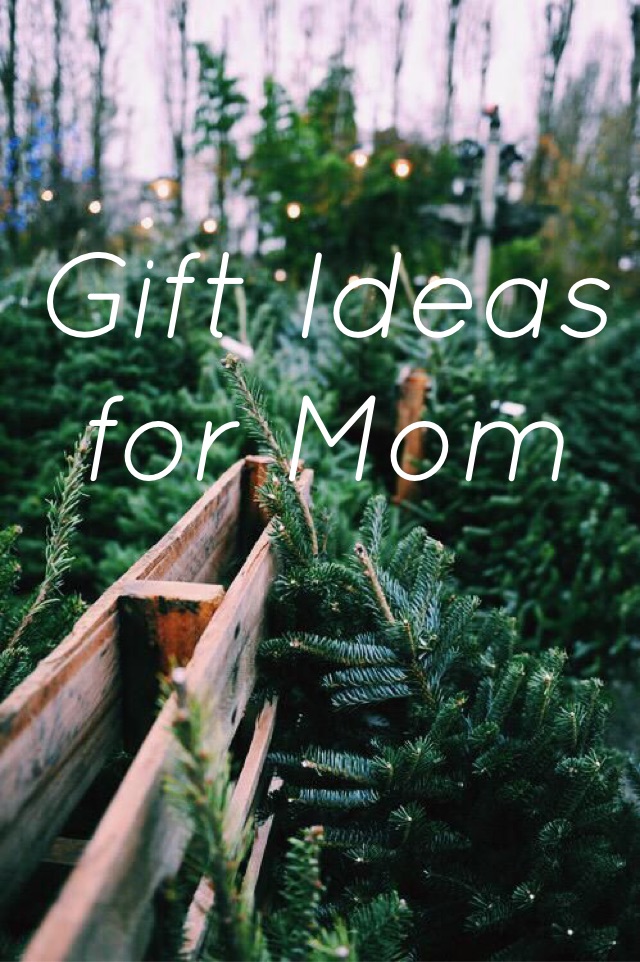 So many of the moms in my life; my friends, my aunts, my grandmother, my sisters-in-law, my mother-in-law, my own mama, are so selfless and routinely go without so that their children can have whatever it is that they need. This was something that I didn't fully appreciate it until I felt it myself. That you really don't mind going without – that you would absolutely go without food and sleep and whatever else in order to make sure that your babies are happy and healthy. And the wonderful part is – you don't really feel like anything is lacking. So sometimes I find it difficult to buy gifts for moms because they claim they don't need or want anything. I often find that it's the creative gifts that are appreciated the most. With that in mind, how about you take a look at some personalized photo gifts that could provide your mother with a really nice gift with a lot of sentimental value. Alternatively, you could look for something that hits a little closer to home. A friend of mine, for instance, has a Russian mother and so they got these available canvass for russian dolls and customized them around her life. It was really heartfelt.
So I put together a little gift guide for all the moms in your life – both brand new mamas and mamas who are grandmothers or great-grandmothers. I tried to focus on a few themes: 1. experience gifts, 2. memory gifts, 3. gifts that are JUST for them, and 4. gifts that can be "used up."
one and two: Something JUST for them. Pretty gifts that are not for the home or the family, but things that will make the mom in your life feel pretty! This cozy monogrammed blanket scarf and the pom can be color-coordinated to help brighten up winter outfits, and bonus – the pom makes it SO much easier to find your keys in your purse/diaper bag.
three: Something that can be used up. My mom and my grandma especially always say they don't need more "stuff." So for them, I either like to get them experience gifts or gifts that can be used up. These Antica Farmacista diffusers are great because they last for ages, require no fire if mom has little ones around, and smell amazing. Amazing. This Holiday Trio Set is sold at Nordstrom and Bergdorfs and makes the sweetest gift. I have two of these three diffusers currently in my house and they make our house smell so festive and clean. (And it is not clean right now, I can assure you).
four and five: Something just for her. I was gifted this dual birthstone ring last year for Mothers' Day and my mom loved it so much that my dad bought one for her as well. On mine I have my birthstone and Cora's. On my mom's she has mine and my sister's. If you don't know your mom's birthstone then you can find out with a simple search incorporating her birth month. If you know your mom doesn't like her birthstone you could find a less specific gemstone she would like instead. For example, I know my mom loves sapphires, and I found a great website where I was able to design my own ring using a sapphire stone. If this sounds of interest to you then you can try it now. I wear my ring every day – it is delicate and lovely and pairs with any other metal you might be wearing because it isn't overwhelming. And to complete the gift – a cute, monogrammed jewelry tray for the ring and her other baubles!
six: A memory gift. Have photos from a memorable trip or experience with the mom you're gifting printed and pick out a pretty frame. Put the photo in the frame and then back in the frame box so she is surprised that it is more than just the frame! You could also make a puzzle from a picture of you and your mom together so that whenever she needs cheering up, she can make the puzzle and be reminded of happy memories! She will really appreciate this thoughtful gift.
seven: An experience gift. Gift mom a pretty vase and make a reservation for the two of you to go to a flower arrangement class at a local florist.
eight: An experience gift. Pick a cookbook that would interest the mom you're buying for and then schedule a cooking or baking class together. Lots of local restaurants offer classes and Williams Sonoma or Sur la Table do as well.
nine: An experience gift. Get mom some cute, monogrammed travel bags and schedule a weekend getaway to see a band she likes, have a spa weekend or go hiking!
XOXO – Em