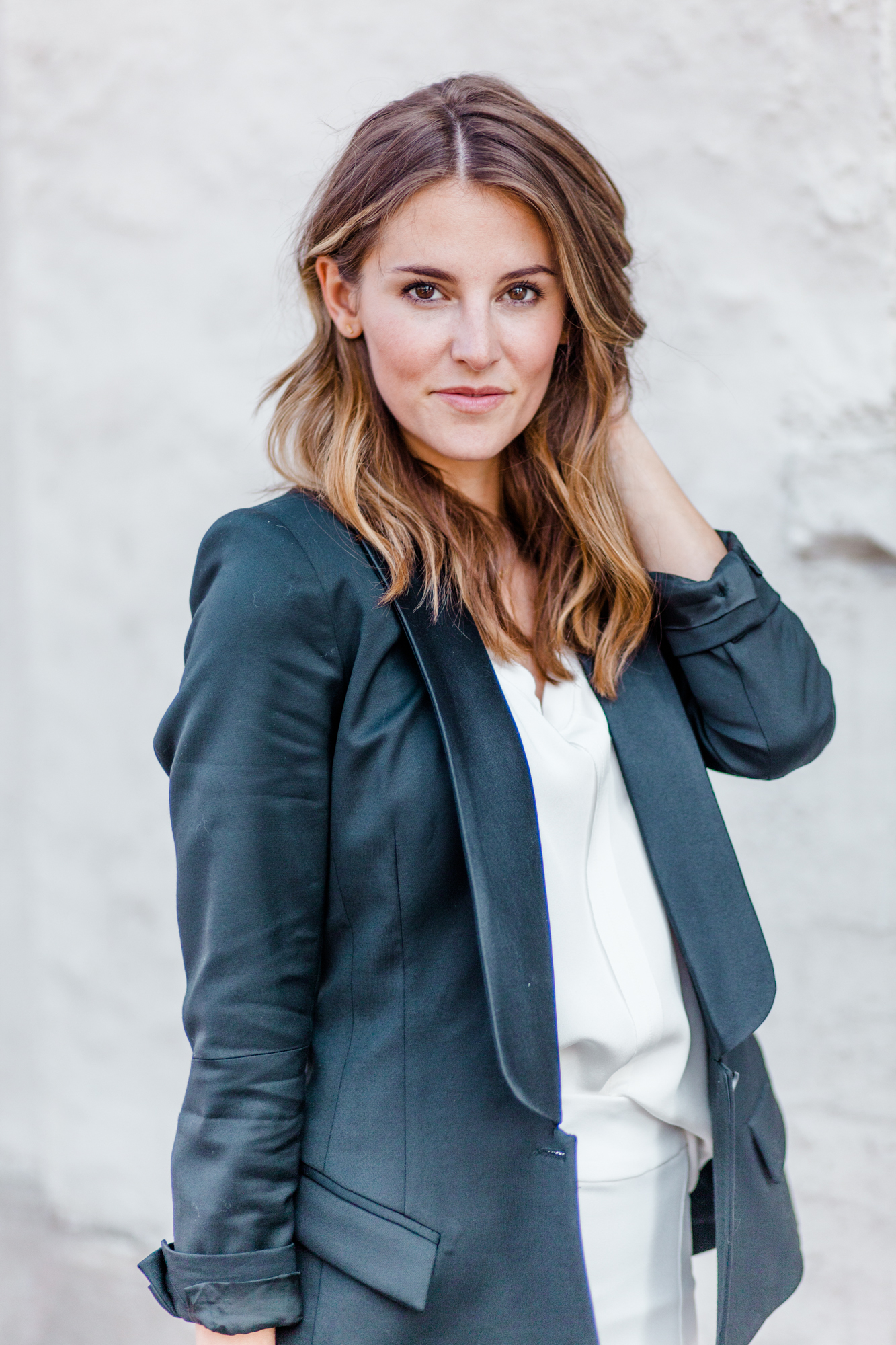 I've never been one to wear a ton of makeup. Of course, if I was to get married, I'd have no trouble going to somewhere like Beauty Booker wedding makeup for some makeup help. Although to be honest with you…if I was better at doing my own makeup, I would probably wear more. On the average day, I am just not patient enough to spent more than a few minutes putting on my makeup before I run out the door. I try to take care of my skin as much as I can, so that I don't HAVE to wear a bunch of makeup if I don't have to. (I'm sure people would argue that maybe I SHOULD wear more haha.)
On a typical day, I wash my face, put on some toner and some moisturizer and then I pull these 9 items out of my makeup bag.
Crest Luxe Whitestripes Professional Effects – after I brush my teeth, I wear these strips while I do my makeup and get my hair under control.
Laura Mercier Tinted Moisturizer with SPF – added moisture, some good SPF, and just enough coverage to get me through the day without looking overdone. I have been wearing this stuff for ages now and I swear by it. I wear the color "Natural." However, everyone's faces are different, so do some research on the best tinted moisturizer that will work for you and your skin.
YSL touche éclat highlighter – I have never found a better highlighter. The only downside to this pen is that it is expensive and usually lasts me only 3 months. I think it's worth it because it helps my face go from "zombie apocalypse" to "just had a facial glow" in a matter of seconds. I wear color #2.
Dior Spectacular Volume Mascara – I have used probably every brand of mascara ever. I switch back and forth between this one and CoverGirl Lash Blast in the orange tube that you get from the grocery store. This Dior mascara I tried for the first time when I was in high school and went on a school trip to Paris – it has been my favorite ever sense. Put on one coat and you're like whoa girl. Put on two coats and you're like DAAAMMMMNNN I look good 🙂 Trust me.
Nars Blush – I have tried a few different shades but for my skin tone I have found that I like the color "orgasm" the best for a year-round color that looks natural. Plus is fun slash slightly awkward to ask the sales person for that color.
Smith's Rosebud Salve – The best chapstick, hands down. Or hands up because that's how much I want to celebrate this stuff. I use the kind in the tin and the tube and I always try to keep a couple extras at my house. It brings out the natural color in your lips and has a slightly glossy aspect to it so that it looks fancier than your average chapstick. Sidenote, when one of my step-kids got a tiny rug burn, we put some of this on it and he said it stopped hurting immediately. It also helped it not to scab. BONUS!
Laura Mercier Eyebrow Pencil – I used to use a brown eyeshadow and an angled brush to fill in my brows. Then a friend of mine turned me on to this pencil that comes with a great little brush and it's been amazing. This reminds me…I probably owe her a dinner date for that great advice – it certainly stepped up my brow game. I wear the color "Soft Brunette."
Nars Illuminator – I picked out the lightest color that they offer, "Copacabana" and I just basically use it on my cheekbones and then swipe the excess on my fingers off onto my eyelids. A little bit goes a LONG way though…I've been on the same tube of this illuminator for ages. But I put it on after I put on my tinted moisturizer and it gives my skin this nice, dewey look.
Makeup Blender – I apply my tinted moisturizer with my fingers, rub that in, then apply the YSL highlighter and blend in the two using this makeup blender sponge. And I don't get the expensive ones from Sephora, I just get these cheapo little ones because after you clean them a few times they are still kinda gross, so I'd rather throw them after they get to that point and then start fresh.

photo by The Howard Brand