My sweet-as-pie step-kids, Ella (9) and Charlie (7) live with their mom and step-dad during the school year in Salt Lake City, Utah. This year they are staying with them for Christmas, so Nick and I flew out to SLC in December to take the kids to Park City, to spend some time with them and celebrate Christmas a little early. Nick's mom also came up from Arizona so we were fortunate to all be together!
Utah really does seem like a fantastic place to live. I have always been fascinated by the canyons in Utah and would love to go on a tour of them all one day! Some friends of ours have been on a tour of the canyons that they booked through a tour company similar to Dreamland Tours. They love adventuring in the outdoors and told us that a tour of the canyons would be a perfect family activity for us.
Anyway, we arrived Friday afternoon, scooped up the kids early from school, (I swear this is their favorite part about us visiting haha), and drove up to Park City.
If you have never been to Park City, or Utah in general, it will make your jaw drop. From what I have seen so far, the whole state looks like it could be a national park of some kind. Salt Lake City is this gorgeous city nestled among massive snow-topped mountains and Park City is just a short, 20 min drive from the city center.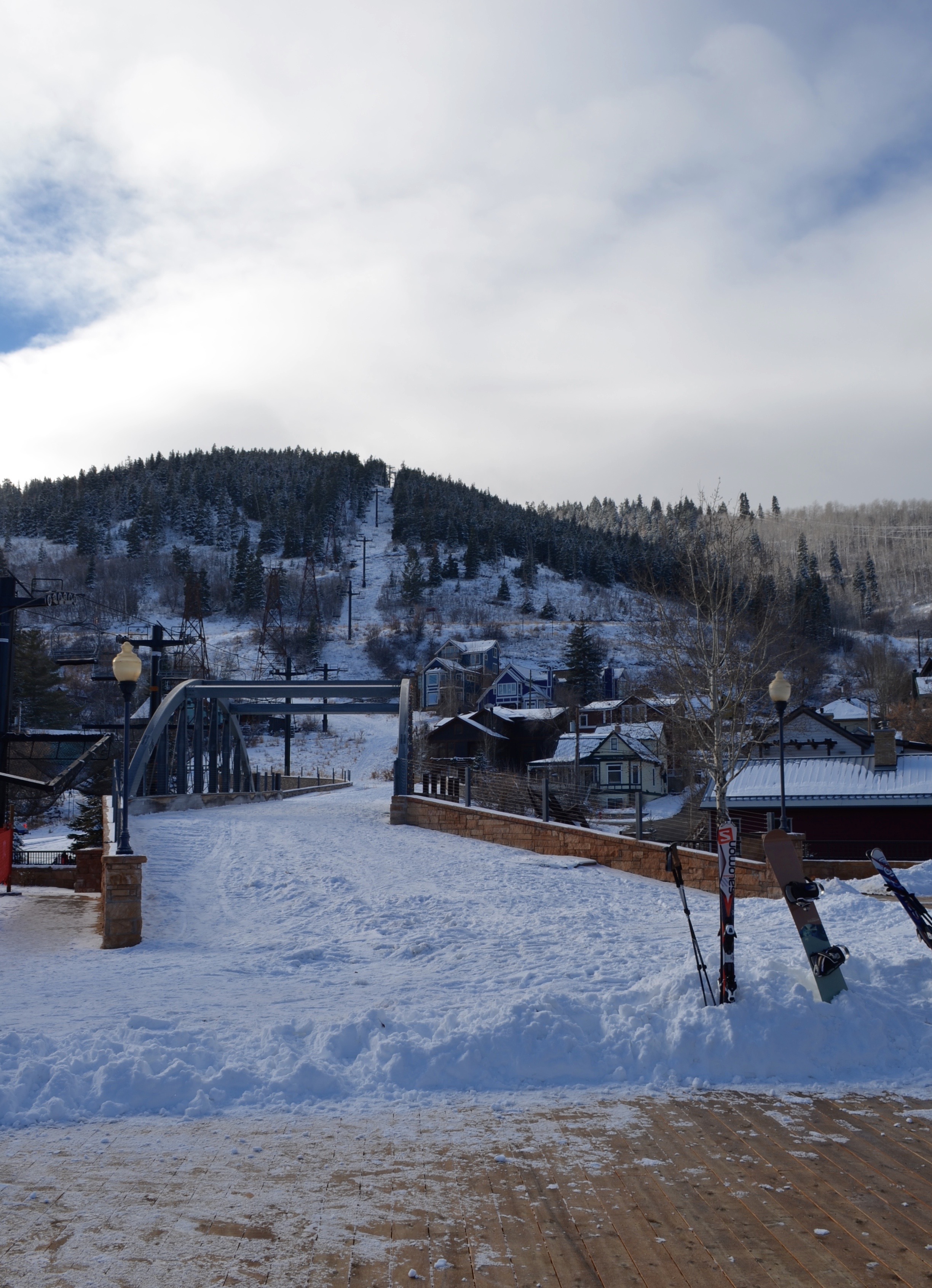 We LOVE to ski. My husband is an amazing skier. I, on the other hand, am really not great, but I still have a great time doing it…I just tend to fall more than anyone else does, which ends up being hilarious for everyone so it's cool haha. As such, I knew that I would not be able to ski this year. But Nick, my mother-in-law and the kids didn't want me to feel left out so they didn't ski either, (bless their hearts). I am getting excited to go next winter though!! Traditionally we like to ski at Alta, but Deer Valley is next on our bucket list!
We spent the weekend at the here on Main Street in Park City – right in the center of everything. When we went to Park City in September we stayed here, which was also such an amazing option! All the hotels seem to offer great programs for kids, nightly hot cocoa and s'mores, and all the parks have lessons for newbies of all ages.
We shopped, we ate, we drank cocoa, we made breakfast in the hotel, we looked for the Elf of the Shelf, (who thankfully always makes it to the hotels with us). We shopped at the Park Silly Market, which gets a cool Christmas twist this time of year. We had sushi here, (SO SO GOOD!). We looked for cool Christmas ornaments to take home, we read Christmas books at nighttime, we built Legos and colored pictures, we loved the coffee from Atticus.
Hands down our best dinner experience in Park City was our last night in town. My mother-in-law's birthday had been the prior week, so to celebrate, we took her to dinner at the Montage Hotel to their restaurant Burgers and Bourbon. [side note: Nick also proposed to me at a Montage hotel, but in Laguna Beach, so it was extra special to go here in Park City]. If you get a chance – have dinner at Burgers and Bourbon. I obviously could not partake in the second half of their claim-to-fame, but the food was so delicious and the ambiance is absolutely perfect. Massive fireplaces, draped in real garland, candles lit everywhere, huge windows open up on to a wrap around terrace and you can see the snow falling, (whether real or man-made, it still looks gorgeous!). Nick ordered the Lux burger and said it changed his life haha. I ordered the trio of fries and a chocolate shake and was the world's happiest pregnant lady! Afterwards we went upstairs to hang out in their lounge, sip cocktails, (Pellegrino and lime for me, and Shirley temples for the kids), played checkers in over-stuffed chairs, next to huge fireplaces and and live pianist who I swear sang just like Ray LaMontagne.
On the day we left, it started snowing like mad, (it would have been the perfect day to ski), and we were worried that our flights would be cancelled. As it happened, both our flights home were each delayed 30 minutes so everything worked out just fine.
We are looking forward to our next trip out to Park City, hopefully sometime early next year, and I can't wait to take our new girl there after she's born.
Shoot me an email if you have any Park City travel questions for me!!
XOXO – Em

| Burberry scarf | Madewell jeans | Ingrid & Isabel wrap | Eddie Bauer down coat | fleece-lined leggings | Sperry fleece-lined boots |