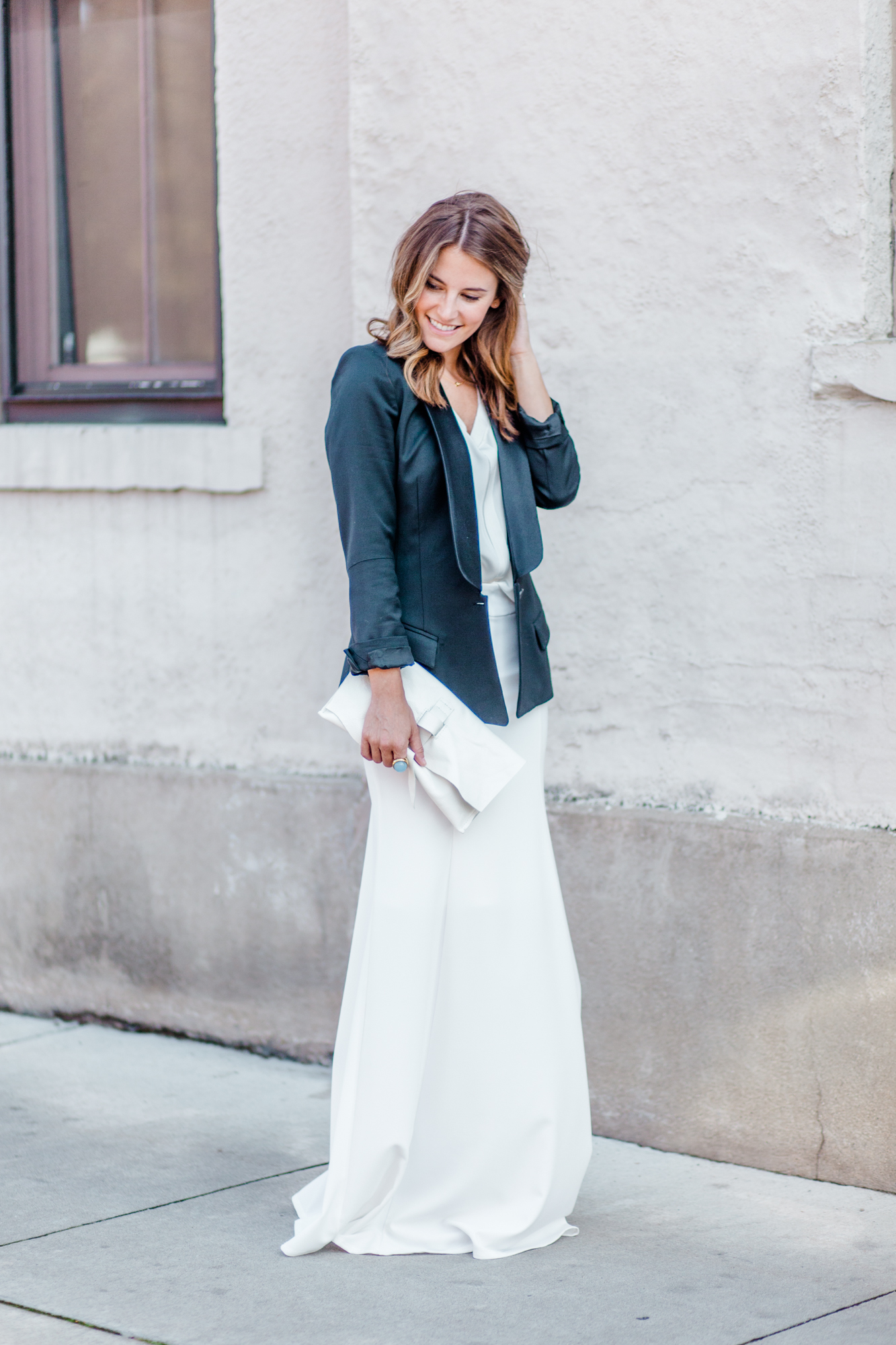 My friend Maren owns this great boutique clothing store in Columbus called Rowe, and every year she puts on the most amazing Fashion Show to raise money for the Jack Roth Fund, which Maren started in 2006 after losing her father Jack to a courageous battle with lung cancer.  The Jack Roth Fund proceeds fund lung cancer research at Arthur G. James Cancer Hospital and Richard Solove Research Center at The Ohio State University and Jack Roth Camp Netaim, a camp for children with special needs.
Fashion show attendees are given a glossy lookbook containing the looks from the show.  This year, Maren asked some local bloggers to put together some of their favorite looks for fall, and she was sweet enough to include me in the group!  [And please check out this amazing video Rowe put together for the show…I was blown away!]
I headed over to Rowe and put together some of my favorite dressy looks for fall. So whether you're heading to a fall wedding, a fundraiser, or just out to a nice dinner, any of these looks would be perfect! I wore the For Love and Lemons dress to the Rowe fashion show and I really just want to wear it all the time.  But I will be honest, the white skirt/black tuxedo jacket look is by FAR my favorite.
p.s. – all items that I wore with the exception of shoes and the Zac Posen sunglasses are from Rowe.
XOXO – Em
| backless maxi dress * | heels | similar clutch | similar sunnies | * dress is currently out of stock but you can put your name on the waitlist to be notified when it is back in stock.
| black maxi dress | similar, less expensive dress | june leather jacket and a less expensive option | faux fur cowl and comes in other colors! | sunnies | similar clutch | Geoffrey Scott wrap bracelet |
| Smythe tuxedo jacket SOLD OUT, but here is a similar and less expensive option | white maxi skirt | white tank and a less expensive option | handmade clutch from leobenjewelry.com, and here is a similar faux leather clutch |
photos by The Howard Brand