Today Champagne In The Rain turns one year old! What started out of my desperate need for a creative outlet while I was in my final year of law school, has grown into a hobby that I look forward to working on every day.  I am able to be creative and be self-expressive in a way that I couldn't be otherwise.
To me, the most compelling aspect of blogging over the past year has been the ability to cultivate relationships with women all over the United States and even the world. I am fortunate to have incredibly close friendships with my college friends and girls from high school – but many of us live in different states or countries, and we often talk about how difficult it is for us to meet new girl friends in our respective cities. Especially if you move to a new city, if you don't have great female potential bestie options at work, where else do you look?
Instagram has been a forum for me to follow and get to know inspiring creative women and cultivate relationships – albeit virtual. But many of these girls, (like House of Phrase, Live Love & Read, Blush & Blooms and Always Against the Grain), that I met via blogging and social media have turned into real friends right in my own city – these girls all live in my city and one of them lived right down the street from me and we didn't become friends until we interacted on social media.
Certainly there are downsides to how attached we are to social media, but for me, moderation is absolutely key.  I don't bring my phone out at meals when I am with other people – it stays in my purse.  I have days when I don't open up my Instagram or Facebook apps at all.  But I love following new bloggers on Instagram and seeing so much creativity and ingenuity from women. I love building legitimate relationships with people on Instagram over common interests – and I try to be very genuine with my comments. It has gotten to the point that I would drive to Maryland if I knew that an Insta-friend of mine was ill or needed help of some kind – even if I haven't met her in person.  And for all of the negatives of social media, I think that that is a beautiful thing.
From the bottom of my heart, I have loved getting to know all of you over the past year and I appreciate your support of Champagne In The Rain.  Please comment, email, DM – whatever – I love hearing from you guys.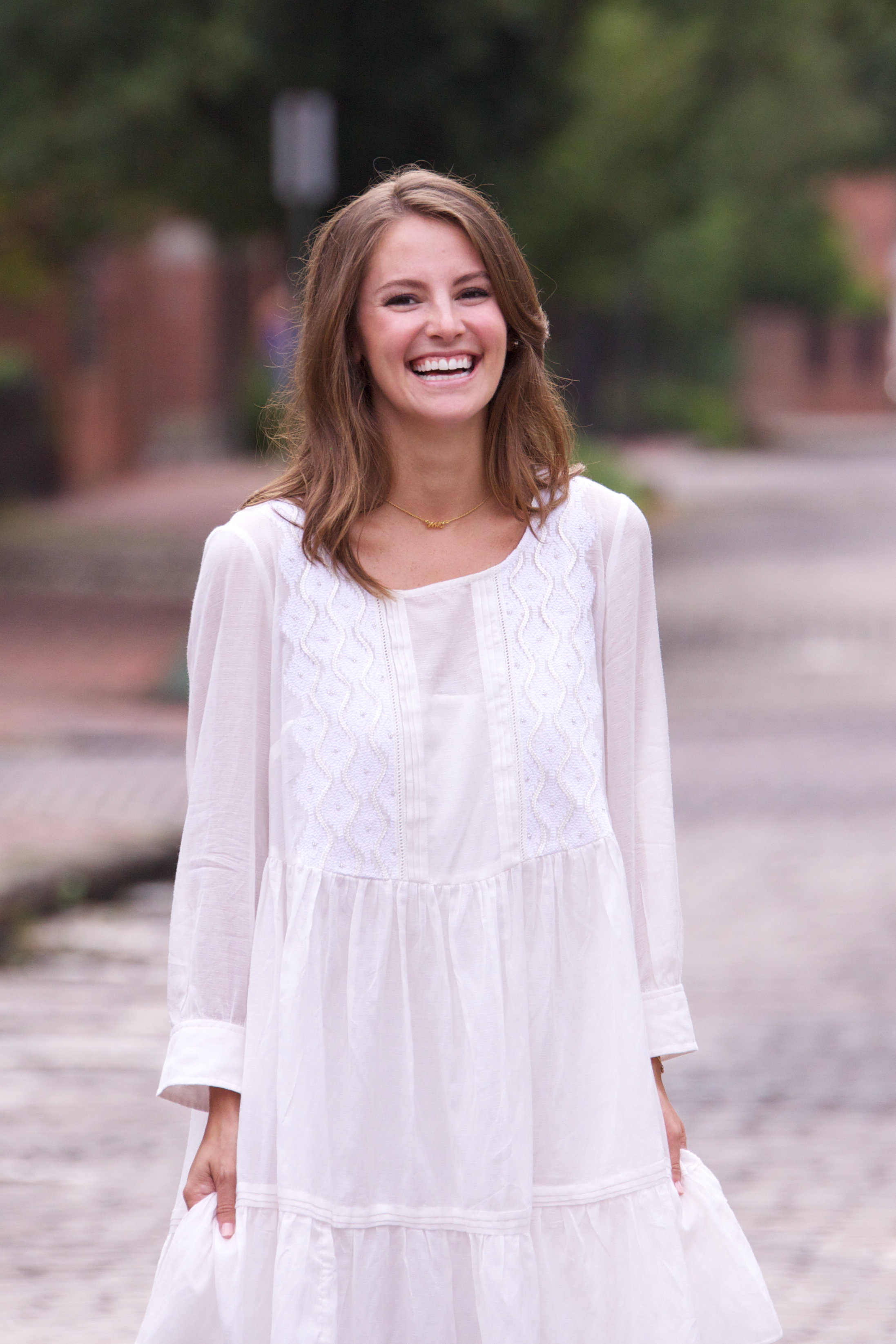 XOXO – Em
| photos by Emma Parker Photography from my very first blog post on August 8, 2014 – post seen here |