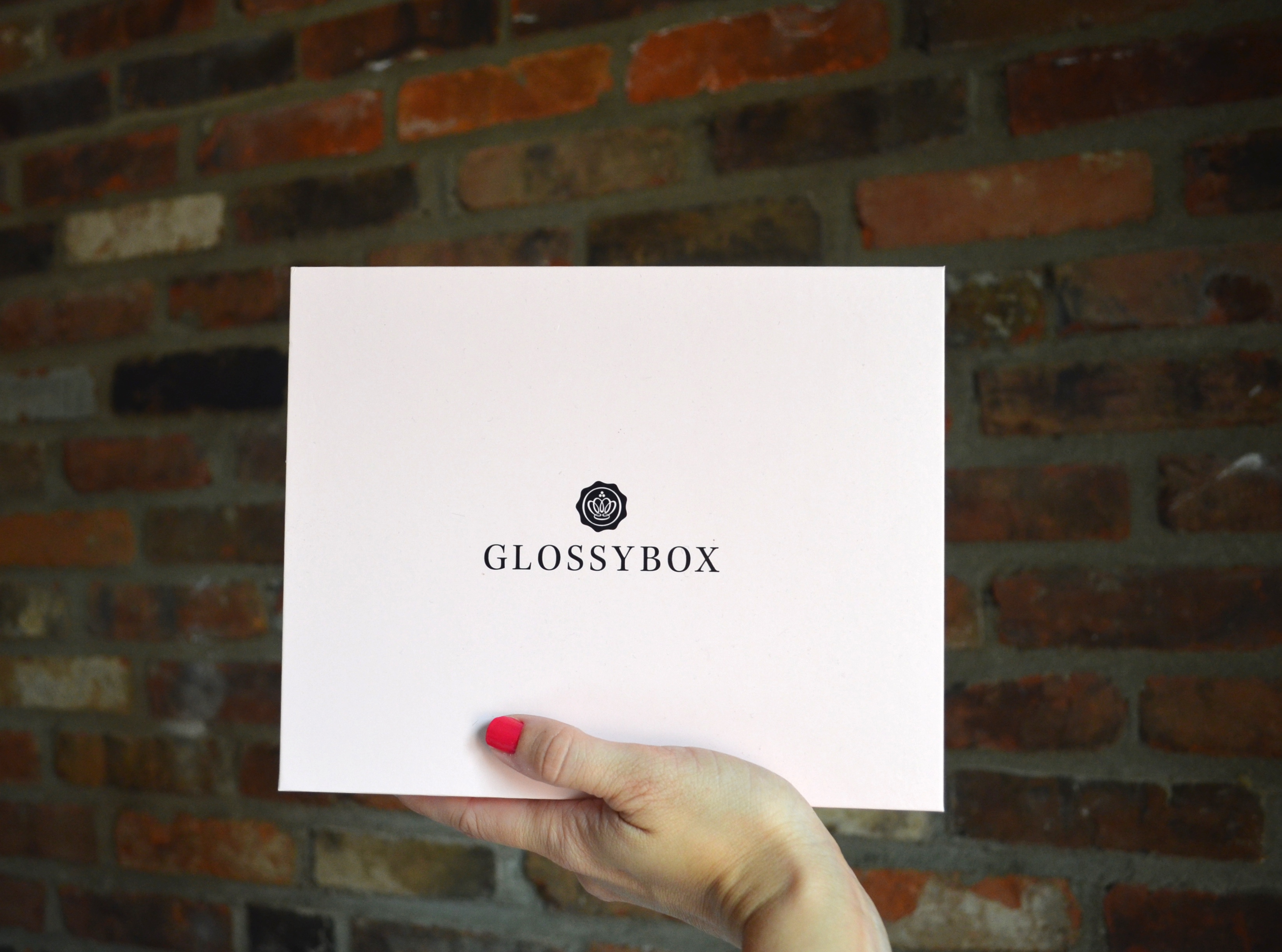 I've tried a lot of subscription boxes and there are only a few that have lasted longer than my first month's subscription.  Don't get me wrong, I love the whole concept of a subscription box.  I work a lot and it is fun to come home and have a package waiting for you with goodies inside. But sometimes you have box companies charging you a lot per month and then what they send you inside these boxes is either super small or not something you're interested in at all.
Glossybox is one that I have stuck with.  Glossybox offers a box each month containing 5 luxury beauty products.  Now, these are smaller sizes than what you would buy at the store if you were buying these beauty products, but for the most part, the "sample" sizes they send you are big! The subscription costs $21/month.
I love finding new go-to beauty products and unfortunately I am always drawn to the expensive brands.  Glossybox is a much less expensive way for me to test these brands without having to shell out hundreds of dollars each month.  And oftentimes, the sample sizes last for months and months, depending on what the product is.
I've have a few people ask me about what I thought about Glossybox and whether I would recommend it.  I figured I would show you exactly what I got in my May box and give a little review on each of the products.  Hopefully this is helpful if you are considering trying it out or you're currently subscribed to a box brand that you don't love quite as much.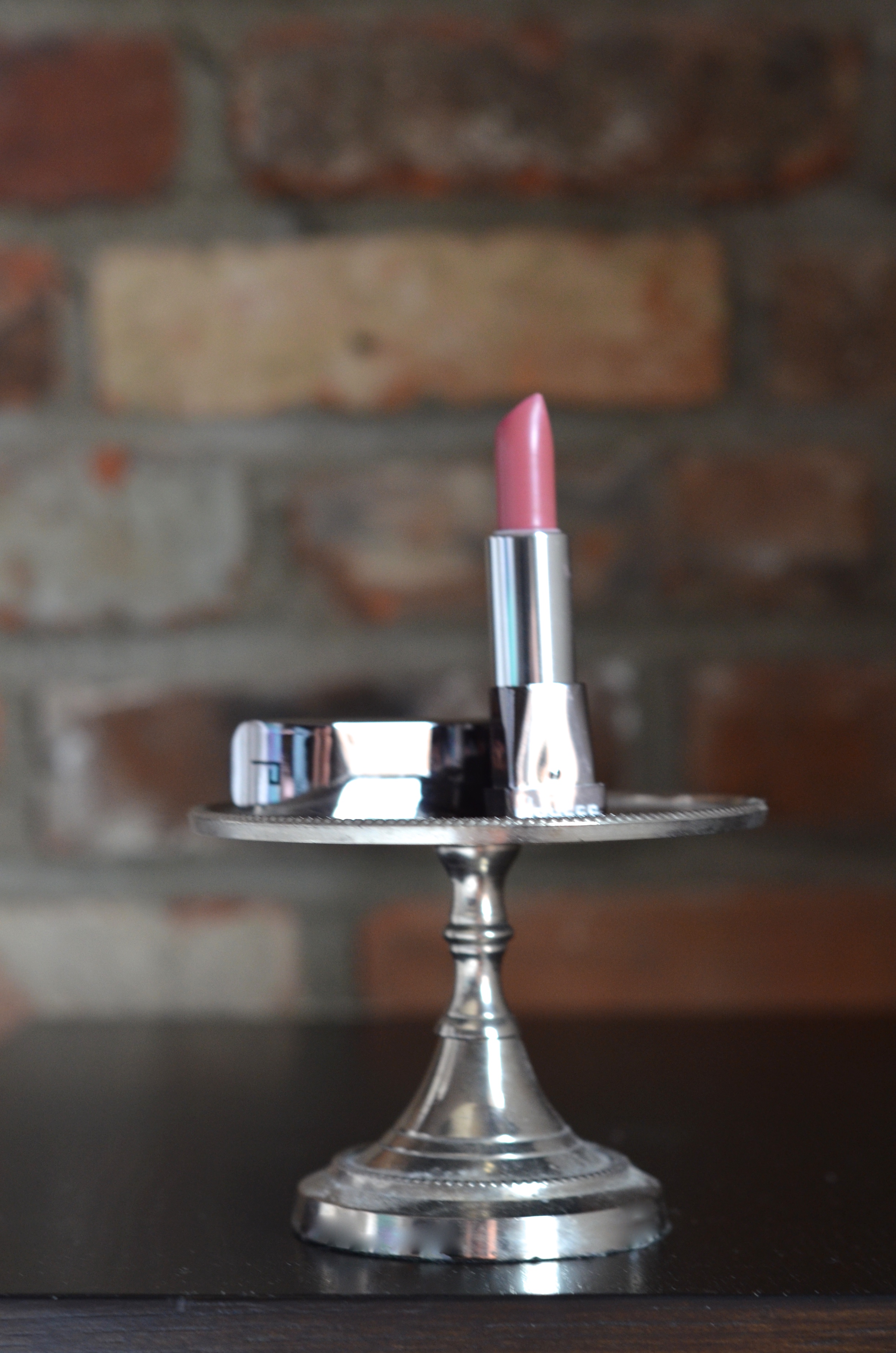 1. Doucce Mineral Matte Lipstick
First of all – I don't even know if this is a true sample size of the lipstick.  It looks the same size as every other lipstick that I own.  In the picture about, the lipstick has been used for a month already and it is still that long. I'm a little weary of lipsticks, but this one I really like, I got a pink shade that compliments my lip color already and almost looks like a nude shade for me, since my lips are sort of a medium pink to begin with.  It also has Vitamin E and SPF 10.  The full size of this lipstick (is there a bigger one than this?!) retails for $20.00.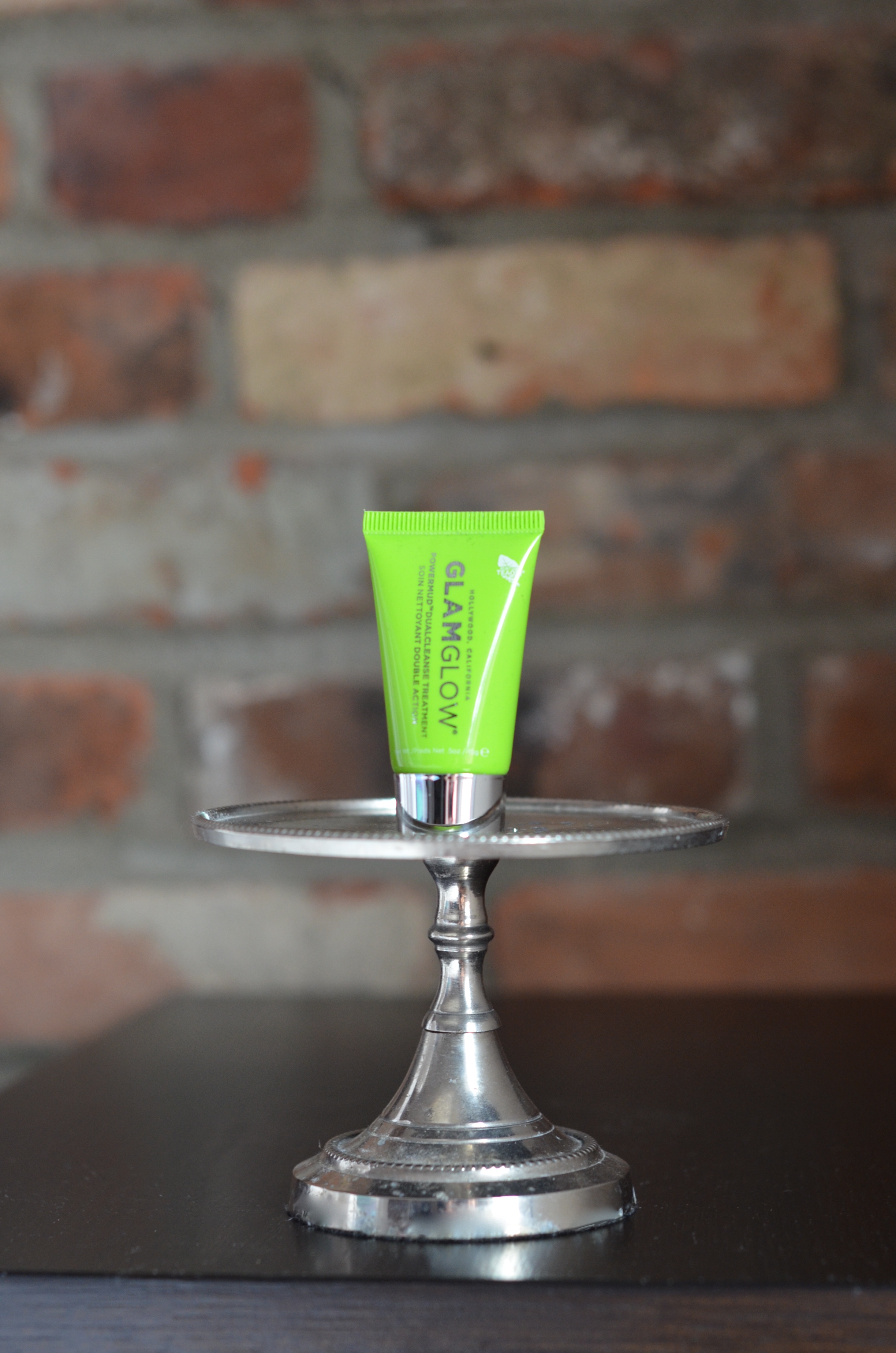 2. GLAMGLOW Powermud Dual Cleanse Treatment
We've all heard of GLAMGLOW if you haven't already been sucked in by the samples sitting at the checkout line at Sephora. Used by celebrities and skin care professionals alike, GLAMGLOW sells a range of luxury masks and other skin treatments that work well, but can break the bank if you buy the full sizes.  The card included in the box noted that GLAMGLOW was originally developed for the founders' actor friends who wanted an instant camera-ready look that would last for days.  This Powermud is a cleanser/detoxifier/exfoliant that leaves your skin SO soft afterwards!  I have only used it one time thus far, so I can't say for sure that this result was caused by this cleanser, but I did notice that my skin didn't get oily by the end of the day like it usually does in the summer.  The full size retails for $69, and the sample size Glossybox gives you seems like it will last me a month or two if a use it regularly.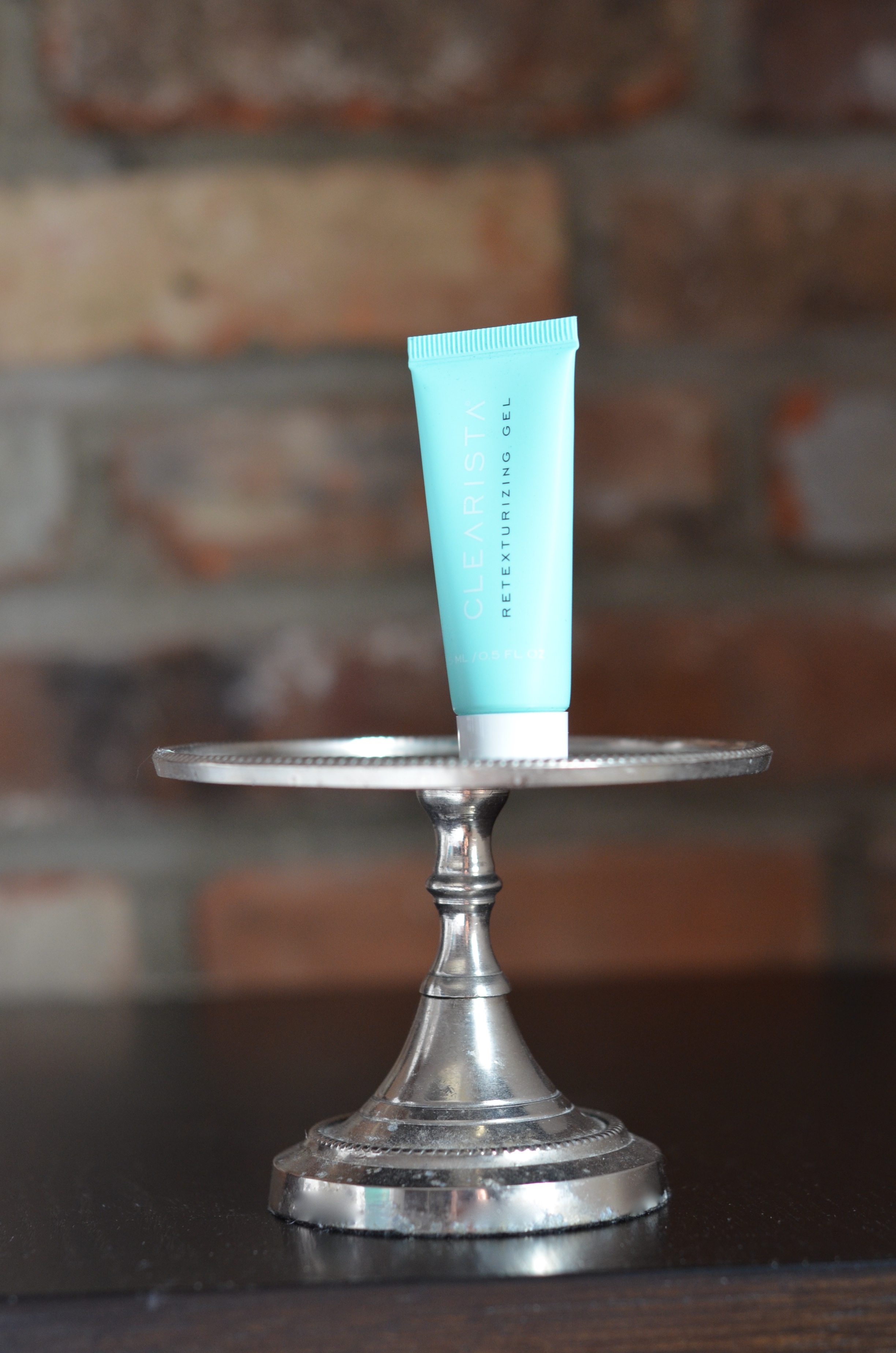 3. Clearista Retexturizing Gel
I have used this gel probably two or three times since I got the box.  It makes my skin feel great afterwards and it smells good – although I cannot say for sure that I have noticed any drastic differences in my pores or other skin imperfections like the brand claims it will do.  Like any good skin care product, you need to use it for a few weeks to really know for sure, so I will keep using it to see.  This is definitely a true sample size of the product, it was the smallest sample in the box this month, however, it is also the most expensive product.  To buy the full size, (4 oz), it would cost $79.99. Definitely one of those things I would want to try first before I commit to paying that much for four ounces.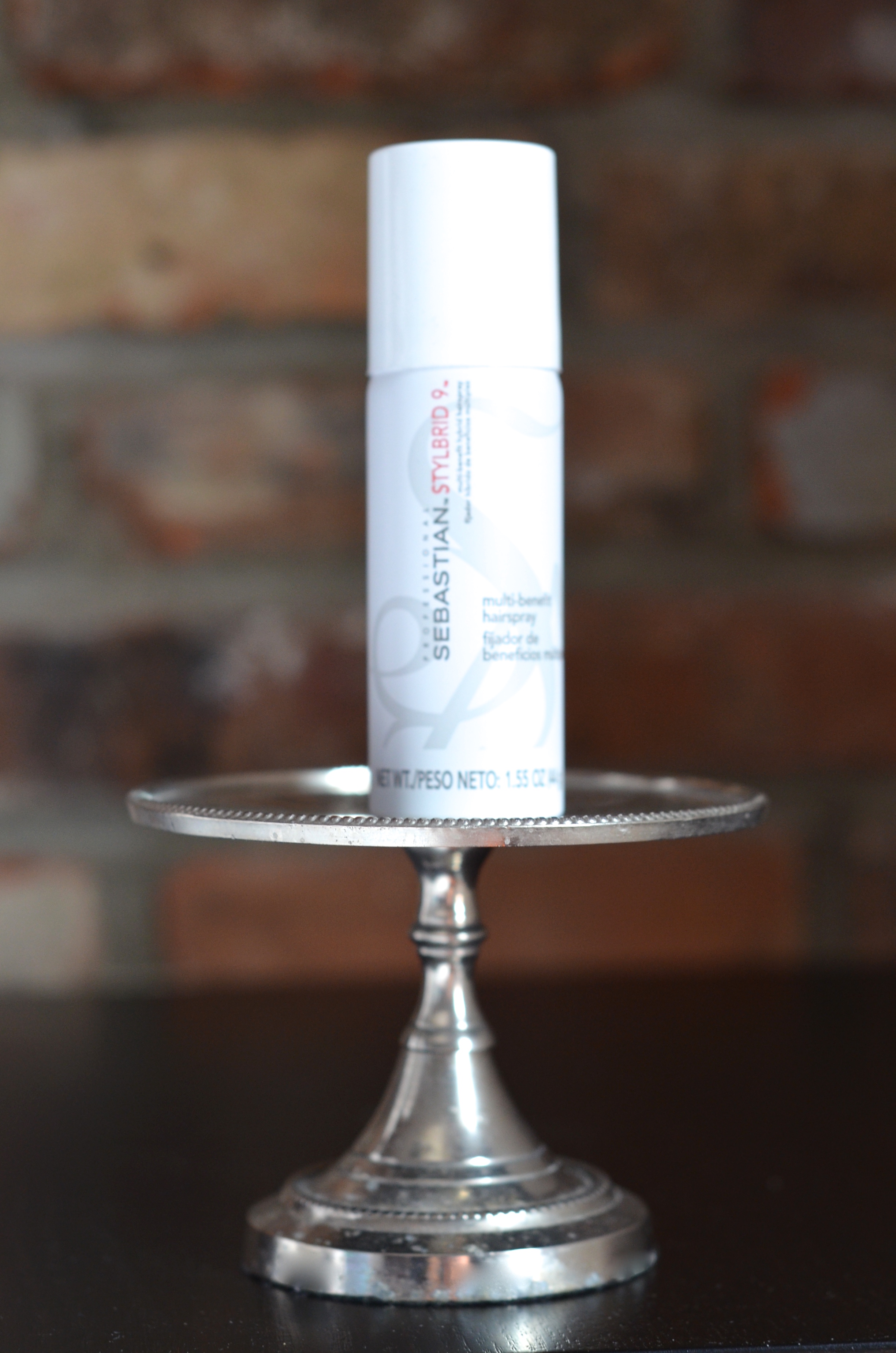 4. Sebastian Professional STYLBRID 9 Hairspray
It is always nice to have a travel size hairspray, especially when it's  a fancy expensive kind! (Buying the full 6.2 oz version is $20!) It smells good, it holds well, and it doubles as a styling spray because you can spray your damp hair and style and it adds some nice volume and some cool texture.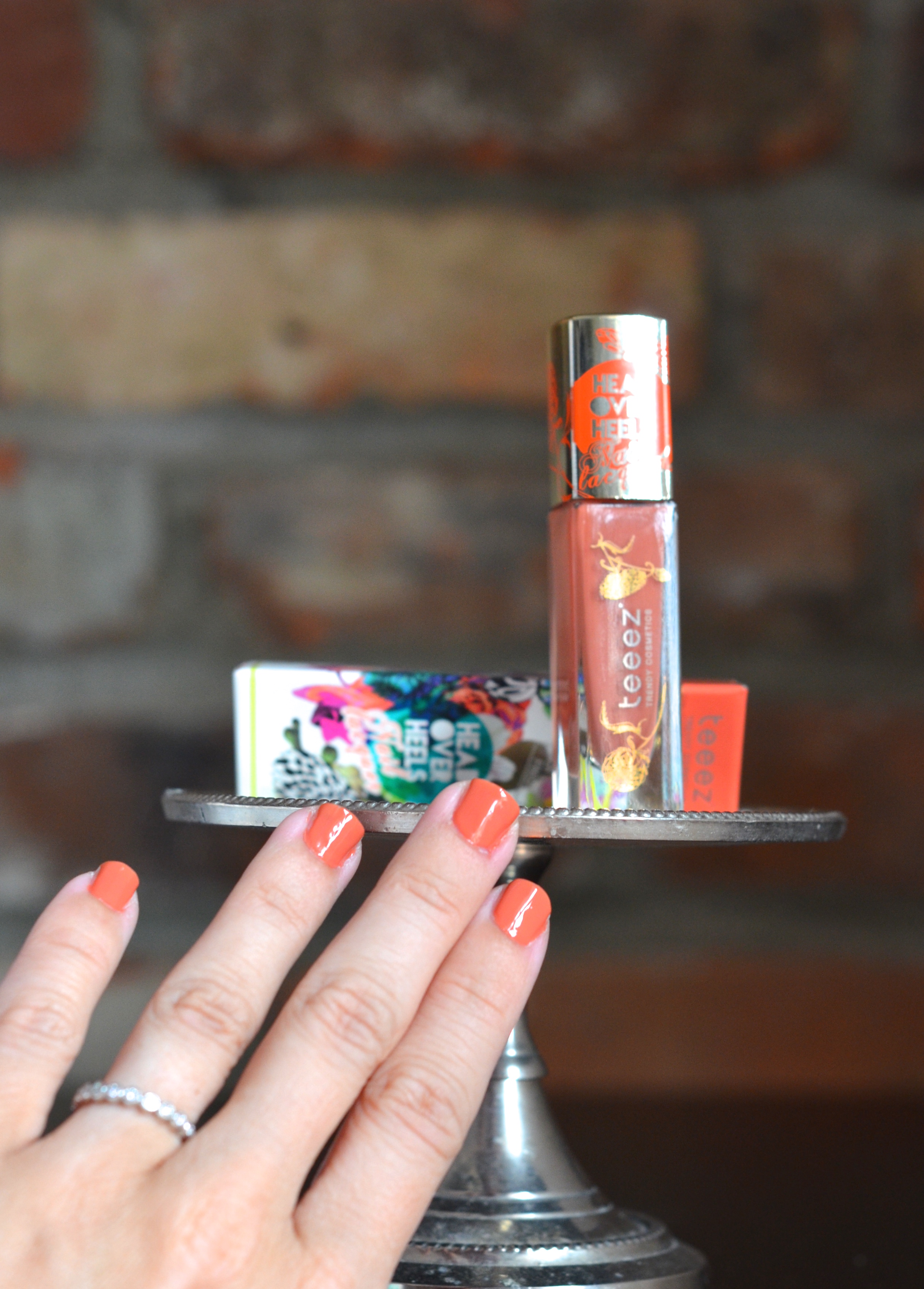 5. Teeez Trend Cosmetics Head Over Heels Nail Lacquer
I couldn't get the color to come across in the picture the way it does in real life.  It looks much more peachy, but the photo brings out the orange.  I have been wearing this polish for 4 days now and I am starting to notice some chipping around the tops of my nails, but that is just like every other nail polish I've tried that isn't a gel polish.  I'm not sure that there is any way around it.  It is a cool color that I would not have picked out myself and the brush is great! (I have super small nail beds and a good brush is a plus for me!) The full size runs for $14.00.
XOXO – Em