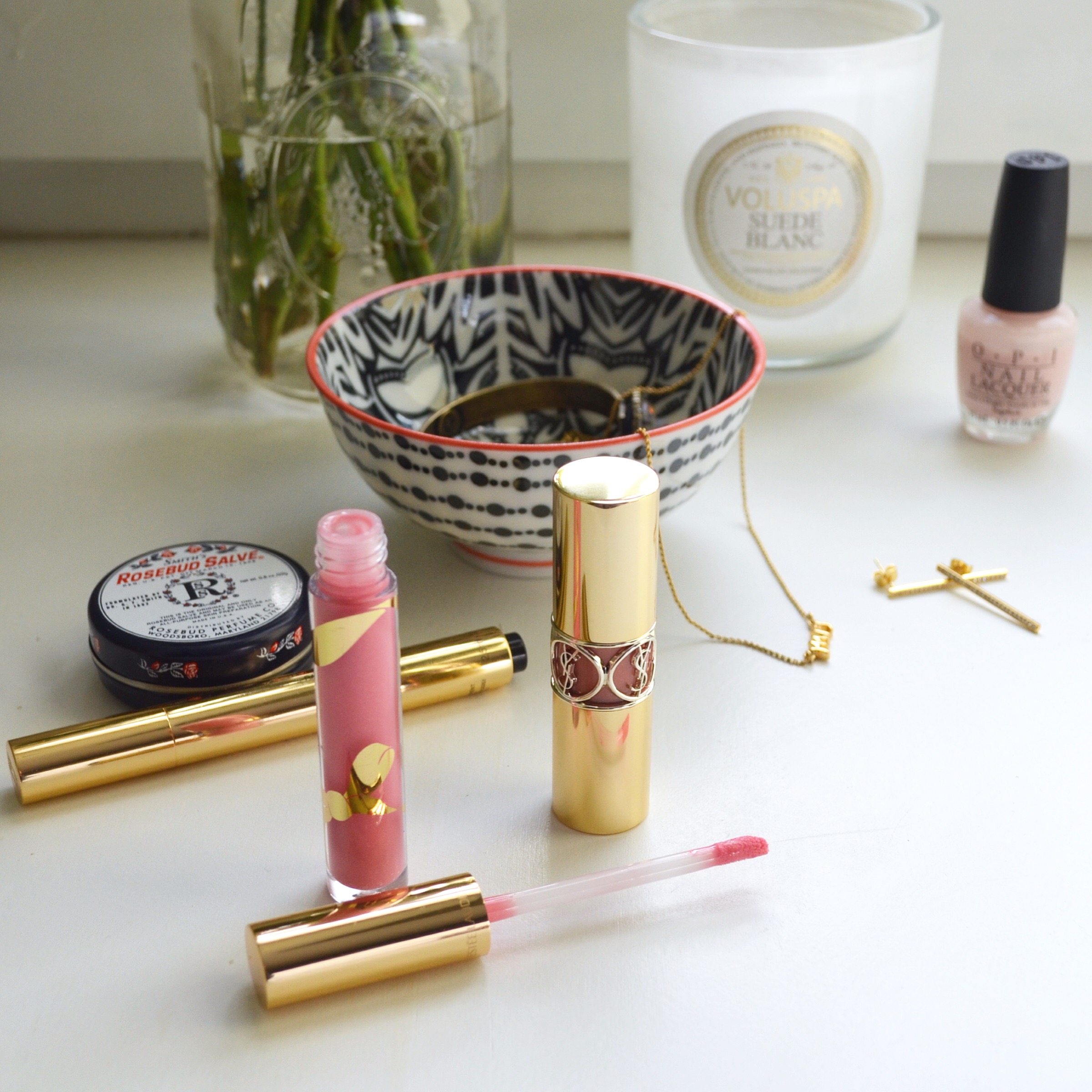 I have been getting a lot of questions about how I use the YSL touche éclat highlighter pen. Since I was recording the tutorial anyway, I figured that I would go ahead and record my daily makeup routine. I don't wear much makeup unless there is a special occasion, because I prefer to focus on a good skincare routine. I have found, in the past, when I have worn a lot of makeup daily, that my skin starts looking duller, more oily, and the breakouts are more prevalent. So, below, I have included my daily skincare routine, along with a few weekly extras. Hopefully, some people can take inspiration from my skincare routine, and some might even pick up on some products that they've not heard of before. Creating a skincare routine can be difficult, especially if you're not sure what sort of products you actually need. That's why it's so important to research, or you could even consider visiting a dermatologist clinic, such as The Devonshire Clinic for example. By visiting a dermatologist, they should be able to recommend products to benefit your skin and can offer cosmetic treatments to improve the appearance of your skin. It might be worth visiting your local dermatology clinic if you're struggling with your skin or want to improve it. For now though, hopefully you can get some inspiration from my routine.
This is my very first tutorial video, so I apologize if it is, (or I am), awkward. Links to the products that I use are below as well. Please send me an email if you have any questions or tips for me! emily.brunotte@gmail.com
– Em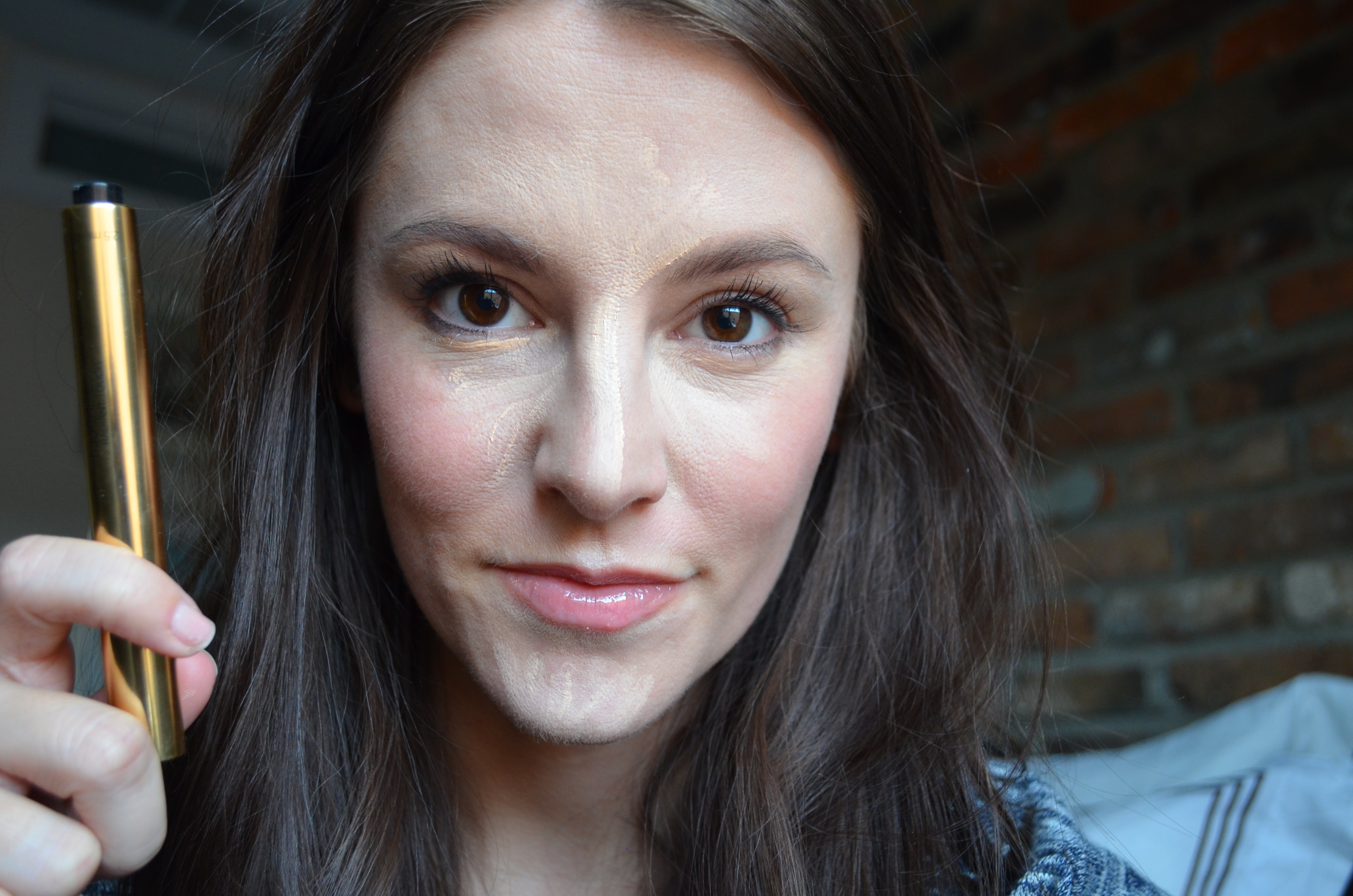 (where I use the YSL touche éclat highlighter pen)
Daily Skin Care Routine:
Every morning, in the shower, I first use a gentle, cleanser, followed by a pore scrub. Currently, I am using Neutrogena's Extra Gentle Cleanser and their Purifying Pore Scrub. Some pore scrubs are harsh and cannot be used daily, but this one was approved by my esthetician for use up to once a day. After my shower I use a toner followed by a moisturizer that has sunscreen. (At nighttime I use a moisturizer that does not have sunscreen, because I find they are a little too heavy for nighttime, and obviously the SPF is useless then). I LOVE the Dermalogica Multi-active toner, it has been one of my favorites for many years now. Basically, a toner like this helps condition the skin and prepare it for a moisturizer – it's also incredibly refreshing. My daily moisturizer changes every so often, as I have not found one that I am absolutely obsessed with, but right now I am using the Murad Essential-C Day Moisture with SPF 30 and I really like it. And that's it for the morning!
Daily Evening Skin Care Routine:
In the evenings I always take off my makeup with a Neutrogena Makeup Remover Wipes. I am obsessed with these; I buy them in bulk at Costco. Now, I have to admit, there are nights when I am SUPER tired and I will stop here. And I am not recommending that at all, I am just being honest. Sometimes all I want to do is get in bed and fall asleep watching Netflix. So there's that. But on most nights, after I remove my makeup, I use that Neutrogena Extra Gentle Cleanser and pat my face dry. Then I spray my Dermalogica toner on my face and use my hands to wave it dry. At nighttime, since I don't need an SPF, I love the Philosophy Miracle Worker anti-aging moisturizer. My esthetician always says that now is the time (mid 20's to mid 30's) to be incorporating anti-aging products into my skin care routine. These products are preventative in nature, so while I may not have wrinkle problems now, I need to start incorporating a defense. One of my friends uses some cbd skin care products, to try and prevent signs of aging. She often tells me that CBD is good for moisturizing, as well as naturally healing the skin. Perhaps those sort of products would be good to add into my night routine. However, my penultimate step is to apply the Estée Lauder Advanced Night Repair Eye Gel under each eye. There is a reason why this stuff is everywhere. You open any magazine boasting a "Top Ten Beauty Products" article and this stuff will be on the list. Trust me, go out and get some and then tell me about the lack of bags, puffiness, dark circles you have in the morning. It also helps prevent wrinkles, super fine lines and discoloration. Finally, I have been using a generic brand of Latisse, called Careprost, for the past few weeks. (It has the same ingredient as Latisse, in the same amount). I also used this stuff for three months before our wedding and my eyelashes were SO thick and long! Recently, I have been using it in my eyebrows as well and I have noticed that those are getting thicker. I highly recommend it.
Weekly Masks:
At least once a week I like to do a mask. There are three that I switch between now. My favorite, (like everyone else's), is the GlamGlow YouthMud. Sometimes I try a new product and I cannot tell if it is working, but this gives you immediate results. Right after I rinse off the mask I notice my face is dewey and glowing and generally much more radiant. It also does not dry out my face at all. The only thing that I have not noticed is significantly smaller pores. But for that I like to get a facial and a blackhead extraction every three months or so. Since the GlamGlow mud is so expensive, I also like to use these two masks to help keep my skin soft and much more radiant looking: Aveda's Radiance Masque (super soft skin and I don't even wear makeup afterwards) and Philosophy's Total Matteness Cleanser + Mask (this one is great for the beach and the summer in general when my face is more oily. I tend not to use this one so often in the winter).
(the GlamGlow mask)